9 August 2015
Words by AFP Relaxnews
It's not an oft-used service among flyers. Maybe because it's little known. But Gatwick becomes the latest airport to launch a luggage delivery service that allows flyers to travel unencumbered by heavy suitcases on their commute to and from the airport.
In partnership with AirPortr, flyers travelling in and out of Gatwick Airport in London now have the option of trusting their suitcases with the luggage transfer service and travelling bag-free.
For departing flyers, the service is touted as a time saver and stress reliever, as they no longer have to factor in the extra time it takes to cross airport terminals dragging heavy suitcases behind them.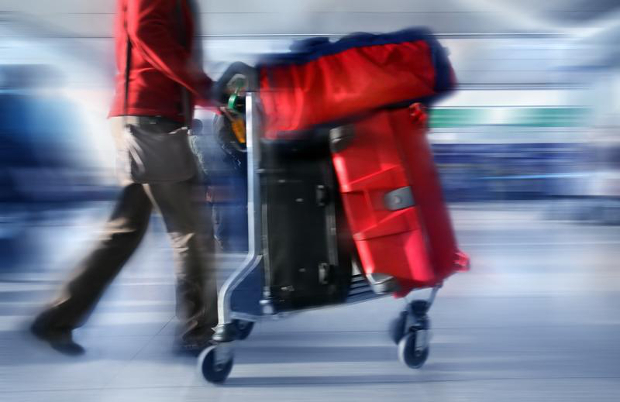 For arriving passengers, the service means that travellers can bypass the hotel and head straight into town while their bags are dropped off at their lodging.
In both cases, it means travellers can hop on the bus and the London Tube stress and bruise-free, without having to negotiate stairs and cobblestone streets.
Billed as an 'affordable luxury,' the service to and from Central London to the airport costs £30 (A$60) for two bags, regardless of weight and size.
Other airports and airlines to offer a similar service include the Hong Kong International Airport, American Airlines and United.
Unlike third-party transfer companies, however, AA and United allow flyers to bypass the baggage carrousel altogether upon arrival and proceed directly to their destination. Bags arrive at the hotel within four to six hours.
AirPortr is also available at London City Airport.
Copyright AFP Relaxnews, 2015.
This article was from AFP Relax News and was legally licensed through the NewsCred publisher network.
Other Travel Articles You Might Like...