2 February 2017
Flight Centre Business Travel is all about providing travel solutions for our clients. That includes boosting your travel budget with a $500 credit! All you have to do is become an FCBT client and spend over $5,000 on Qantas domestic or international airfares through the month of February.  As an added bonus, if you also join Qantas Business Rewards in February 2017, you'll enjoy free membership!
Since you can spend your travel credit anyway you like, it begs the question – what could you do with a $500 business travel credit?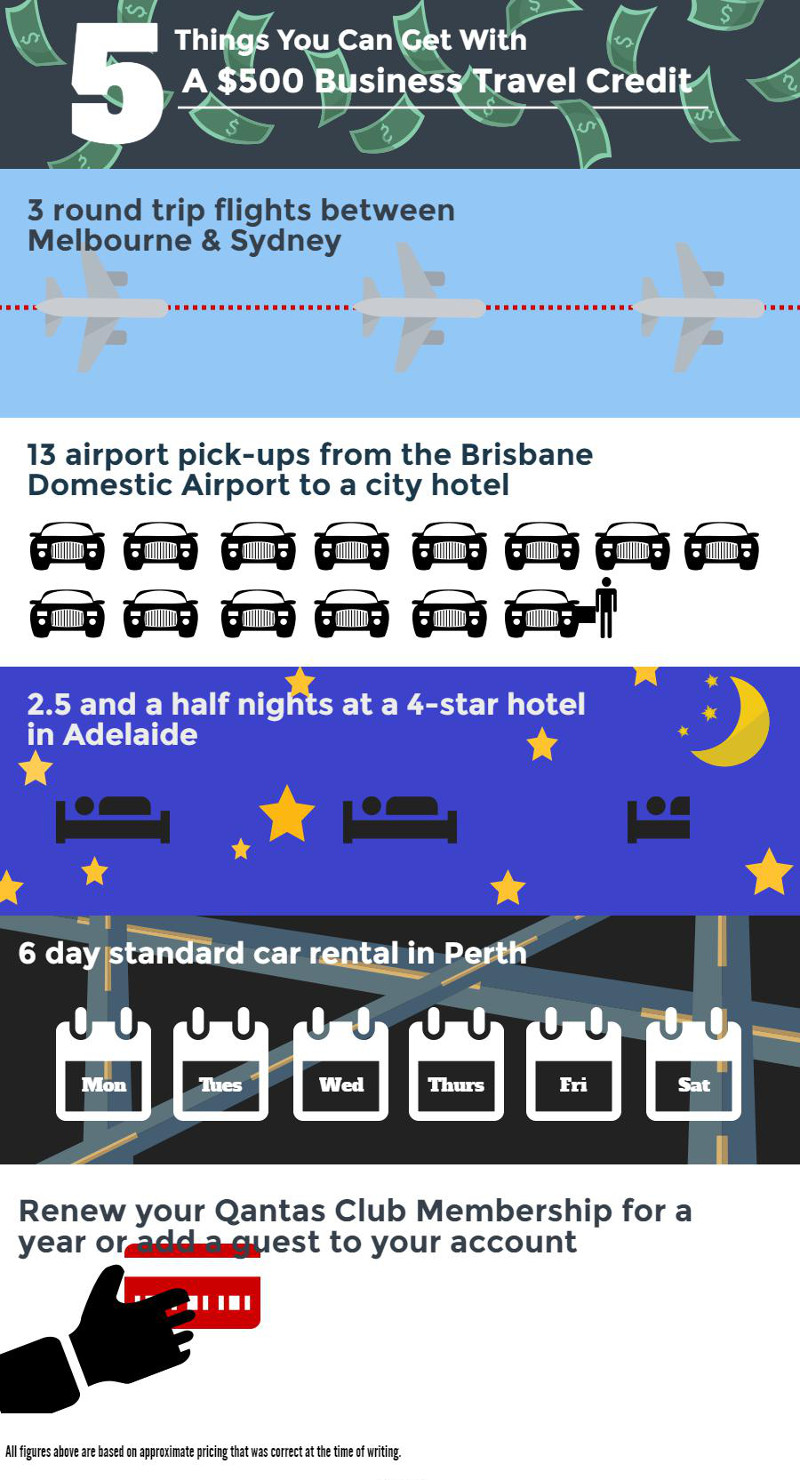 For even more travel bonuses with FCBT, you can also go into the draw to win one of four holidays flying with Qantas airways. For more information contact one of our Business Development Managers on 1300 797 826. From taking the time and stress out of planning and booking your travel to providing backend support for more concise monthly reconciliation, we can tailor travel solutions to perfectly suit your business' needs. 
Infographic created by Carlie Tucker via Piktochart
Other Travel Articles You Might Like...
Request an appointment with a Business Travel expert