29 June 2015
Words by Carlie Tucker
The City of Lights is known as being one of the most vibrant destinations for travellers of all types. It doesn't matter if you're travelling to Paris for a week or a month, a first time visit is usually fraught with feelings of excitement and intimidation. There are 20 different arrondissements, each one offering a sweep of sights to see, things to do and places to stay. To assist in the planning stages, here are four top hotels that cater to business travellers:
InterContinental Paris Avenue Marceau
Luxury business travellers are well catered for at the InterContinental Paris Avenue Marceau. All the trappings of a 5-star stay are present and accounted for with a sweep of services designed to assure your every need is met. This includes such perks as a direct in-room phone number, access to a car service and the expertise of a Golden Keys concierge.
Accommodation ranges from classic rooms to suites, all providing modern style, comfy beds, quality linens and a designated workspace. Business travellers will especially enjoy internet access through the TV, in-room Nespresso machines and in-room Internet access. The property also provides access to three meeting rooms able to accommodate up to 160 delegates as well as an on-site restaurant -- all just steps from some of the city's most famous attractions.    
Le Royal Monceau Raffles Paris
This SmartSTAY hotel is a perfect choice for business travellers that demand contemporary style and convenience while on the road. It's luxurious yet accessible, providing a perfect combination of comfort and quality in the heart of Paris.  There are 14 different rooms and suite types to choose from. Each offers its own unique flair, but the overall design aims to provide a home away from home feel with extra attention to detail. They're also quite practical with designated work spaces, spacious walk-in closets and in-room internet access.
If you need to conduct a little business while you stay, the hotel provides a number of formal and informal spaces to choose from. Host clients with dinner and drinks at the on-site restaurant and bar, or keep things professional with a choice of meeting and function rooms. Book through your FCBT Travel Manager and you'll also get to take advantage of complimentary Internet access, breakfast and a room upgrade (subject to availability).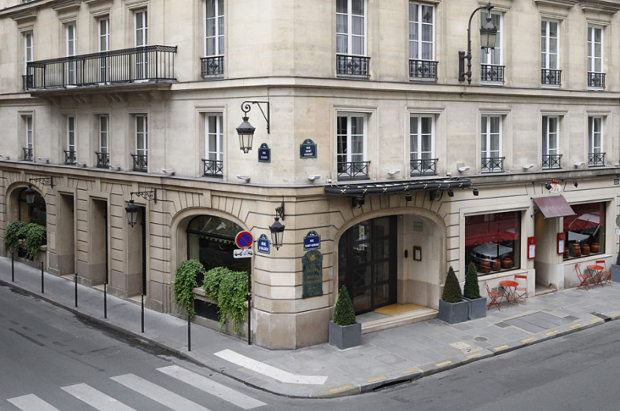 Hotel Royal Saint Honore
This boutique hotel certainly packs a punch. Made up of just 67 rooms and five suites, it's a well-appointed property that meets the demands of a busy travel schedule. Each provides the convenience of two direct phone lines, a safety box and room service along with plush interiors that provide a perfect combination of traditional style and modern comfort.
The property may be boutique, but that doesn't mean sacrificing all the services found in larger properties. There is a cafe available on-site for a quick cup of coffee in the morning or impromptu client meetings. You can also take advantage of the Golden Keys Concierge for assistance in making plans on or off-site.  And, with a position on Rue Saint-Honore, you'll be within minutes of everything Paris has to offer.   
This SmartSTAY hotel offers complimentary internet access, a late check-out/early check-in and room upgrade (subject to availability) when you book through FCBT.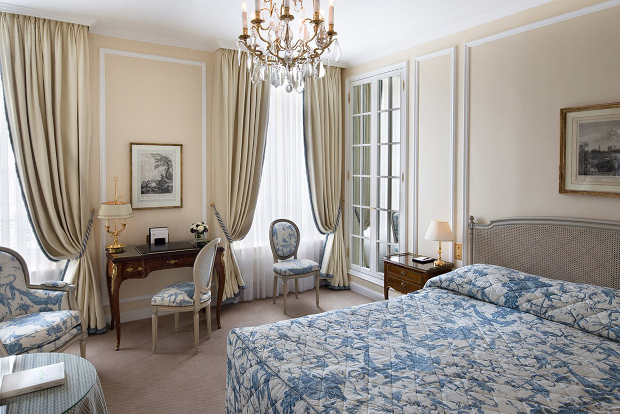 Hotel Le Bristol
One of the city's most historic hotels, this Paris property has been providing premium service for nearly 100 years. Along with its reputation for quality, it provides business travellers with a choice between rooms, suites and signature suites. All offer a certain traditional elegance with the added benefit of spacious layouts, plenty of natural light and designated sitting and work spaces.
You won't have to sacrifice a thing when you're on the road with access to the hotels health and wellness facilities. This includes a luxury spa and fitness centre. There are also four different restaurants to choose from on-site, allowing you to impress clients and co-workers with delicious dishes and classy cocktails. Meetings and functions are easily handled with spaces available for everything from business meetings to full scale events.  And with a position on Rue du Faubourg Saint-Honore, you'll be within minutes of key business districts. 
Other Travel Articles You Might Like...