10 December 2015
Words by Simon Calder
Due to spectacularly poor judgement, I was not present at the birth of easyJet. Far more airline start-ups fail than ever succeed. So, when a fax arrived at the office of The Independent in November 1995 announcing a new carrier between Luton and Glasgow, I paid little heed.
After all, the link between London and Scotland's biggest city was conveniently carved up by Air UK, British Airways and British Midland.
Only the previous month, a struggling Irish airline named Ryanair had started flying from Stansted to Prestwick, a long way south of Glasgow. Both easyJet and Ryanair used tired old Boeing 737s: easyJet's borrowed from GB Airways, Ryanair's bought second-hand from a charter airline, Britannia.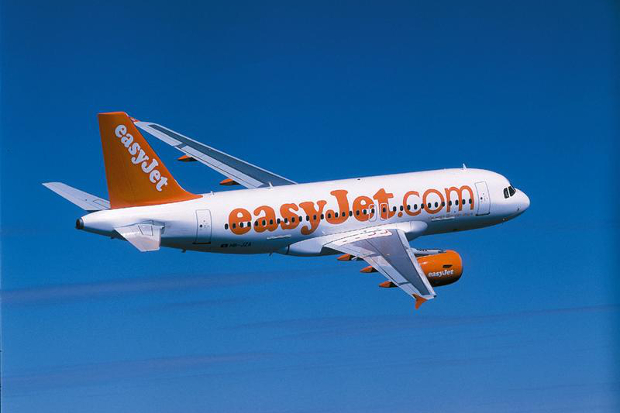 While easyJet promised fares as low as $40 each way, the business model seemed fatally flawed. You couldn't buy through travel agents, only by phone – with the number emblazoned in orange on the plane.
 There was no allocated seating – you grabbed a seat where you could. And the airline proposed charging passengers $2 for a cup of tea and a further $1 for a packet of shortbread, both of which were free on its frillier rivals.
Ryanair was even more misguided, selling one-way tickets for $45 between two airports that almost no one was using: flying from nowhere to nowhere, it seemed. Form for previous start-ups suggested that, even if both limped through to Christmas they would surely go under in the gloom of January and February.
To find a successful new UK airline, you had to reach back to Virgin Atlantic in 1984. Sir Richard Branson had the good sense to launch his link from Gatwick to New York in June, at the start of the main summer season, earning enough cash to see the infant airline through the bleak mid-winter.
So, no thanks, I would not be going to Luton at 7am on 10 November to meet a 28-year-old shipping magnate named Stelios Haji-Ioannou whose sole aviation experience was as a passenger, yet who thought he could launch an airline.
Generation X-Factor
A decade later, I had to concede both airlines weren't doing too badly at all. Ryanair had swallowed up what was left of Air UK, while easyJet would soon devour the airline that had lent it a plane for the launch – GB Airways.
Yet easyJet's 10th birthday was a subdued affair. I joined Stelios on an easyBus from Baker Street in London and set off to Luton airport to replicate the first flight.
How different was the 20th-anniversary bash hosted by the current chief executive, Carolyn McCall. A maintenance hangar at Luton was transformed into an X-Factor style arena for an audience of 500, with lights, cameras and a stage with a long catwalk.
The show began with pilots and cabin crew striding along it waving little orange flags reading "Generation easyJet"; one or two looked as though they would rather be on the final approach to Sharm el-Sheikh.
Some of the cast from day one were present, including the commander of the first flight. Captain Fred Rivett of GB Airways, who confided: "I couldn't believe it would get off the ground."
While that's not the sort of thing you ever want to hear from a pilot, Captain Rivett was referring to the company, not his plane.
The Future Is Orange
"We were born as a young challenger brand and we are still challenging the norms of air travel," Ms McCall told me.
 Low-cost flying has transformed millions of lives, and has forced British Airways and the other surviving "legacy" carriers to cut their extortionate European fares to compete.
The trouble is, they can't seem to make a profit because of high costs. So, the next step will be for easyJet and Ryanair to co-operate with Lufthansa and BA respectively to feed long-haul flights.
 "For legacy airlines to do short-haul Europe is prohibitively expensive," said Ms McCall.
The low-cost revolution looks complete. But don't take my word for it.
This article was written by Simon Calder from The Independent and was legally licensed through the NewsCred publisher network.
Other Travel Articles You Might Like...