18 June 2015
Words by Rob Gillies
A global airline association said Wednesday that it was scrapping its recommendation to reduce the size of carry-on bags for air travellers after an "intense" response in North America.
The International Air Transportation Association, a Montreal-headquartered trade group whose members represent nearly 85 per cent of total air traffic, said that it is cancelling its proposal after "significant concerns" were raised in North America.
"This is clearly an issue that is close to the heart of travellers. We need to get it right," IATA senior vice-president Tom Windmuller said.
The group recommended last week that airlines require carry-on bags to be 20 per cent smaller than what major U.S. carriers currently permit saying that would allow for more space.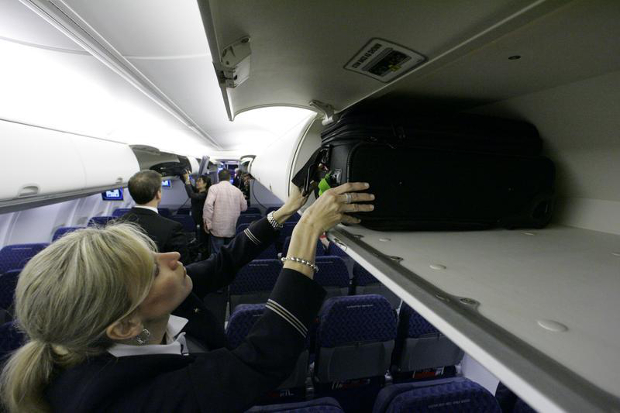 Two US senators criticized the idea, saying it would require passengers to pay more and buy new luggage. A top US airline group that includes the world's three largest air carriers — American, Delta and United— also formally came out against the proposal on Wednesday.
The current maximum carry-on size, depending on the airline, ranges from a length of 22 to 24 inches (56 to 60 cm), a width of about 14 to 18 inches (36 to 46 cm) and a depth of 9 to 16 inches (23 to 41 cm).
The airline groups suggested standardizing the permitted carry-on size to 21.5 by 13.5 inches (55 by 34 cm) and a depth of 7.5 inches (19 cm).
The IATA insisted that was merely a recommendation, not a requirement, as each airline decides the maximum size of carry-on luggage on its own.
When announcing the recommendation the group had said the smaller size would help avert the problem that travellers commonly face when a plane cabin runs out of storage space by the time all the passengers board.
Many international airlines already have agreed to adopt the proposed policy, including Air China, Azul, Pacific, China Southern, Emirates, Lufthansa and Qatar.
But Delta Air Lines came out against the proposal earlier this week. In a statement Tuesday, the Atlanta-based airline said: "Delta has no plans to reduce the size allowance for carry-on bags, and we are concerned IATA called for a change without input from airlines. Our focus and investment in the carry-on experience have been on installation of larger bins on domestic and international aircraft, and will continue to be on delivering the reliable bag service - checked or carry-on - that Delta customers have come to expect."
Copyright (2015) Associated Press. All rights reserved. This material may not be published, broadcast, rewritten, or redistributed.

This article was written by Rob Gillies from The Associated Press and was legally licensed through the NewsCred publisher network.
Other Travel Articles You Might Like...