19 September 2016
Words by Tara Young
Get outside for your next business meetings and see some fresh thinking emerge that could help you address some of those persistent business challenges - offsite meetings can give you a fresh perspective to get you thinking outside of the box.
If trying to come up with a new solution to perhaps address an old issue, do consider a meeting outside the usual office environment and remember it is all about the numbers – as in the numbers of people will dictate as to where, when and what type of outside meeting is going to deliver the best results.
One-on-One – Go the Coffee Meeting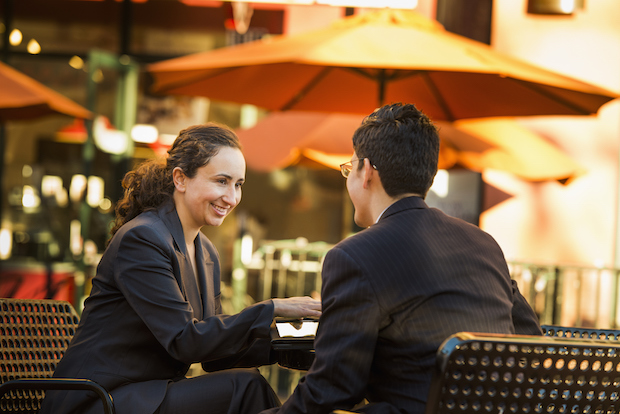 In our busy 21st century lives we often multi-task, catch up on emails on our commute to work or schedule calls via Bluetooth whilst sitting in peak hour traffic, so it makes sense as part of your daily caffeine ingestion – to get outside to a not-too noisy (this is imperative) coffee place for a meeting or two.
Coffee get-togethers are great for efficient and slightly less formal colleague meetings. They are ideal to help colleagues build stronger personal relationships and can provide an opportunity to clear the air. Meetings over coffee are also a good early stage step for external clients on the relationship-building continuum. Keep working lunches for existing relationships or a way to thank or celebrate a job well done.

Larger Group Meetings – Beyond the Office for Team Building
To really get your colleagues thinking outside the box, go beyond the office's four walls for your next team building or brainstorming session.
Ensure that the location has the ability to actually deliver what you want to achieve. If you're going to need some sort of technology as part of the exercise, don't go to a park; or if you do, be prepared to use your phone's Hotspot with a laptop. If you think a dramatic change of scene is the answer to your team's creativity block, don't replace your office with another office environment – opt for somewhere with plenty of greenery with basic facilities that can still get the task accomplished.
Standing Improves Productivity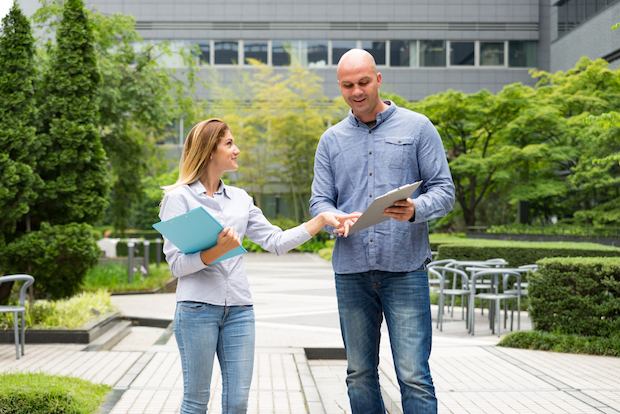 Standing desks are being embraced by a growing number of companies due to their demonstrable heath benefits - in the same vein, stand up meetings have become a game changer in company improvement. Studies have shown that workers become more engaged and collaborative when they participate in a project that involves standing upright, and standing tends to keep meetings shorter.

Walk On, Walk Off
Another new trend for the workplace is to get your walking shoes on and get walking off the worksite towards better productivity. There has been some recent research that shows that along with standing, walking meetings help to increase morale, boost creativity and enhance productivity. There is no cost or special equipment required apart from shoes that can go the distance for up to an hour's walk (around 5-6 kilometres) but be aware that this meeting format works best for smaller groups of two to three.

Food, Food, Glorious Food
For offsite meetings that incorporate a bit of mental gymnastics, always keep an eye out for low energy levels. These can be signals that it is time for a break. Having an off-site meeting activity space to congregate is perfect to avoid this meeting fatigue, and often a quick break with refreshments will be all that is needed to perk up tired brains. Having plenty of refreshments for your colleagues will assist flagging energy levels - if in remote locations consider hiring a food truck and schedule regular food breaks.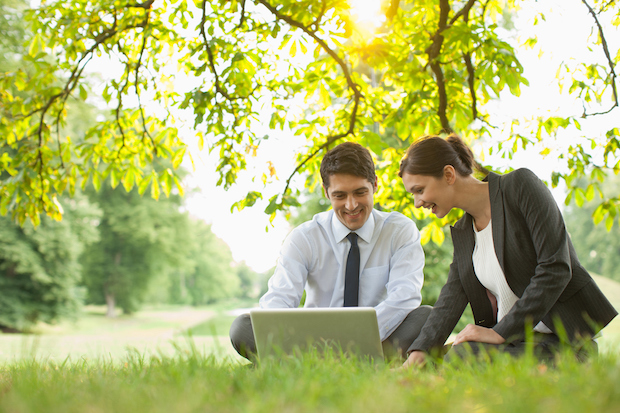 That old saying that sometimes a change is as good as a holiday – so make a little change and try getting outside for some of your meeting locations – it can make a big difference to your company's success.
Images: Getty.
Other Travel Articles You Might Like...