15 October 2015
Words by Ben Stower
For years fast food restaurants have flooded the airport dining market preying on our susceptibility to a quick and easy meal when on the go. But as the world becomes more in-tune with healthy eating, we're seeing a better ratio of take-out to nutritious alternatives in terminals.
Now the question stands: Is there any detriment to skipping one or two healthy meals while travelling, or should we be spending the extra money on these 'better' foods?
The answer to this is especially important for business travellers constantly faced with what to eat while in transit.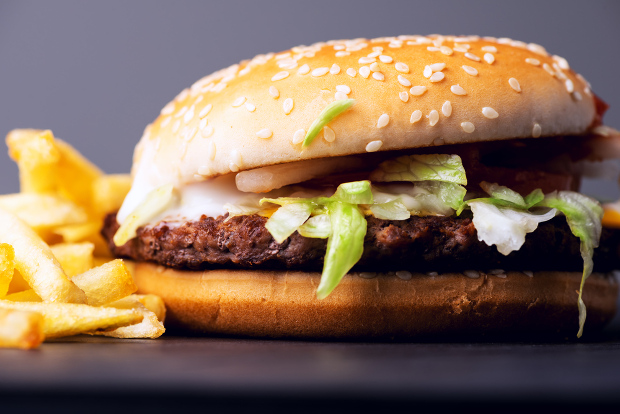 A burger shouldn't always be your go-to meal while travelling
The Effects
Unless you're travelling frequently and for a significant portion of your life, you won't experience any long-term effects from eating unhealthy food at the airport.
That's the good news. The bad news is that a single meal consisting of junk food can start wreaking havoc on your body and mind before your next flight.
The following are proven short-term effects from unhealthy eating, which can all be reversed and improved by choosing healthier food options.
Mental capability
One of the most commonly affected areas is the brain. To function properly, our brains rely on glucose, which can be sourced from nutrients such as antioxidants and healthy fats.
How many of those can you find in a large Big Mac Meal?
Unhealthy eating of fatty foods can lead to poor memory and concentration, two capabilities you'll likely want to employ when getting in some last-minute work on the flight.
Discomfort
If you're a typically healthy eater, there's a chance a one-off fatty meal will embark on a tour of mayhem throughout your body.
This may include indigestion and its common partner in pain, heartburn. Other effects such as bloating, acid reflux and nausea are also possible.
None of these are great travelling companions and will most likely disrupt any sleep you hope to get on the plane.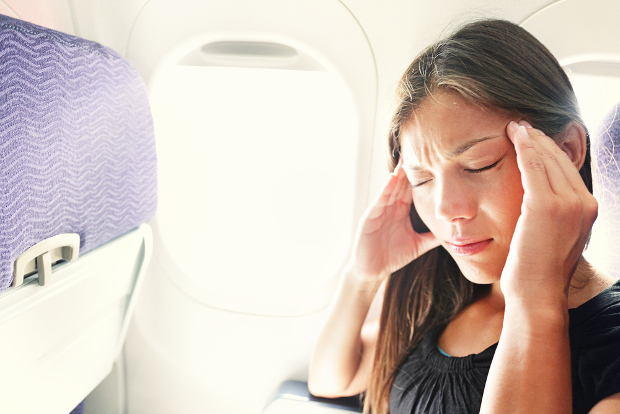 No one wants to feel uncomfortable while flying
Mood swings
Quality nutrients are the fuel for serotonin and dopamine, the regulators of positive mood in our brains. Trading nutritious food for junk can significantly decrease serotonin and dopamine production.
What comes next are unnaturally increased feelings of depression and anger, accompanied by shame and guilt for some people. When you're travelling away from friends and family, these are the last feelings you want to endure.
---
Want to maintain your exercise? Staying Fit On The Road: The Best Running Routes In Hobart
How do you survive? What's Your Business Travel Ritual?
---
What Choice Do We Have?
We're all privy to the highly-touted opinion that healthy food is more expensive than unhealthy food. This remains a fact; however, the difference isn't as considerable as many believe – about $3 more per meal on average.
Abstaining from food at the airport altogether isn't an option either, as not eating can produce the same negative effects of unhealthy eating.
Fortunately, there are tricks travellers can employ to cut down on spending without abandoning their health:
Pack a reusable water bottle
Pack healthy snacks
Use loyalty cards from common airport outlets
Keep an eye out for daily deals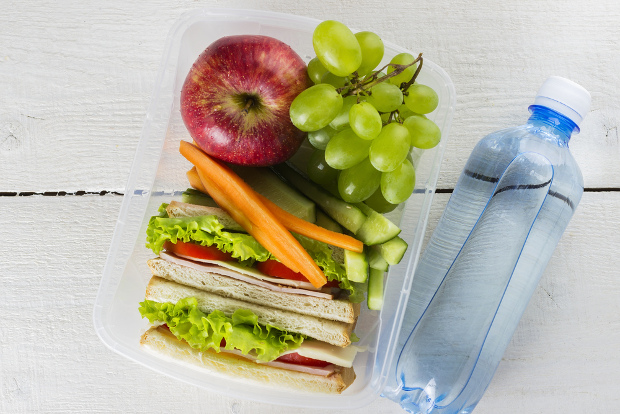 Pack a healthy snack to save money
These days nutritious food isn't only found on the menus of costly restaurants and cafes. Here are some of the affordable options available at most Australian airports:
Boost (Brisbane, Sydney & Melbourne)
NRG Express (Brisbane & Sydney)
Nooodles (Melbourne)
Roll'd Vietnamese (Sydney & Brisbane)
Sushi - multiple vendors (Sydney, Brisbane & Melbourne)
Healthy Habits (Melbourne)
Sumo Salad (Sydney & Perth)
Subway (Sydney, Brisbane, Melbourne, Perth & Adelaide)
Fresh Connections (Perth)
Wok On Air (Sydney & Brisbane)
Other Travel Articles You Might Like...