17 March 2015
Words by Rachel Surgeoner
Let's start by explaining what a 'Hotel Lab' is: Imagine a test-kitchen for new ideas and formulas in the hospitality business. For hotels to stay ahead of the curve and respond to customer needs, they need to push the envelope and trial new innovations with their guests in mind. This means testing in real-time, where hotel groups can better understand their customer, tailor needs for different cultures and adopt travel trends from around the world.
A Hotel Lab still looks and feels like a hotel for all intensive purposes, but behind the scenes it's about redesigning and reinventing the hotel experience so that hotels of the future will be social, seamless and connected.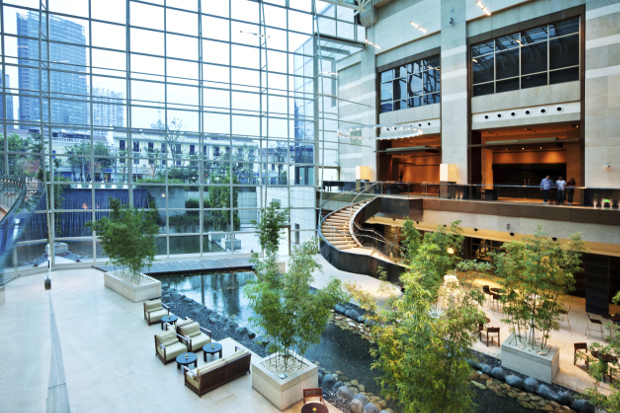 The Hyatt group is testing mobile tools in their hotel labs in cities in the US as well as Delhi, Hong Kong and London. These tools will allow staff (rather 'associates') to become 'hosts', allowing them to move around the lobby and interact with hotel guests. They can swipe a credit card from an iOS-based iPAd application then take bags, offer refreshments and escort guests to their room – the 'host' acting as a doorman, concierge, front of house and bell attendant all in one. Seamless.
From innovations around smart phone check-in services, sleeping pods for early arrivals, apps and more intuitive living spaces, the hotel of the future isn't about removing the check-in desk all together; in fact, it's about offering a more human, face-to-face experience as front desk attendants and concierges become untethered from sterile check in counters.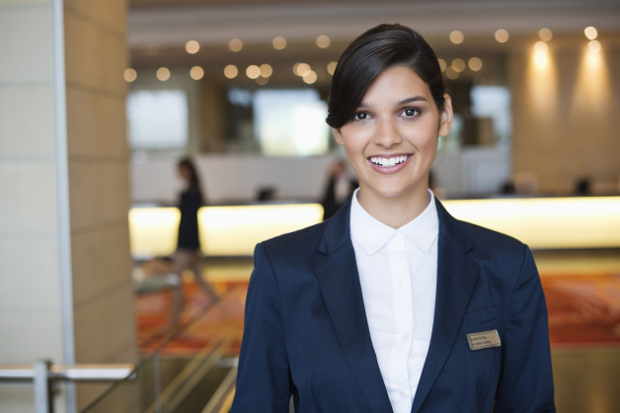 The Hyatt Regency O'Hare in Chicago goes one step further: with mobile hosts stationed at the airport shuttle centre. Greeting guests, checking in them and issuing keys – not only do guests feel like VIPs, the staff help negate check-in lines at the hotel.
At the Wyndham Grand Orlando Hotel in Florida they're keeping on-trend with innovations in the latest culinary technologies using liquid nitrogen and Pacojets that create 'micro-purees'.
Until recently, a chain hotel's goal was to deliver a consistent level of service across the board, now it's more about tailoring needs and looking for new ways to stand out.
The millennial generation are the driving force behind these changes. Marriott Hotels SVP of Architecture and Construction Karim Khalifa says, "Our new hotels have removed the desk to make more room. We think we were the first to put desks in for people who wanted to work on their laptops when they travel, and now we're the first ones to remove them. Instead we're now offering a working service that can float around the room".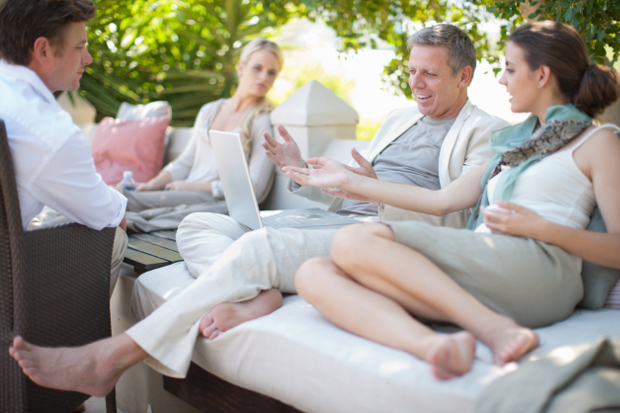 If Sir Richard Branson is getting in on the trend, it must be a winner. A test-run of sorts, Branson launched the very first Virgin Hotel this year in Chicago. The entrepreneur sees room for improvement in the hospitality industry, with the frame of mind that a hotel done right offers one thing Airbnb can't: face-to-face contact with other business travellers. Virgin Hotel's 'Commons Club' restaurant lounge offers guests a social space to hold business meetings.
Branson's hotel is kitted out with free Wi-Fi and seemingly endless electricity outlets. In the true spirit of the brand, the hotel also encourages a work-life balance – AKA business travellers can sip on cocktails and listen to live music in the hotel in their downtime. The hotel's bathroom and closet spaces are geared towards a growing segment of female business travellers, featuring decent hair dryers and a leg shaving bench in the shower. The vision behind the hotel is one akin to the likes of the luxury Soho House group, but without the elitism and expensive membership costs.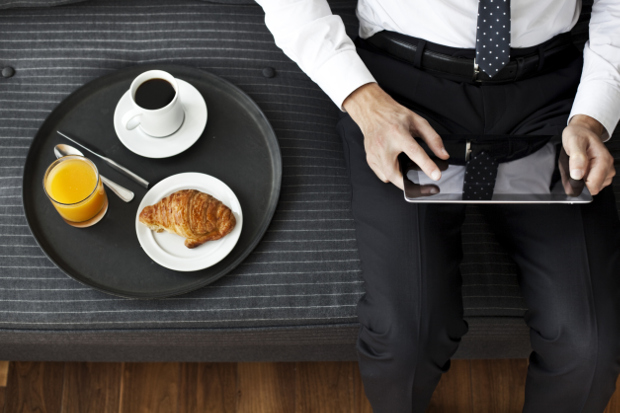 In keeping with Marriot's lead, Branson's hotel has also done away with the in-room desk. According to Virgin research, business travellers are now more likely to spend time working in bed than on a desk, so the team created a speciality bed design that aids working from bed. The Virgin Hotel bed features a headboard designed with plush, lower lumbar support, so you can work against it with a laptop and a corner feature that doubles as a bucket seat.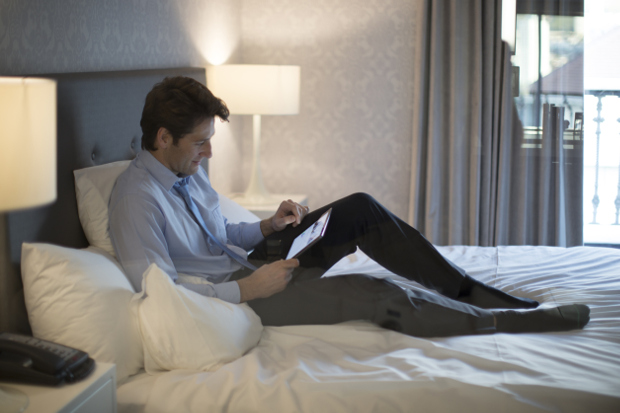 With more and more hotel labs sprouting up from a number of leading hoteliers, you'll soon see the roll out of these field tests in hotels across the world. You might not notice the differences immediately; they might be as discreet as rounded bed corners to prevent you copping a bruise or the ease of finding an electricity outlet closer to the bed, but these innovations, big or small, are helping make your stay all the more seamless.
Other Travel Articles You Might Like...