19 June 2015
Words by Carlie Tucker
From hotel labs to entertainment streaming, hoteliers are more interested in integrating technology to offer a more convenient staying experience that meets the needs of modern travellers. This includes the business traveller, who is subsequently benefitting from a sweep of fantastic inclusions aimed at making all aspects of overnight stays easier.  
Here's a look at some of the top hotel tech advancements that have come, or could be coming, to a hotel near you: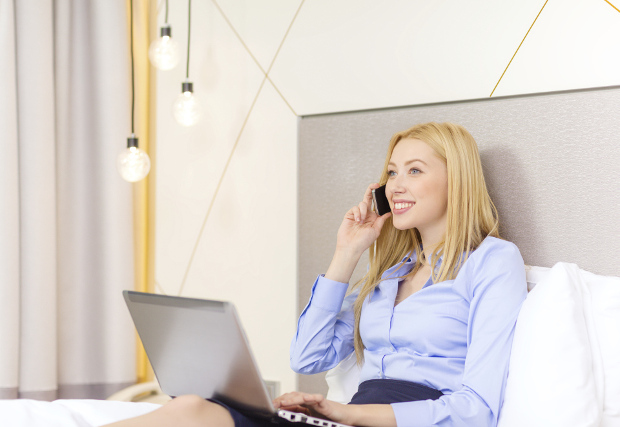 WiFi
One of the most welcomed advancements for hotels in the last few years has been guest access to WiFi in their rooms. Business travellers especially appreciate the ability to stay connected while on the road. A huge number of hotels around the globe have now integrated WiFi into guest rooms, with more and more jumping on the bandwagon, often offering complimentary access while you stay.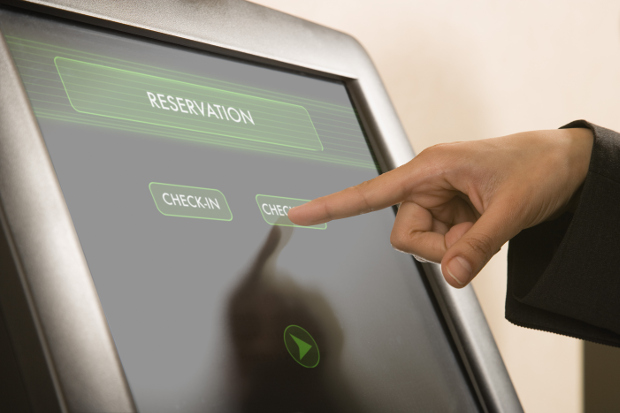 Self Check-ins/Check-outs
Another innovation that's steadily appearing in hotels is the option to use self check-in/check-outs. Whether it's through a smartphone app or via a kiosk in the lobby, guests are invited to speed through the check-in/check-out process by helping themselves. This one is particularly helpful to business travellers with hectic schedules.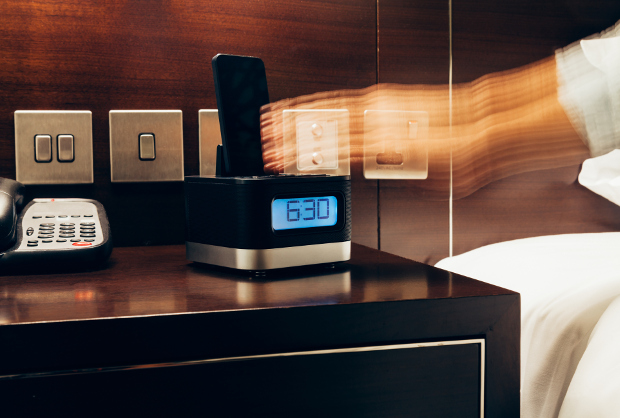 Docking & Power Stations
With more and more people plugging in to mobile technology, the need to power these devices has increased dramatically. Some hotels have recognised the challenges of using and charging these devices while on the road, creating clever solutions.
It's not uncommon to find more homey touches being included in room designs, such as iPod docking stations and alarm clocks like those found at many Hilton hotels. Taking things a step further, some hotels, such as Hyatt Place, are offering central charging stations that allow you to charge all of your devices through a central all-in-one panel.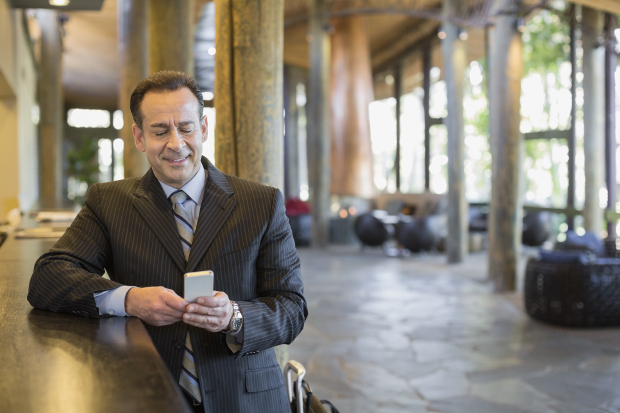 Apps & Smartphone Technology
More than just a phone, smartphones have developed into a handy little piece of technology that controls many aspects of everyday living. There are very few things that these little tools can't do. It only makes sense that they're now making their way into the hotel business. Clever design inclusions are allowing guests to do everything with their phone.
Rooms such as those in Brisbane's Hotel Next can be controlled by smartphone technology. Each guest is offered a compatible smartphone for the duration of your stay, or invited to download the hotel app. Turn off the lights from the bed, or turn on the air conditioning while you're out an about to ensure cool respite from a day out. You can even use your phone as a key to gain access to your room.  
Keyless Entry
Speaking of keyless entry, this new feature is quickly gaining popularity. A large number of new hotels are integrating technology that allows guests to skip the traditional key, fob or card, using smartphones or wristbands instead.
What's better is that these keyless alternatives go beyond unlocking your hotel room. For example, smartphone technology, as discussed above, allows you to control your room, while wristbands, such as those used at Walt Disney World Resort and many Four Seasons hotels, acts as a room key as well as an all access pass to attractions, entertainment, restaurants and more.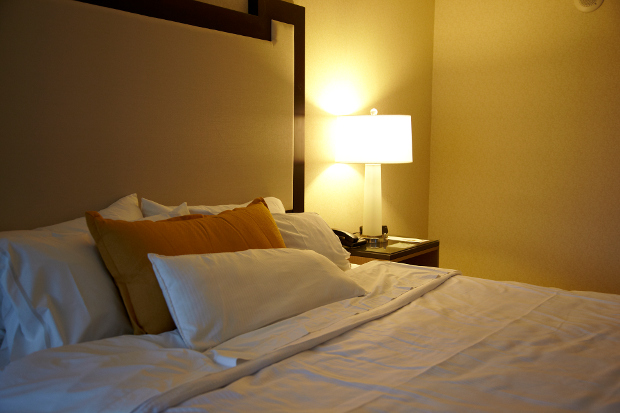 Guest Sensors
Approaching the extremely high tech end of the spectrum, some hotels have started to integrate guest sensor technology that can tell when a guest is in a room. If you're wondering how this might make your stay better, think about the Hotel 1000 in Seattle.  The sensors in this luxury hotel turn the room lights on and off when guests enter and leave the room. In Hong Kong, the Upper House uses this technology to assist the house keeping staff in knowing when a room is occupied without having to disturb guests. 
Images courtesy of Getty.
Other Travel Articles You Might Like...