19 May 2016
Words by Ben Stower
Millennials, Generation Y, Gen Y – whatever you choose to call today's most influential generation there's no denying the coming years will be defined by their movements.
Anyone born between 1980 and 1999 is considered a Millennial, and while many of the younger Millennials are still dependents, the older age range has become the world's highest spending generation.
Much of this splurging revolves around business travel, with Millennials travelling more for business than any other generation – 4.7 times a year to be exact according to Millennial experts Urbaneer Creative.
This is expected to grow, with hospitality consulting firm, HVS, predicting Millennial travellers to outnumber Baby Boomers by about 22 million come 2030.
Hotel chains and smaller accommodation providers have recognised this shift in clientele and have already started tailoring their services to Millennials. This includes targeting young travellers before they even decide to book.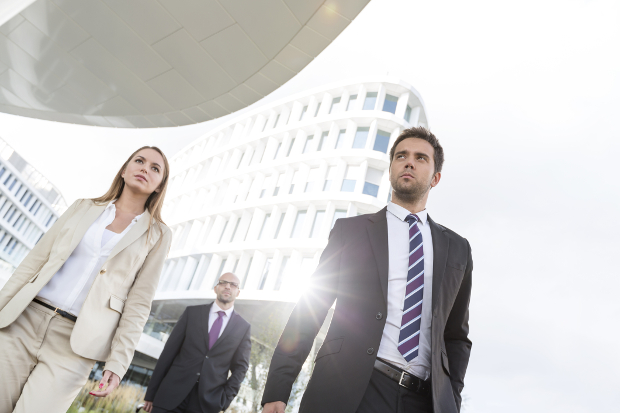 Millennial business travellers are shaking up the hotel industry (Image: Getty)
Becoming 'Shareable'
One of the biggest alterations we're noticing in hotels is a move away from familiarity. Once thought a valuable tool for helping travellers feel more at home, having a consistent interior style across multiple locations has become dull and tacky by Millennial standards.
A boring lobby or run-of-the-mill room won't make it onto Instagram, which is where many hotels need to surface if they have any chance of attracting this prominent generation.
A 2015 Instagram-led study by Iconosquare revealed Millennials make up 73% of the some 300 million Instagram users worldwide. If hotels wish to influence this generation, they must possess features that guests want to share with their followers.
This has led to many hotels adding unique and quirky aspects to their properties such as artwork, musical instruments, rooftop bars and cool interior design.
Aloft Hotels last year launched TiGi (Text it, Get it) allowing guests to order room service from their phones using a selection of emojis. Emirates Palace Hotel in Abu Dhabi has a vending machine that dispenses gold bars, while The Liberty Hotel in Boston has embraced its setting in an old jail by designing rooms around the original structure.
However, hotels need not go to such extravagant lengths. Recognisable brand-name bath products or a funky house cocktail will often suffice. Unfortunately, being popular on social media won't yield hoteliers the desired results if they don't supply the necessary booking tools.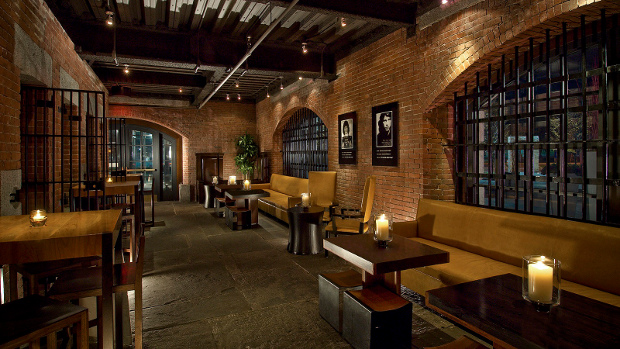 One of Liberty Hotel's five bars with infamous mugshots of celebrities on the wall (Image: Liberty Hotel)
An Online & Reviewable World
Millennials rely on the Internet more than any other generation, but they aren't necessarily going to specific hotel websites. Self-reliant and service-focused, Millennials prefer apps and websites where they can explore their intended accommodation through images, videos, virtual reality and peer reviews.
According to TripAdvisor, hotels that add photographs to their online profiles see, on average, a 130-percent increase in engagement. But it's not enough to just look pretty.
Hotels must meet the high expectations necessary to commit Millennials by providing service and facilities that provoke positive reviews. With many young travellers now researching up to 10 reviews per booking, public opinion has become a make-or-break element for many businesses.
It's not enough to have a user-friendly website either. According to Google, 90 percent of travellers book hotels across multiple devices (smartphone, desktop, tablet etc.), while a Google Consumer Survey run by Skift revealed 29 percent of travellers aged 24-34 booked with their phones in the last year.
Hotel websites and booking engines now need to be accessible across various screens, providing unique and easy-to-use platforms, while ensuring data transference (traveller's details and history from desktop to phone or vice versa) runs smoothly.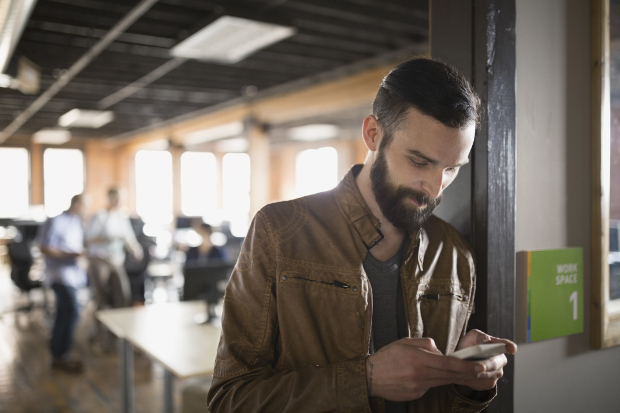 Hoteliers must be prepared for more guests booking via smartphones and tablets (Image: Getty)
---
More business travel advice
8 Transport Apps To Help You Navigate Australia
---
The Rise Of Social Spaces
The need to share accommodation online in the form of reviews and media posts reflects a Millennial wish to be more social whilst travelling. For business travellers, this means less in-room work space and more open work environments.
Millennials are more accustomed to modern work spaces that better reflect coffee shops or hot desks. When staying in hotels, they are less concerned with a desk in their room than having a social work space elsewhere on site.
The possibility of collaboration and socialising is far more inviting than a locked room. For hotels, the lobby area is steadily becoming this coffee shop or collaborative work space.
This new style of lobby includes pod seating, creative influences such as books and games, food outlets and plenty of open area. Courtyard by Marriott's new Bistro lobby is one of the best examples with its residential decor, communal table, media pods with TVs, cafe and bar, fireplace and more to better suit this younger generation.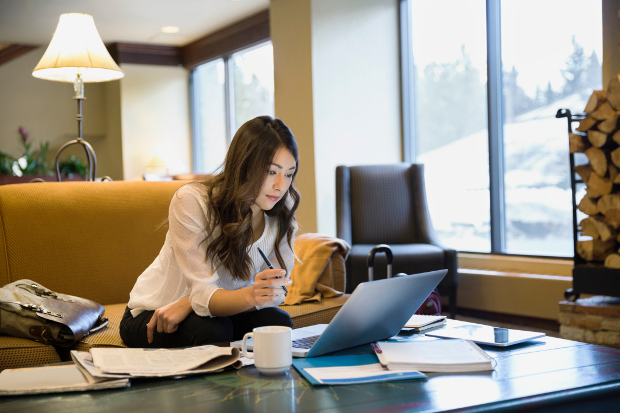 The hotel lobby, or a similar open space, is the preferred work area for Millennials (Image: Getty)
Two New Breeds Of Hotel
All these new exclusive and 'shareable' features often come with a higher overnight price tag. So where do the budget-conscious Millennial business travellers stay?
The two most popular options are poshtels and pod hotels. The former is the amalgamation of luxury and hostel. These hybrids take the social aspect of hostels and add the level of comfort, convenience and extravagance associated with upscale properties.
Poshtels have found success by focusing their services solely on Millennial travellers' wants, with free Wi-Fi, complimentary breakfast, pools, restaurants, bars, gyms and rooftops common inclusions. The cost is far more reasonable, especially for those willing to stay in shared rooms (around $50 per night), while single rooms rarely exceed $200.
Pod hotels use space sparingly, but hold little back when it comes to technology. Guests may only have a metre between their bed and bathroom, but they'll also benefit from greater connectivity than most nearby hotels.
The compact size of pod hotels lets them better fit in cramped inner-city spaces, placing travellers right amongst the action. Some properties also boast social areas such as bars and lounges. Pod 51 hotel sits on 51st Street in New York City; provides single up to studio-size pods; includes free Wi-Fi, in-room media centre, LCD TV and climate control; and features a rooftop bar and cafe.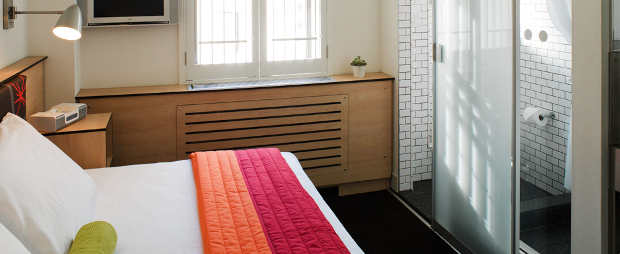 A Full Pod room at Pod 51 includes private bathroom and space for two (Image: Pod Hotels)
Not Everyone Is Happy
This steady change in the hotel industry hasn't gone unnoticed by more mature travellers. While most are embracing the alterations, there are still many who believe Millennials are ruining hotels for every other generation.
The biggest complaint concerns the absence of work space in rooms with some travellers stating they don't want to socialise in lobbies or work on "glorified windowsills". One traveller even complained about being forced to use the ironing board as a desk.
The usual amenities are being replaced with those more desirable to the burgeoning generation of business travellers. Desks are now built into bed headboards, closets have turned into hooks on the wall and the money saved is being used on high-speed Wi-Fi and large TVs. Millennials are responding positively, but older generations of travellers are being left to find alternatives to once favoured hotels.
Some properties, such as Hilton Paris Opera, are still maintaining traditional hotel standards, but one has to doubt, based on the increasing predominance of Millennial travellers, this stubbornness as a profitable approach for the future.
If predictions prove accurate, less than 15 years stands between us and Millennial domination across the travel landscape. In no other industry has adaptation become so integral to survival.
Other Travel Articles You Might Like...