21 May 2019
You're heading overseas for a conference and the excitement of travelling, even for business, can be thrilling as your mind races with the possibilities of how you can spend your downtime beyond the corporate commitments.
But as the departure date gets closer, it's not uncommon for any traveller to start feeling uneasy about their journey. For those with genuine anxiety or phobias about travelling and flying, questions may start to surface and suddenly your work trip has become a ball of panic. As someone who suffers from travel anxiety and has travelled extensively for both business and leisure, here are my top tips for making any trip a smooth and happy one.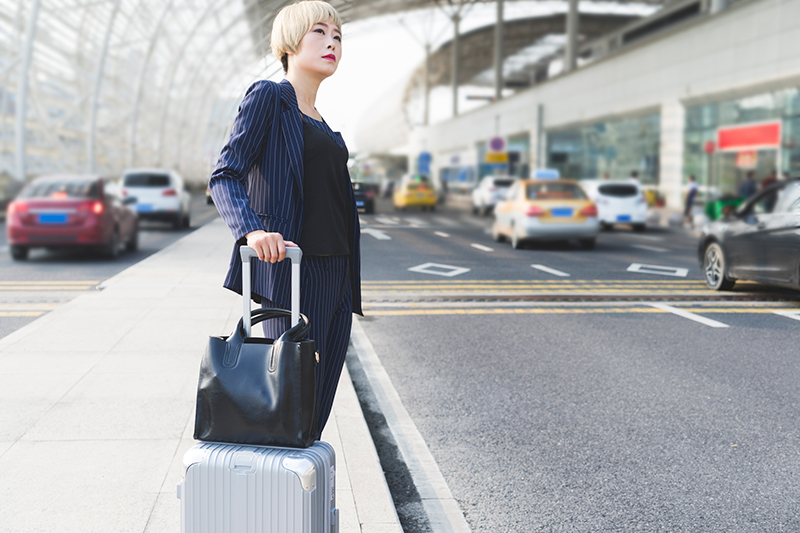 Find a travel buddy or roommate
When I recently headed to San Diego for a convention, I was adamant I wanted a room to myself. After a hard day's work, I like my space. But when I heard our international team was pairing up to save money, I figured this was practical given we were staying at the upmarket Marriot Marquis and wouldn't be spending a lot of time in our rooms.
What I didn't realise is that having a roomie was more than just sharing my space with someone. I had an instant buddy – a travel mate. Having the security of a friend to travel with takes a whole lot of pressure off yourself.
You often find yourself dining and exploring together, attending the corporate dinners and leaning on each other for support throughout the trip. If you get overwhelmed doing things on your own you will find sharing your experience with someone else much more enjoyable.
Be prepared
Lists, lists lists! Giving yourself plenty of time to prepare is sure to help your trip run smoothly. Start writing a list a week or two in advance. Often I will drag my suitcase out well before a trip and start placing important items in.
Don't forget printed copies of your travel documents, including passport, visas, travel insurance, transport connections and accommodation bookings. Having these on hand makes your plans seamless and stress-free.
A small translation book or app can also go a long way. I'll never forget landing in Tokyo and expecting people to know English. 
I am also super-prepared when it comes to what I take on the plane. Your carry-on should have everything you need to last you a couple of days if your luggage goes missing. This includes everything of value, laptop and accessories, an extra change of underwear and deodorant and toiletries for freshening up. You should also have any medications you may require packed in your carry-on.
On the plane
I used to have a terrible fear of flying. But thanks to more regular air time, I am now at a point where I can enjoy the flight. However, keeping my mind in the right headspace is always something I have to work on.
To relax before my flight often I'll head to a cosy bar and enjoy a cheeky pre-flight drink or enjoy some duty-free shopping. All these distractions will take your mind off the impending flight.
Once I'm on the plane, I have a scroll through the movies and figure out which flicks I want to watch throughout the flight, and pull out a couple of magazines and a book. Entertainment is a must. Have a friendly mantra: "This is your time to relax and unwind".
And don't forget the food will be out soon, so why not check out the flight menu while you're at it? Bon appetit!
Get your bearings
In unfamiliar places I can quickly feel like a fish out of water.  I recommend grabbing a map of the local area and take a walk around the hotel and conference centre. It may be a short walk to find your nearest grocer, bank and any amenities you require. The quicker you start to become familiar with your surroundings, the more 'at home' you will start to feel.
If you're stuck in conferences and meetings for most of your trip, don't be tempted to just head straight back to your room afterwards. Enjoy a breath of fresh air – even if it's just a brisk walk around the hotel or resort. Enjoy getting acquainted with your new city.
If you know someone in town – even if it's a high school friend you haven't seen in years or an old associate – see if they can meet you for coffee or dinner one night. A familiar face can be a welcome sight in a foreign town. Plus, local knowledge is everything, so pick their brains!
Daily rituals
It's important to maintain your routine during your stay if you want to stay grounded and present. A daily 30-minute walk can ease anxieties about the day or workload ahead and get the endorphins flowing. A five-minute yoga ritual or stretching session inside the hotel room can also be a positive way to start your day.
Regular routines such as having your morning tea or coffee, shower and nutritious breakfast while watching the morning news, is sure to put you in the right mindset and keep you focused on your upcoming schedule.
If you listen to a lot of music make sure you take a good playlist. Sometimes if I'm feeling really homesick I will rock out to some loud Australian rock music to pep myself up!  
Write it down
When things are particular tough I love to journal. Even if you just grab the hotel pad and pen, it's amazing what scrawling some words down can do to get those pesky anxious feelings off your chest. Try some meditation and remind yourself that by being away from home, it's normal for these feelings to arise.
Let it all out, and why not spoil yourself to a nice glass of wine while doing so? Then grab your book or magazine and flick on the TV. You've let it all out, now try and unwind.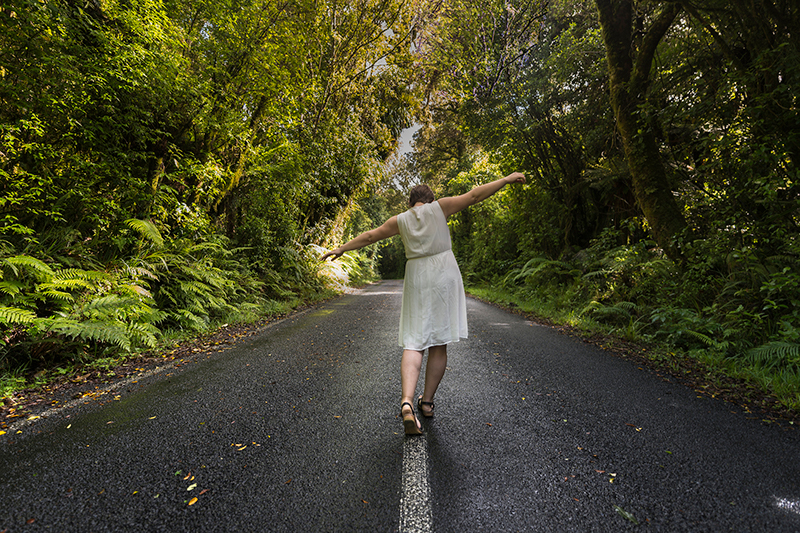 Self-care and love
We tell ourselves all the time how important it is to treat ourselves with care and kindness. So just because we're on the road it doesn't mean we can't continue our self-love and care routines.
Sometimes I'll take a small travel candle on a trip and dim the lights, light my candle and take a bath or shower. Take time to wash your hair, moisturise your body and pamper yourself.
Contact friends and families for live stream chats and touch base with those at home. This can be a perfect way of grounding yourself and just what you might need when feeling so detached from your usual surroundings.
Friends are amazing at putting you at ease by reminding you that you're not missing out on anything back home and to just soak up the amazing experiences while they last.
---
Get in touch with a Business Travel Expert today to start booking.
Other Travel Articles You Might Like...