26 July 2016
Words By Carlie Tucker
More and more, professionals need to rely on the information and networking found at conferences, which makes them more important than ever. And if utilised properly, these mega meetings can yield rewards in the form of new knowledge, new skills and new connections.
As exciting as this may seem for some, for others, it can all be a bit overwhelming. There are so many speakers to see, workshops to attend and awkward small talk to suffer through. Don't be deterred though, getting more out of your next business conference is easier than you might think.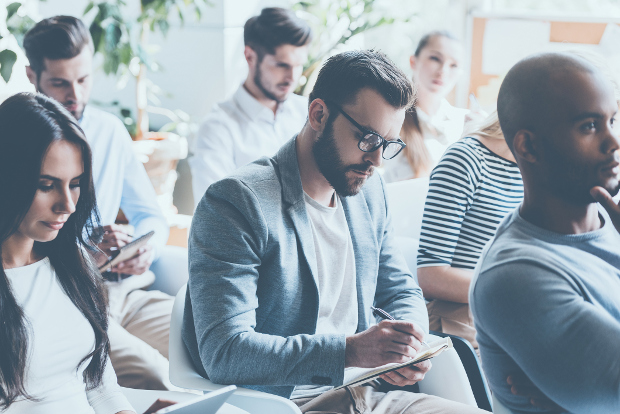 The Conference:
Pre-plan your time
Even the most seasoned conference goer can be overwhelmed with the amount of speakers and workshops on the schedule. For those that thrive on the conference scene, it can be difficult to narrow down the choices. For those that would rather be anywhere but a conference, the sheer volume of information is likely to put you off. In either case, a little pre-planning will help you get the most out of your time.
Think about what you really want to get out of the conference and focus on events that speak to your goals. Are you hoping to expand your skill set in a certain area? Are you looking for professional inspiration? Is hands-on learning more your style? Create a clear objective and select sessions that will help you achieve it. Even if after your best planning efforts, you should find yourself in a session that's not quite what you were looking for, feel free to politely exit to attend a different one. It's all about making the most of the available resources. 
Make it stick
With so much information flying around, brain overload is a real possibility. While you may feel like you need to retain every little bit of it, that would be impossible. There are a few things you can do, though, to make the most important bits stick.
Start off with your information gathering skills. Hang on to any information books you might get. You can review them later as a reminder of the session. When speech time comes, don't get caught up in trying to take down everything that's said. You'll probably miss more than you write down. Stick to the basics.
Start off with the subject of the session and key names you want to remember. As you're listening, jot down anything that speaks to you with a short bullet point, and finish your session by writing out the three biggest takeaways for you. Having an organised approach will help you retain more information. Plus, you won't have to flick through pages and pages of notes when you get home.
Another important point to remember is to not burn out. Make sure you schedule some time for yourself to decompress and process the day.
---
Looking for more networking tips? Breaking The Ice: Top Networking Tips
Or more conference inspiration? 7 Reasons To Have Your Conference At Sea
---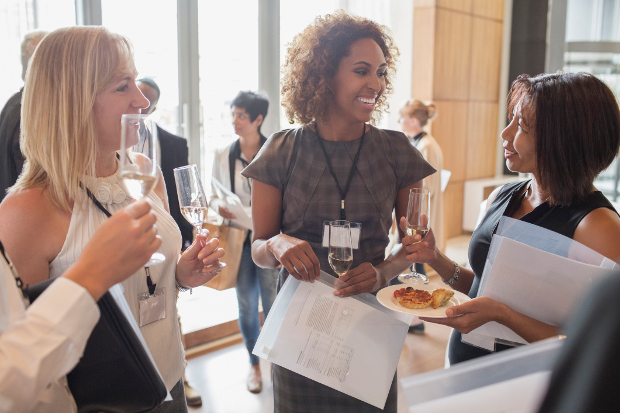 Networking:
Reach out
Networking is another key factor in any business conference. If you love the idea of meeting new people, you'll be in your element here. Though, don't forget that it's about quality contacts rather than quantity. For those that struggle with networking, this is often the most difficult part of a business conference. It shouldn't be skipped though. Networking plays a vital role in career development in the modern workforce.
One way to focus your networking efforts (and make them less stressful) is to plan out who you definitely want to connect with at the conference, whether it be presenters, speakers or fellow attendees. Kick off the meet and greet process by sending out emails before you even leave the office. Alternatively, get a friend or colleague to e-introduce you where possible. Reach out to let these people know that you'll be at the conference and you'd like to meet-up. It's a great way to get the ball rolling, or make yourself stand out from the crowd.    
Reconnect
As valuable as new contacts are, don't neglect opportunities to reconnect with existing contacts. Business conferences are a perfect time to build on those existing relationships. Plus, if you're nervous about meeting new people, this can also be a great way to break things up. If you know someone you're connected with will be at the conference, send them an invite for coffee to catch up.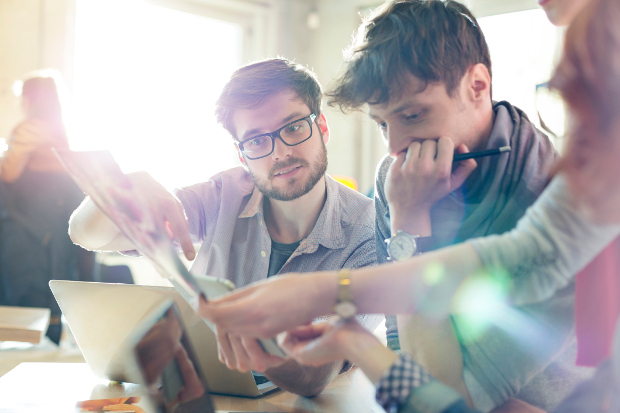 Follow-Up:
Spread the knowledge
The work doesn't stop once the conference is over. One great way to ensure all of that information not only sticks with you, but also goes to good use is to spread it around. Go through your notes and distil them down into an easy-to-digest points. This not only reinforces the information in your own brain, it's also the perfect opportunity to share with your fellow colleagues. Give a brief summary of your time at your next staff meeting or send out an email. You'll demonstrate that your time away from the office was well spent and, who knows, you may inspire those around you. 
Images courtesy of Getty
Other Travel Articles You Might Like...
Request an appointment with a Business Travel expert