7 November 2016
Words by Carlie Tucker
Travelling frequently for work comes with a fair share of downtime, whether it be waiting at your gate or sitting in your hotel room with nothing to do except flick through local television channels. Luckily this downtime can be put to good use. From getting ahead at work to kicking personal goals, here's how to maximise your downtime on the road.
1. Plan Your Day(s)
One of the best  ways to organise yourself (and maintain that organisation while you're travelling) is to plan out your schedule. If you're running short on time before departure, use your downtime while you're waiting in the lounge to iron everything out. It's also a great reason to take advantage of the free WiFi. Whether you're a fan of putting pen to paper with a good ol' fashioned to-do list, or you prefer the efficiency of calendar reminders on your smartphone, lay everything out, confirm all your meetings and finalise your plans while you have a free minute to actually do it.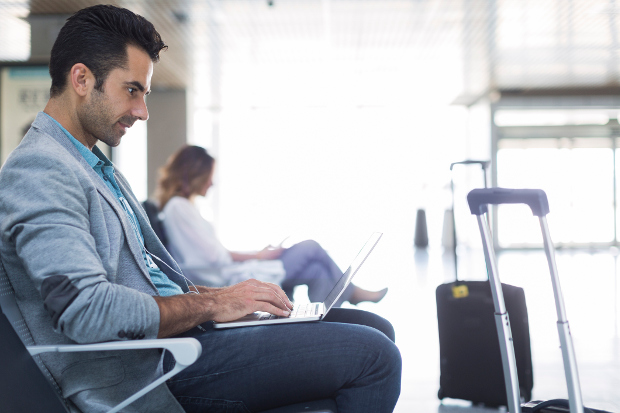 2. Research Your Destination
Facing a travel delay?  Why not use the time to do a little research on your destination? Getting to know where you'll be going not only allows you to while away a half an hour or so before boarding your flight, it's also a great way to set yourself up to get out and about after you land. Look into great restaurants you can try for dinner so you're not stuck in your hotel room every night. Check out local public art you might be able to check out with a lunchtime stroll, or see if there are any nearby parks that might be good for a morning run.  
---
Looking for more business travel hacks?
9 Airport Hacks To Make Your Business Travel Easier
How To Kill Time At The Airport
---
3. Teach Yourself Something New
If you're a long haul traveller, you probably find yourself with more than a few hours to spare every time you fly. Why not put that time to good use by expanding your horizons? Trying something new is a great way to inject a little personal reward into your business travel. Why not take those free hours and learn a new language? Or brush up on local cultural practices for your destination? It's a great way to get the brain working, which can help inspire creativity and productivity.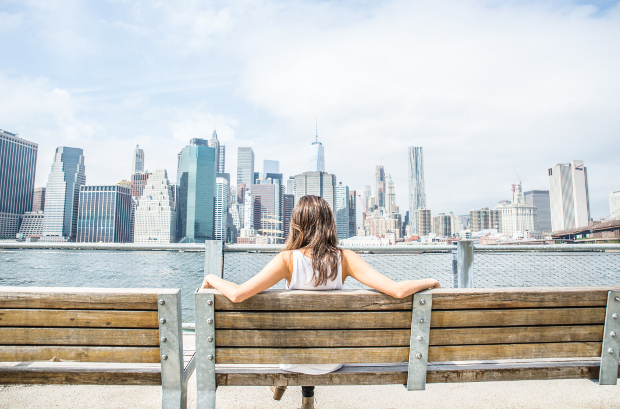 4. See The Sights
Free time when you've reached your destination is a pretty rare commodity. Days tend to be taken up by back to back meetings. Every once in awhile though, you may find yourself with a free afternoon or evening. In such cases, it's well worth getting out to explore your destination. This is especially true if it's somewhere you haven't been before. Ask the hotel concierge for recommendations on local sights, or sign up for a half day tour. It's a great way to shake off the loneliness of business travel and change up your surroundings.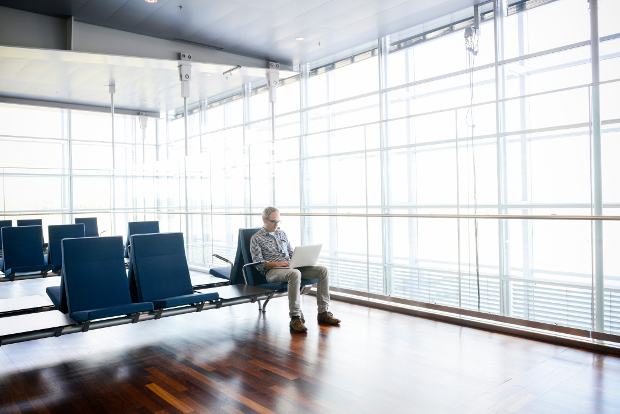 5. Utilise The Cloud
Any frequent traveller will tell you that the demands of the office definitely don't stop when you're away from your desk. One of the biggest challenges of business travel is juggling your daily responsibilities while you're on the road. In these cases, any spare time before, during or after your flight are a perfect time to get ahead. To capitalise on such opportunities, make sure you utilise the cloud. This allows you to access your work no matter where you happen to be. All you need is a WiFi connection. Whether you're sitting in the airport lounge or at the desk in your hotel room, you'll have everything you need at your fingertips.
7. Organise Your Inbox
In this day and age when technology rules communication, it doesn't take much for an email inbox to quickly spiral out of control. It's far too easy to get caught up in daily tasks, forgetting to clear out all of those unwanted or unneeded messages. The next thing you know, you're staring at 100+ plus message and no time to deal with them. Next time you find yourself with a half an hour to spare before your flight, or a night at the hotel with nothing to do, tackle that email inbox. You may be surprised at how much better you feel with all of that e-clutter cleared out of your life.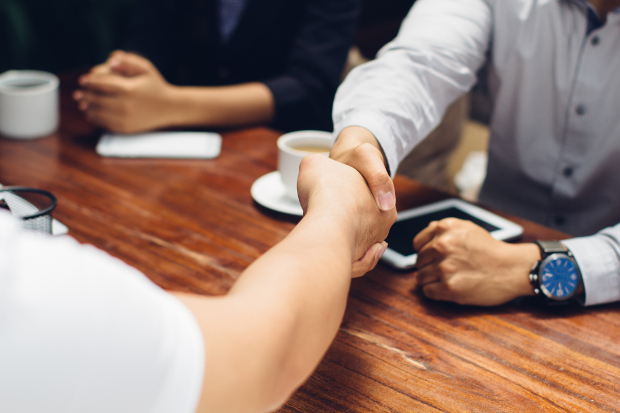 8. Commit To Making A Connection
With the spoils of a new environment at your disposal, travelling for work is the perfect opportunity to put those networking skills to good use. Commit yourself to using any free time you may have on the road to expanding your business connections. Whether it's in the taxi en route to the airport, sitting in the middle seat of economy or checking out the scene at the Executive Lounge of your hotel, strike up a conversation with someone around you. Who know, you may just meet a new client or business connection.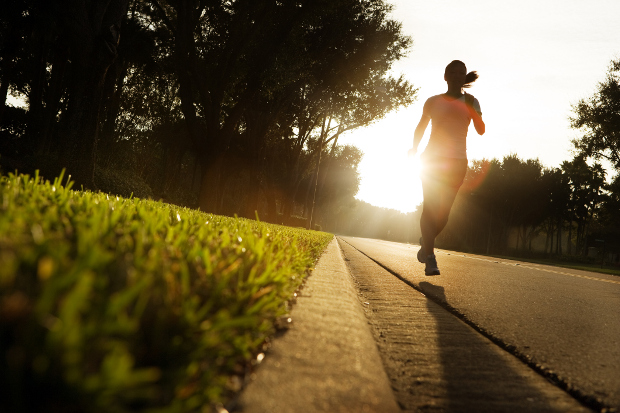 9. Make (And Stick To) A Fitness Goal
Business travel can be a drain on your fitness. Long stretches of inactivity combined with unhealthy eating can not only lead to a few extra kilos around the waist, it can also reduce your ability to focus, cope with stress and cause fatigue. Before you hit the road, make a fitness goal and commit to sticking to it by using any downtime to get up and moving. If you have some time in the morning, a jog is a great way to start the day. If you're looking at an evening on your own, a hotel gym sesh can help you get out of your room.  
Images courtesy of Getty  
Other Travel Articles You Might Like...