30 December 2016
There are times when travelling over the New Year period is unavoidable, but if you happen to find yourself on the road this December 31st, don't feel like you're missing all the fun. Although New Year's Eve is traditionally spent celebrating with loved ones, there are plenty of fulfilling ways to mark the beginning of a fresh year while travelling, whether through personal reflection or self indulgence.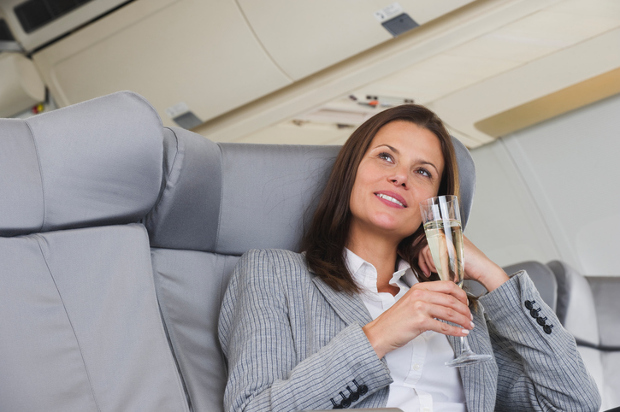 Take advantage of aeroplane hospitality
If you find yourself in the air while New Year's Eve festivities romp below you, chances are that you have something that the ground level revellers do not; access to a free bar with exemplary service. Travelling over multiple time zones gives you even more reason to celebrate with a glass or two. Sit back and sip at your leisure as you contemplate the year gone by and the fresh new start that awaits you at your destination.
Observe a local tradition
Although the timing may not be ideal, travelling always offers the chance to be enlightened and delighted, and what better way than to observe a local NYE custom? If you're in Japan, wander down to a local Shinto temple and observe the beautiful bell ringing ritual, or perhaps you find yourself in Estonia, where it is advised to eat seven, nine or 12 dishes for good luck. Russians write their wishes on a scrap of paper and set it alight, and the burning paper is dropped into a glass of champagne which must be finished before 12:01 am on New Year's Eve.
Map out your New Year's Resolutions
Humanity loves the New Year for the opportunity and motive it brings to turn over a new leaf. Many of us make resolutions in jest, but goal setting is proven to be a powerful tool. Take advantage of your distraction-free NYE and get serious about your resolutions by setting out an achievable action plan for a year of success. An accompanying glass of champagne will help you dream big!
Go to bed early
If you've got no social obligations to fulfil and don't feel the need to be awake when the clock strikes 12, curl up in bed and set yourself up to start the New Year feeling well-rested and hangover free.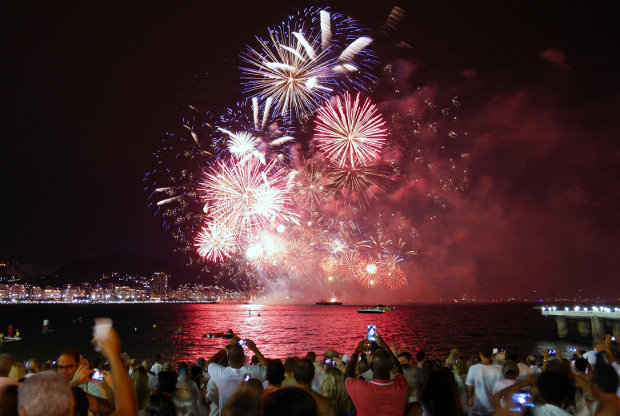 Get out on the streets
A joyful atmosphere pervades the world at large when it comes to New Year's Eve, so stroll amongst the streets of your destination and soak up the ebullience of the locals. You never know what party you might stumble upon, and there's sure to be someone who will point you in the direction of a fireworks display.
Splurge on an airport hotel or lounge
New Year's Eve or day is the ultimate time to indulge in an airport hotel or luxury lounge when you're stuck in transit. Instead of trying to get comfortable in a plastic chair, upgrade yourself for a dash of luxury and start the year out right.
Plan your ideal night in
Spending New Year's Eve alone in a hotel is the perfect excuse for a little self indulgence. Order in your favourite food, take a long bubble bath with optional glass of champagne, and watch your favourite guilty pleasure NYE movie - we like When Harry Met Sally or 200 Cigarettes.  
Listen to 'Your Top Songs 2016' playlist on Spotify
The world's most popular music streaming service has made it easy to relive your year through music, with Your Top Songs 2016 now available on the Spotify app. This playlist of your most-listened songs for the year should pop up in the Just For You recommendations, but you can also find it in the Genre section under Wrapped. It's a scientific fact that music triggers memory, so let those tunes wash over you as you reminisce about the ups and downs of 2016.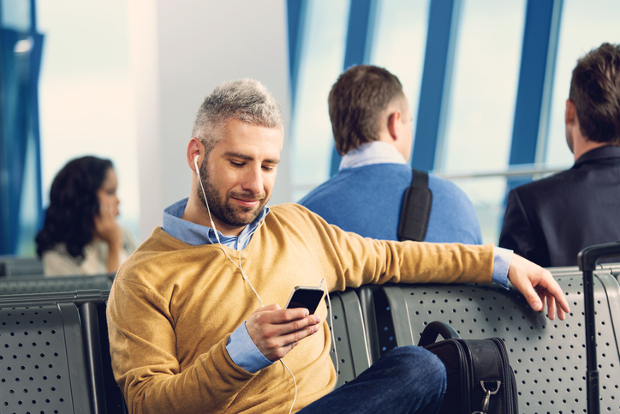 Look through the photos on your phone
Another great way to browse through memories of the year gone by is to scroll through the photos on your phone. We snap countless photos without taking much notice, and a quick flick through these images is bound to throw up a surprising array of memories.   
Other Travel Articles You Might Like...