16 March 2015
Words by Carlie Tucker
The holy grail of business travel is the ever-elusive upgrade. Whether it's a seat in business class or a room with a view when you land, an unexpected upgrade is always an appreciated surprise. So appreciated, in fact, that travellers have dedicated a major portion of their time trying to crack the upgrade code.
Unfortunately, there is no exact science, and try as you might, you probably won't be able to nail it every time. Fortunately, though, there are a few things you can do to increase your chances if you travel frequently for work. Our Travel Managers are divulging their insider tips on how you can score an upgrade the next time you're travelling.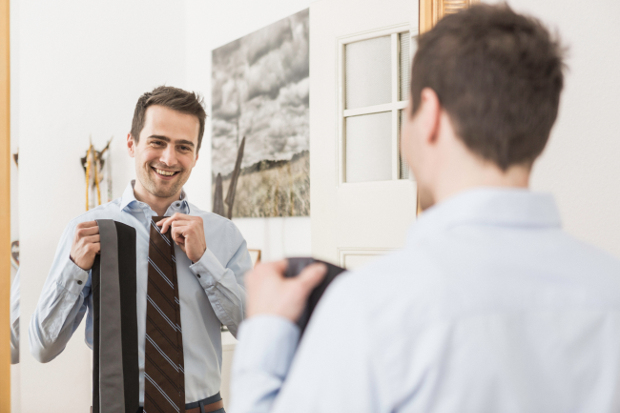 Claire O'Mahony, Assistant Manager in Sydney says:
          "Always try to look presentable. You definitely don't want to look out of place up the front of the plane; that could annoy the full paying customers and make you feel uncomfortable."
Upping your chances of getting that upgrade start before you even leave your home. First impressions mean everything, so put a little time into getting ready for your flight. If you want to fly first class, you need to look like you fly first class all the time, which means dressing the part.
Business or business casual is the name of the game. Think collared shirts, blouses, slacks and skirts with a groomed appearance. Well-presented travellers will always be considered over others when check-in agents are looking to hand out upgrades.
Claire goes on to say:
          "Travelling by yourself generally increases your upgrade chances. Even if travelling with friends or colleagues, make sure you have your own booking reference."
It's much easier for check-in agents to slip an upgrade to a single traveller. Usually business travellers are alone anyway, so this doesn't create an issue. But if you are travelling with colleagues, book and check-in separately if you'd like to increase your chances of sitting at the pointy end of the plane.
Hotels are the same. One upgraded room is doable. Three or four upgraded rooms generally are not.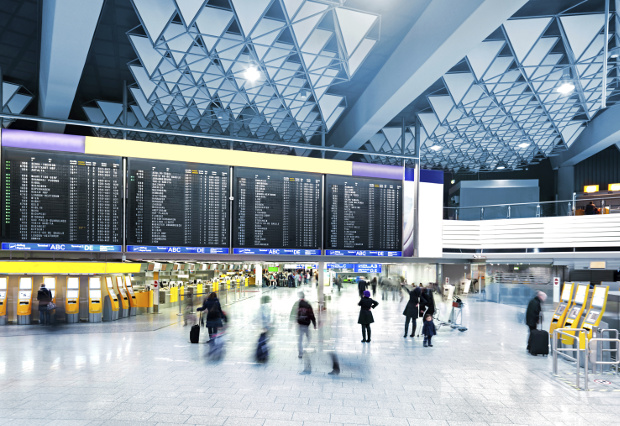 Claire adds:
          "Don't be too early either because upgrades usually happen fairly last minute."
Timing plays a significant role in scoring an upgrade in many different ways. Sure, a later check-in may help you secure a better seat as agents are better able to gage how full the plane is. Though, there is more to timing than that.
Try to aim for bookings that run early in the morning or later at night. These flights tend to be less full and your chances of getting an upgrade if you ask are better. For hotels, time your approach. Don't try to ask the check-in staff for an upgrade if the lobby is full of guests trying to check-in. Your request will be better received if you're the only one waiting for a room.
Allison Elkington, Assistant Manager in Perth says:
          "Being a Frequent traveller and booking a high yield ticket helps."
In an age where airlines are continually competing for travellers, they are always happy to reward loyalty. This could mean throwing an upgrade or two your way if you choose an airline and stick with it. The same can be said for hotels. Having a 'regular' hotel not only means you'll know what to expect from your room, but an established relationship with the check-in staff could mean a better room if one is available.
While airlines and hotels will happily reward loyalty, they are even keener to reward it if they see that you've put some money toward your bookings. It's not often that someone who's purchased the cheapest ticket or room gets bumped to first class and the executive suite. If they see that you've spent a little bit of money, they're definitely more likely to reward you with an upgrade.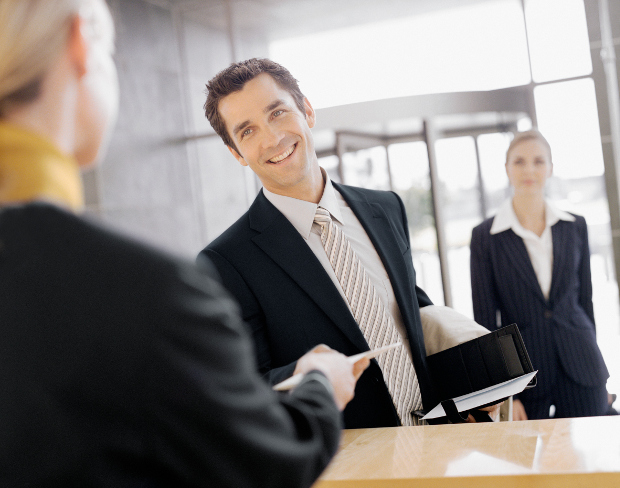 Allison continues:
          "Be super polite on check in."
Never underestimate the power of a great attitude. In fact, it's probably your best weapon in the battle to get an upgrade. When it comes time to check-in to your flight or your room, approach with a smile and be polite. As agents deal with grouchy travellers all day, you're much more likely stand out if you're nice.
The bottom line is most of the time it's all about being in the right place at the right time, but if you want to increase your chances, try some or all of the above and don't be afraid to ask. 
Other Travel Articles You Might Like...