8 February 2016
Words by Ben Stower
Although travelling for work grants us more opportunities to experience the world, it can also really kill the romance back home. Especially when you find yourself in a different country to your partner on Valentine's Day.
But just like the greatest lovers in history who fought wars and sacrificed their own lives for each other, you won't let a little distance get in the way of romance. Will you?
Here are some ways for travellers to proclaim their love while apart from their soul mate.
1. Write A Love Letter
One of the saddest realities of this new technological age is that not enough people write letters.
A love letter allows your partner to hold your heartfelt words in their hands and read from the same paper you touched and meticulously transcribed your soul's one desire onto. Emails and text messages offer nothing close to that level of intimacy.
Whether you write with quill on parchment or on some spare paper with a pen you stole from the hotel, your letter will remain somewhere it can be re-read time and time again.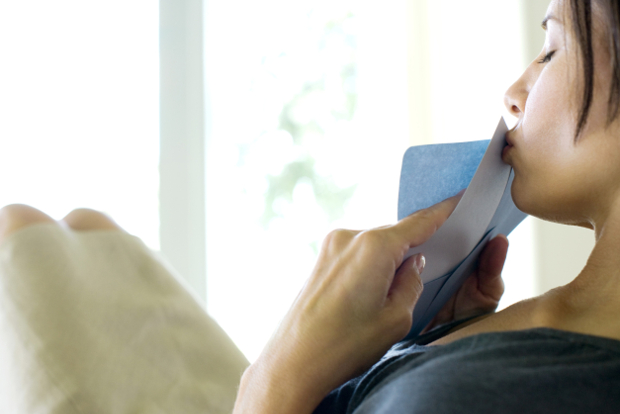 Image: Getty
2. Overseas Flower Order
Not being able to walk into your local flower shop and purchase the reddest roses, doesn't mean you can't surprise your lover with a beautiful bouquet.
Numerous overseas order companies are now set up, allowing you to pick and send your selection of flowers to almost anywhere in the world.
If your partner doesn't like flowers, send a gift basket instead, many of which are now so customisable you can mix chocolates with beer, hand cream, puzzles and more.
---
Need a gift idea? Best New Travel Tech For 2016
Is your partner active? Staying Fit On The Road: Top Fitness Equipment For Busy Travellers
---
3. Surprise Gift Hidden At Home
If you still haven't left for your business trip, organise a special gift and hide it somewhere in the house (or at your 'special spot' if it's not too risky).
Once Valentine's Day rolls around, organise to call or skype your partner and give him/her hints as to where their gift is hiding.
Alternatively, you can combine the present with a love letter that includes clues or a map. Obviously choose something that has no chance of melting or going bad in the time between you leaving and Valentine's Day.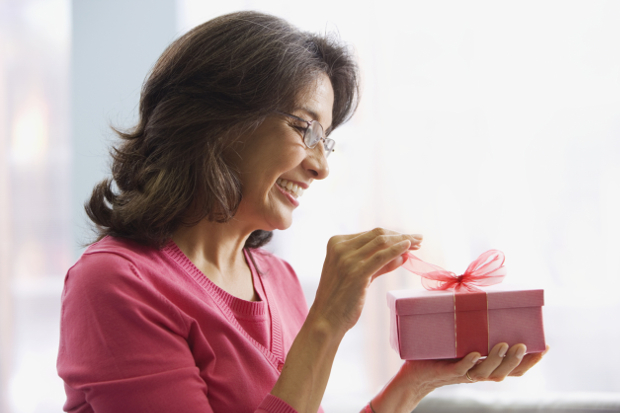 Image: Getty
4. Skype Dinner Date
With today's technology, couples who are apart can still enjoy talking 'face-to-face' via Skype. There's no Valentine's Day kiss, but seeing your partner's face and smile is sometimes just enough.
Make your Skype call extra special this year by constructing a Skype dinner date. You each cook your favourite meals (or perhaps what you think the other's favourite meal is), pair it with wine and give the evening some romantic ambience with candles and appropriate outfits.
5. Bring Them To You
An option for those less grounded by money, if you're able to extend your trip for a few days after working, it might be a great opportunity for a surprise romantic escape.
It doesn't necessarily have to happen on Valentine's Day, but plan for your significant other to receive their tickets on the day. And make certain they haven't got any pressing commitments such as work.
Imagine their excitement as you greet them at the airport with flowers, dinner reservations and a room above the city lights.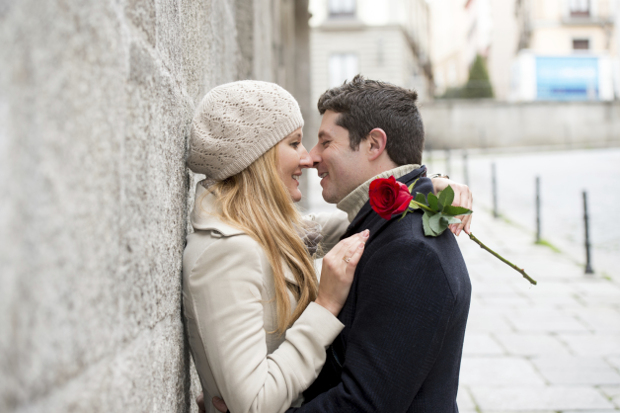 Image: Getty
Other Travel Articles You Might Like...