How To Triple Your Frequent Flyer Points With SmartSTAY& SmartDRIVE
2 March 2015
Words by Carlie Tucker
One of the benefits of travelling for work is the opportunity to rack up frequent flyer miles. With the right points program for your business, you can put those points to work for you, utilising them for upgrades or incentives.
There are more than a few different ways to assist in acquiring points – all of which your Flight Centre Business Travel Manger can help you with. There are also a few tricks that can help you maximise your frequent flyer points. Utilising SmartSTAY and SmartDRIVE can help double, even triple your points every time you travel and here's how: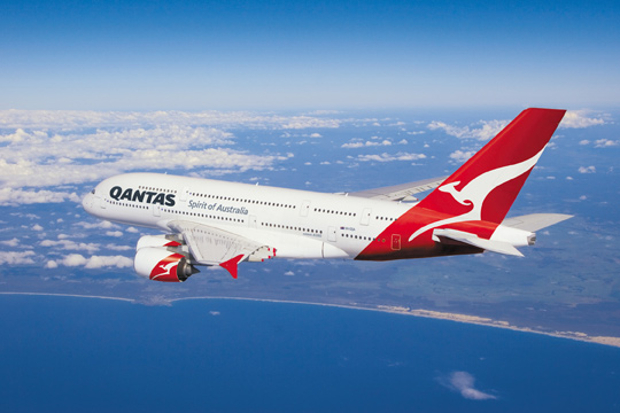 Qantas & Virgin Members
It's no secret that Qantas and Virgin, being the two leading domestic carriers in Australia, offer competitive frequent flyer programs for businesses and individuals. Both provide their own unique benefits, including attractive point opportunities when you fly.
Spanning across no less than seven domestic and international airlines between Qantas, Virgin and their partners, the network of flights that can equal frequent flyer points for members is pretty comprehensive across the globe, ensuring that no matter where you're travelling, you'll be able to amass a few points. Emirates and American Airlines partner with Qantas. Air New Zealand, Etihad and Delta Airlines partner with Virgin. 
Both also participate in the SmartSTAY and SmartDRIVE program, allowing members to accumulate points when you book the right hotel and the right car.
Add on a SmartSTAY
SmartSTAY is an exclusive program provides you access to a range of complimentary services when you book a participating hotel through your Travel Manager. Services range from free upgrades to breakfast, late check-outs and more, and all you have to do is book through Flight Centre Business Travel.
In addition to offering a few perks upon check-in, you can also use SmartSTAY to earn extra frequent flyer points. Qantas and Virgin members can double their points when booking with a participating hotel. With locations across all Australian capital cities, it couldn't be easier to take full advantage of this opportunity.
For example, those travelling to Brisbane for business need only to book a flight with Qantas and a room at Hotel Jen (a Qantas-approved hotel that also happens to participate in SmartSTAY). Not only will you be treated to complimentary internet access, breakfast and a free garment press, you will also double your frequent flyer points with an approved flight and hotel.
Or, if you're travelling with Virgin to Melbourne, book a night at the Vibe Savoy Hotel, Melbourne (A Virgin and SmartSTAY-approved hotel) through your Travel Manager and you will have access to a complimentary upgrade to the next room category (subject to availability), late check-out until 2pm and free internet access. You will also double your frequent flyer points with an approved flight and hotel.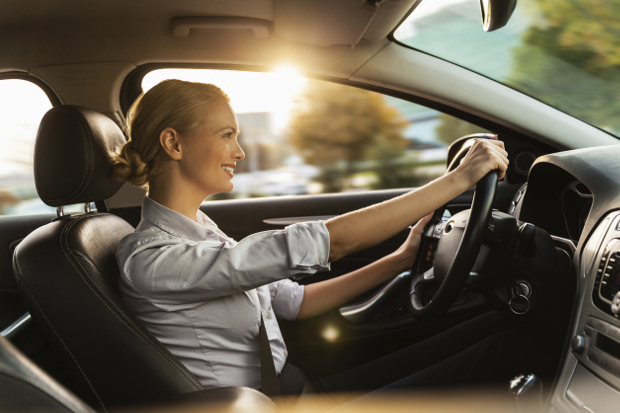 Add on a SmartDRIVE
Like SmartSTAY, SmartDRIVE is a chance for you to take advantage of exclusive offers when renting a car. With four reputable providers participating in the program, you can pick up a great car and a great deal the next time you book a car rental through your Travel Manager.
Also like SmartSTAY, SmartDRIVE offers the chance to pick up a few extra frequent flyer points for Qantas and Virgin members. Qantas members who book their Avis car rental through their Travel Manager will also get double Qantas points with a minimum three-day rental, 50% discount off the daily nil excess option and a 60% discount off damage excess.
Virgin members who book with their Travel Manager through Hertz will receive a complimentary Neverlost GPS (minimum three-day rental), waiver on the young driver surcharge, a 33% discount off damage excess and frequent flyer points.
So, with a flight, hotel and car rental booked through Flight Centre Business Travel, you stand to triple your points the next time you hit the road for work!
For more information on Frequent Flyer programs, SmartSTAY and SmartDRIVE, contact our Travel Managers on 1300 797 826 to book a personal meeting with one of our business travel experts. Not only can they assist you and your staff with any questions, they can make sure you access the full range of benefits available.
Second and third images: Getty
Other Travel Articles You Might Like...