24 February 2016
Words by Renae Spinks
Failure might seem like a bad thing in the business world, but it can lead to "one hell of an MBA", says tech entrepreneur, investor and 'Shark' Steve Baxter.
"What is a business failure? It's a lesson – that gets handed out quite roughly at times," said Mr Baxter, who is one of the 'Shark' investors for the TV show Shark Tank Australia.
He also launched start-up hub River City Labs in Brisbane to encourage entrepreneurs in Queensland.
"The good ones are good at learning from the failures. So if they're good enough to learn from it, the rationale is that they're going to apply those lessons next time."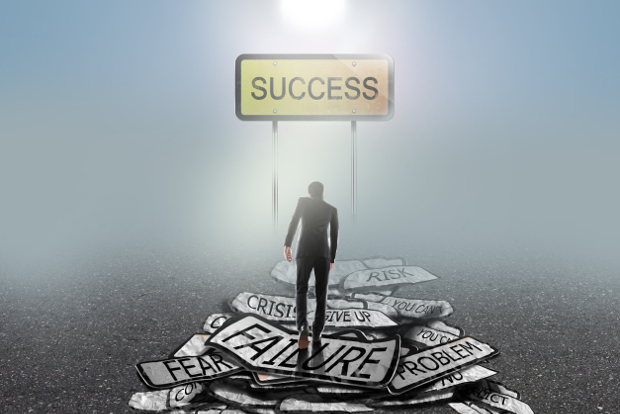 Picture: Getty Images
And that's how you turn failure into success. "Look at the lessons – take a good, hard, cold dispassionate look at what's actually occurred and understand the reason for it."
He recommends finding expert help in the form of someone who is not too close to the operation who can be exceptionally honest about your mistakes.
And the main reason for failure, he says, is lack of cash. "All businesses only fail through lack of cash. But how do you get to that point? Through management taking the eye off the important things in the business, which is cash, and not taking corrective action."
Mr Baxter knows all about cash, being a major early-stage investor in Australian start-ups and helping to launch companies with a total valuation of more than $100 million. In 2014, he underwrote, the Startup Catalyst program, which sent 20 tech-savvy future entrepreneurs to the US tech enclave of Silicon Valley, where failure is often worn as a badge of honour.
"It's a good thing in that they exist in a culture where it's (failure) not thoroughly demonised as we sometimes see in Australia. Failure is being handed a set of lessons that are only really misinterpreted if you do the same thing twice and fail the second time," he said.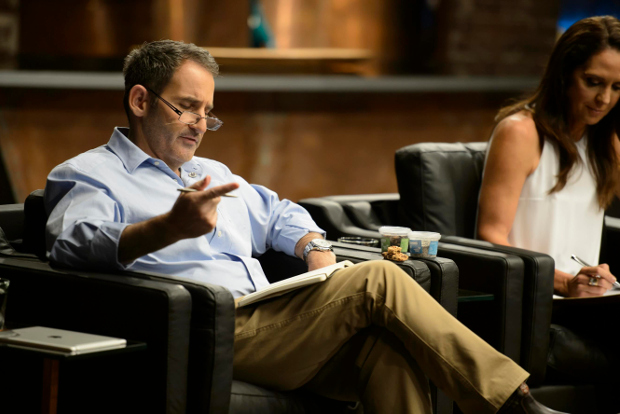 Steve Baxter on Shark Tank Australia. Picture: Network Ten
"What you see in Silicon Valley is a lot of people trying lots of strange things, and whether they work or not, they don't tie their ego to that business working."
And if a business is not working, it's important to recognise that fact and move on, he said.
---
Master the art: 5 Habits Of Successful Business Travellers
Be productive: How To Use Social Media As A Business Travel Tool
---
Domino's Pizza Group CEO and managing director Don Meij – who prefers to go by the role of Chief Enthusiasm Officer – says it's how you embrace failure that counts.
"I think many CEO entrepreneurs have a fear of failure but I don't take a dim view of failure," Mr Meij says. "Without failure, we don't really learn. Without failure, we are not taking enough risks and challenging ourselves as a team to be better."
Mr Meij has taken many risks on his journey from pizza delivery driver to head of a pizza empire with markets in Australia, New Zealand, Belgium, France, The Netherlands and Japan.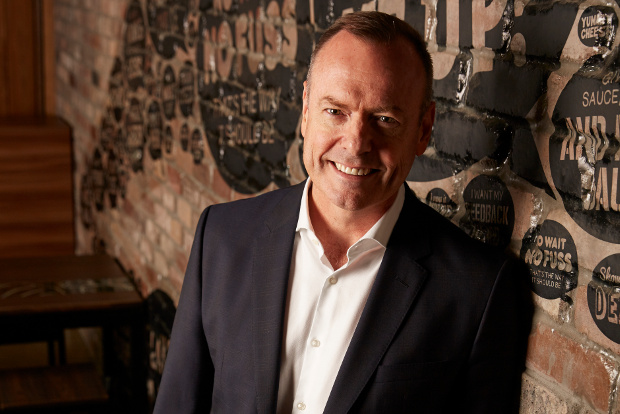 Don Meij.
The company this month reported a half-year net profit after tax of $45.6 million, up 56.7 per cent on the prior corresponding period.
It has been leading the retail industry's digital transformation over the past 10 years, and this month unveiled a new international innovation lab (DLAB), to attract start-ups and entrepreneurs, and encourage out-of-the-box thinking.
Mr Meij says some of the best learning comes from things that fail. And that's the secret to turning failure into success. "It's so important to make sure that this learning is captured so we don't keep making the same mistakes and move forward. It's also critical that one accepts that something hasn't worked and knows when to move on.
"In short: Something doesn't work. Learn from this, move on, and keep creating."
Here are some examples of failure in business and travel from both business leaders – who take risks and, win or lose, keep on going.
Steve Baxter

Tech entrepreneur, investor and Shark

 

Don Meij

Chief Enthusiasm Officer, pizza mogul

What has been your biggest business failure?

I'm lucky to say that the two businesses I've founded and exited were quite successful. (His ISP SE Net, created in 1994, was acquired by Ozemail/UUNet; and his 2001 start-up PIPE Networks was sold to TPG Group for $373 million eight years later.) But I have invested in businesses that haven't made it, unfortunately – more unfortunately for the entrepreneurs than for me. The biggest challenge, I will say, is recognising it's not working.

 

What has been your biggest business failure?

In 2007, we hit a wall for one quarter. We had become the market leaders in Australia back in 2003-04. We had been a follower for so long we didn't know how to lead. We started to believe our own "b---s--t", and had become arrogant. We dug deep and took some reality pills. We had to learn how to listen. This was a huge turning point in our company as we committed to major change and learnt how to listen to our customer and our people.

What has been your biggest travel failure?

I fly my own aircraft. We were heading out to Ayers Rock and we stopped in Birdsville for fuel. I got back into my plane and it didn't work. We got stuck there for a night. Then we flew out a mechanic for a cost of about $4,000. But it was Aussie Rules grand final weekend, so we got to stay in the Birdsville pub ... We thought 'let's have some beers instead and stay'.

 

What has been your biggest travel failure?

For many reasons I have been grounded or delayed due to safety, weather-related etc. However, as an experienced traveller, as soon as I see signs of bad weather in advance of my travel, I start making Plan Bs ... Often re-routing and taking other forms of short-term transport to shift airports has helped. Focus on what you can change, not what you can't.
Other Travel Articles You Might Like...