28 January 2016
Words by Carlie Tucker
The stresses of business travel are real. From hectic schedules to navigating unfamiliar locations, it's all a-go from the moment you set foot out of your house to get to the airport.
It's a chaotic mix of pre-departure planning, meeting-packed days and uneventful nights with room service and forgettable movies on hotel Foxtel. A few days later you're back at home feeling like you may have done what you went for, but did you really get the most out of your trip?
What if there was a way to tame that time, organise it and create a more productive schedule that will yield both personal and professional reward? Luckily, social media has developed into a savvy business travel tool that every professional should consider.
From getting first-hand recommendations on restaurants in any given area to organising networking opportunities, different social media platforms allow you to establish a schedule, capitalise on your free time and organise everything on your return. Here's how:
Before You Go
Optimise your pre-trip planning by utilising your FCBT Travel Manager to take care of all your travel bookings. This will free up some time for you to do a little research and planning of your own.
Start off by hitting Facebook to reach out to your friends and family in an effort to gain information on where you're travelling to. This is especially helpful if you're heading overseas or somewhere new. Ask for recommendations on where to eat and what to see. You'd be surprised at the amount of insight you'll pick up from those that have actually been there.
Next, peruse your LinkedIn network for any perspective connections you may have in the area you'll be travelling. Arrange a meet-up for a chance to connect face-to-face. Think big in this case as you want to maximise the opportunity to foster a real relationship with someone that you likely don't get to see that often. Use your newfound knowledge of the best restaurants and coffee shops (thanks, Facebook friends!) to plan a catch-up.
Finally, hit multiple social platforms to do a little research for any perspective conferences or events you may find interesting or professionally advantageous. Not only is this a great way to expand your professional network, it's a much more productive alternative to sitting in your hotel room all night.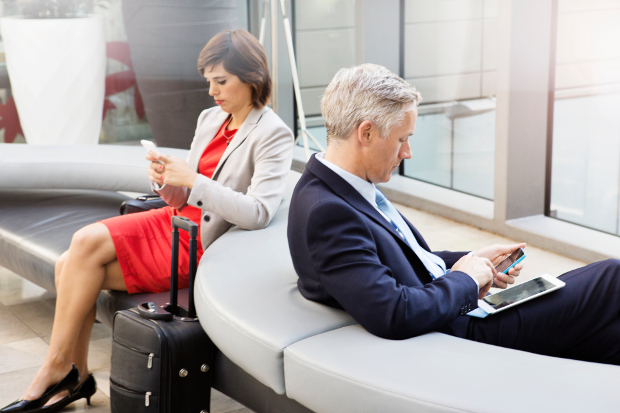 ---
Looking for some networking apps before your next trip? 5 Top Professional Networking Apps
Or how to capitalise on travel networking? Breaking The Ice: Top Networking Tips
---
While You're Travelling
Social media is no longer restricted to personal use. Businesses are tapping into the power of social feeds, which is great news for corporate travellers. Use your social media channels while you're on the road by connecting with everyone from airline carriers to hotel chains.
It doesn't matter if you're looking for information or you need help with a delayed flight. Tweeting or posting to company feeds can often be quicker than other means of contact. Particularly if you're stuck in the airport due to a cancelled flight when lines are long and phone lines are busy.
Twitter and Facebook can be just as useful to provide positive feedback. Airlines and hotels are all too happy to reward loyal customers with the occasional bonus, so if you have a favourite hotel  that you always stay at or you appreciate the service of a certain airline every time you fly with them, make sure you tweet about it. You may find yourself on the receiving end of a room upgrade or voucher next time you check-in.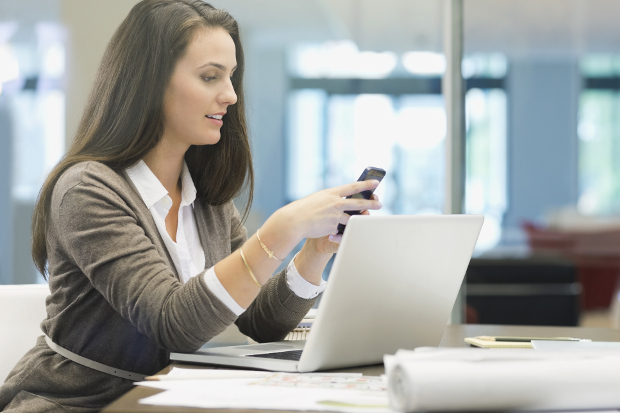 When You're Back
If you're thinking the social media business travel benefits end when you board your flight home, nothing could be further from the truth. Once your trip is over, login to LinkedIn to cultivate all of those new contacts you picked up. 
If you told anyone you would follow-up, keep your word. Otherwise, just drop any new contacts a quick note to let them know that you appreciated meeting them. It's a great way to demonstrate your professionalism and ensure they remain a part of your network.
Take some time to post reviews and photographs on your social channels. Positive reviews are always appreciated by hospitality providers (see above) and any friends or family thinking of travelling to the same destination will appreciate any newfound tips or tricks. 
Other Travel Articles You Might Like...