23 August 2015
Words by Soo Kim
Its makers claim it is the "ultimate travel companion", making best use of "technology, style and function", with a range of features such as a digital scale built into its 360-degree rotating wheels.
Welcome Space Case 1.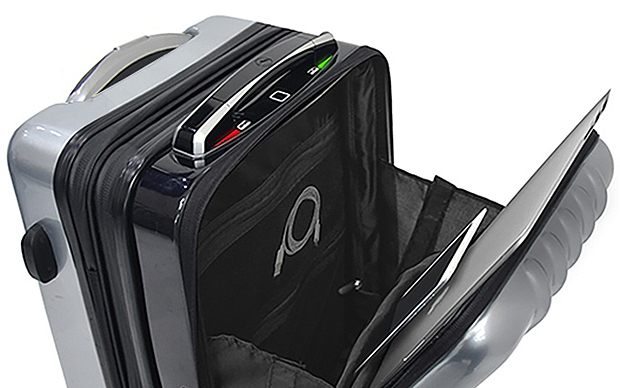 Available as a carry-on bag and checked bag, Space Case 1 complies with the new cabin baggage size proposed by the IATA earlier this month, as well as the cabin baggage restrictions for most airlines, including Ryanair, easyJet, Jet2, Monarch, British Airways and Virgin Atlantic.
Alongside the in-built digital scale, which removes the need to lift the suitcase, other advanced features include a Bluetooth-enabled dual microphone, and "high quality" speaker, allowing the user to make phone calls and play music from the suitcase hands-free.
It also has an anti-theft proximity sensor monitored via an app, available for iPhone and Android, which activates an alarm sound when the app moves more than 14 metres from the suitcase.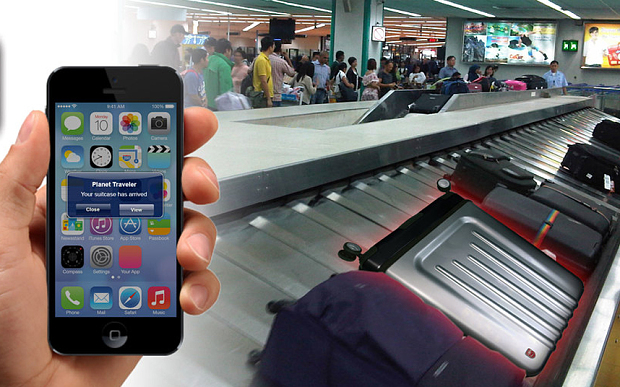 The system also sends a text to the user's phone when the case has arrived on the baggage carousel.
To provide further security, the bag also features biometric fingerprint locking for up to five travellers, approved by the US Transportation Security Administration (TSA) and Travel Sentry, a global standard for travel security, and a free worldwide GPS tracking system.
Made with an "ultralight" polycarbonate material, which is supposedly extremely pliable and "practically indestructible", the case's outer shell is said to withstand exposure to UV radiation and temperatures between +125°C and -100°C.
Space Case 1, designed by the US-based Planet Traveler company, was launched this month on the crowdfunding website Kickstarter priced around A$800 for the carry-on size and A$950 for the checked bag. The estimated delivery date is this November.
Three USB ports, a powerful removable battery that can fully charge a phone at least seven times, and an easy-access device compartment on one side of the suitcase are among Space Case 1's other useful features.
Its waterproof zips provide further protection from damaging weather conditions, while its main storage compartment, which can be expanded two inches to create 25 per cent more space, includes a garment bag pocket to keep suits and other clothing wrinkle-free.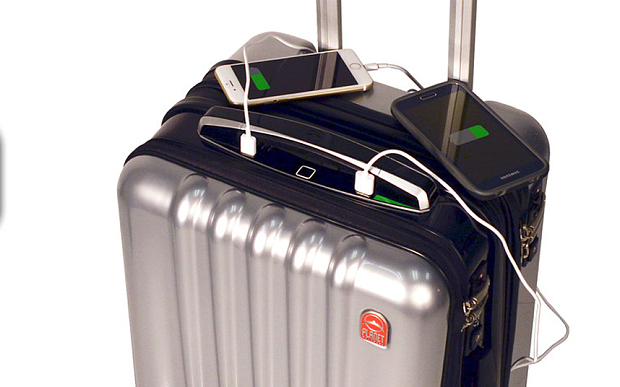 A virtual "Personal Concierge" service, available via the app, can provide travellers with flight departures, arrival times and gate information, as well as flight, hotel and hire car bookings.
The app also offers a 10-year "hassle free virtual warranty" which enables users to submit pictures of any damaged car parts directly to a claim centre. Replacements can be shipped to anywhere in the world to do a DIY repair job on the car, avoiding the need to drive to the nearest service station.
Space Case 1 is the latest among a series of unusual suitcases that have been developed recently, such as Trunkster, a high-tech, zipless suitcase designed to give travellers the "most streamlined travel experience", featuring a sleek, sliding cover.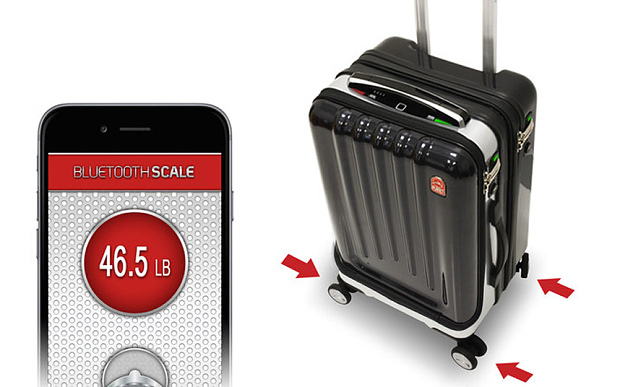 Bluesmart, a 'smart suitcase' that locks, weighs and tracks itself was introduced last October, aiming to help travellers avoid various luggage related issues.
In the same month, a Chicago-based entrepreneur introduced a suitcase that could be converted into a chair. The four-wheeled suitcase by neXstep luggage comes with a pull-out handle that can be detached and unfolded into a backless chair.
The seat can also function as a luggage rack for unpacking or packing a suitcase.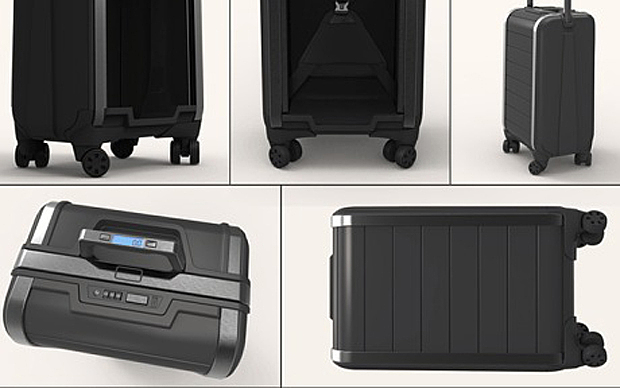 The City Cab, a motorised suitcase that doubles as a scooter, also surfaced last year. The three-wheeled electrical suitcase, fitted with a steering grip, brakes, safety lights, a horn, a GPS device and a theft alarm, carries up to two passengers, seated on its side, travelling up to a speed of about 20 kilometres per hour and a maximum distance of about 60 kilometres.
One man also invented a chair that can be "magically" folded into a small suitcase in seconds. The wooden suitcase, which was said to have been designed by a magician, weighs 4.6 kilograms.
A robotic suitcase that allows for hands-free luggage was introduced in 2012. The Hop is self-driving and allows travellers to walk unburdened by the weight of their bags.
This article was written by Soo Kim from The Daily Telegraph and was legally licensed through the NewsCred publisher network.
Other Travel Articles You Might Like...