2 December 2015
Words by Carlie Tucker
The prospect of 10 plus hours crammed into an economy seat isn't very appealing, but it is one of those necessary business travel evils. While you can never completely alleviate the discomforts of flying long haul (aside from springing for a Business or First Class ticket), there are a few steps that you can take pre- and in-flight to make it more bearable.   
Eat light
 It's easy to fall for the fatty foods so often found in airports prior to your flight. I mean, you have an hour or two to kill after all. Resist the temptation as fatty foods laden with salt and preservatives can leave you feeling overly full while you fly. You're already squished into a small space, you don't want to make it worse by being bloated and uncomfortable. Bring your own healthier snacks or opt for a takeaway salad instead. Skipping or cutting down on alcoholic drinks is also highly recommended.  
Stay hydrated
Water: the secret to health and vitality. All right, that may be a little exaggerated, but seriously; drinking more water is never a bad idea. This includes while flying.  Airplane cabins are notoriously dry with humidity levels sitting at less than 20%. Staying hydrated not only staves off common flight ailments such as dry eyes and skin, headaches and light-headedness, but it helps in reducing the effects of jetlag.  Make sure you drink up and you'll not only feel better during your flight, but you'll help stave off jet lag when you land. 
Wear layers
Choosing the right outfit is extremely important when flying. Especially long haul. You're going to be sitting in the same clothes for the duration of the flight, so you want to make sure you're in something comfortable. That's not necessarily permission to break out the track pants and flip flops. Style and comfort can go hand in hand. Opt for loose fitting layers so you can take off and put on, depending on the temperature. As for shoes, ladies should skip anything with high heels and men should slip on a nice pair of loafers.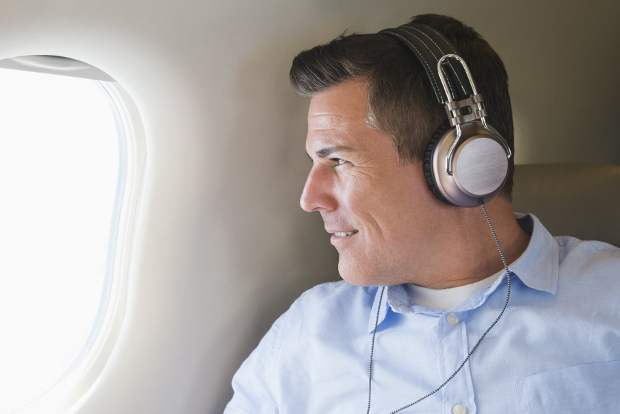 Noise cancelling headphones
If there's one accessory you shouldn't leave home without when flying, it's a great pair of noise cancelling headphones. Not only will you be able to listen to your chosen entertainment options without struggling with on-board headsets, but these come in handy when trying to blocking out all the extraneous plane noise so you can sleep or finish off those last few work related tasks.
---
Discover more tips for flying. How To Find The Best Seat On The Plane
And more. Life Hacks: Make An Airplane Sleep Kit
---
Bring some entertainment
Going hand in hand with headphones, it's a great idea to bring your own entertainment on board. It's true that most international carriers flying out of Australia have increasingly sophisticated entertainment systems, but it's best to be prepared with a little something extra. What if the in-flight entertainment system suffers a malfunction? Or, what if you've seen all the newest releases available? Plus, variety is the spice of life, so bringing a book, podcasts and gaming apps is great for warding off boredom.
Stretch it out
Being stuck in one position through a long haul flight is enough to test the most patient among us. Not only is it generally uncomfortable, but long periods of immobility can increase the chances of such conditions as Deep Vein Thrombosis (DVT). This is why in seat exercises are a must. Get your blood flowing with some simple stretches, starting with your legs and moving up to your back, arms and neck. Roll your ankles, wrists and head in a few small circles, and make sure you get up every couple of hours to walk around.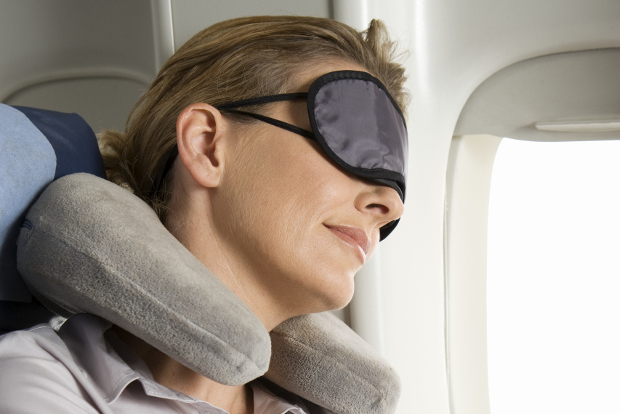 Pack your sleep kit
If you don't have a sleep kit for your next long haul flight, you may want to think about creating one. It's a go-to bag that's small enough to fit into your carry-on or under the seat in front of you and it contains everything you would need to sleep as comfortably as possible on the plane. While your sleep kit should be tailored to your own specific needs, a few universally useful items include a sleep mask, ear plugs, toothbrush and toothpaste.
Find the right seat
Choosing the right seat is easier said than done these days as any extra space comes at a cost. Not to worry, though. There are a few different ways to ensure your economy seat is a good fit, many of which don't cost a thing. If you're a nervous flyer, a spot over the wing feels less turbulence. If you want to cut down on noise, avoid the bulkhead where baby bassinets are generally located.  And if you need to recline, don't choose the row in front of the emergency exits.  
Mind those manners
Last but definitely not least, one of the best ways you can increase your comfort on a long haul flight is by practicing good in-flight etiquette. Be courteous to the person behind you if you need to recline your seat. Don't take off your shoes and put your bare toes on the person's armrest in front of you. Say please and thank you when speaking to the Flight Attendant. And if you find yourself losing patience with someone near you, keep in mind that everyone is in the same boat. Everyone is tired, cramped and edgy. Taking a deep breath and staying positive is the best way to avoid making a long flight even longer.  
Images courtesy of Getty
Other Travel Articles You Might Like...
Request an appointment with a Business Travel expert