16 October 2015
Words by Todd Sturm
You don't have to be a top-tier frequent flyer to take advantage of the thousands of gratifying perks offered by airline frequent flyer programs.  Frequent flyer points can be used for everything from free flights and upgrades to car hire, hotel rooms and even online shopping. The best part is that all of these travel freebies are easily accessible, and elite status isn't always required.
One of the most popular ways to use frequent flyer points is for free flights, so why not take that much-needed business trip or relaxing weekend getaway?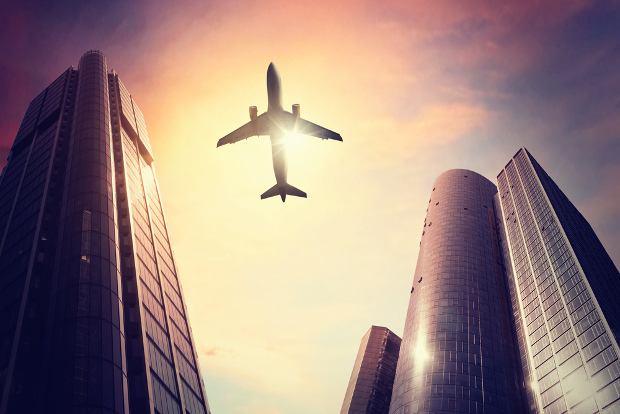 Image: Shutterstock
Qantas redemptions
Qantas frequent flyers can fly between Brisbane and Sydney, or Melbourne and Sydney, for just 8,000 points, plus taxes and fees. Still short of points? Qantas lets you use a points-and-pay option for domestic Classic Award Redemptions. International flights offer points-and-pay with Anyseat Awards only, which attract a higher point redemption. 
Virgin Velocity redemptions
Perfect for those road warriors who fly often, Virgin Australia allows Velocity members to upgrade to its stylish Business Class for as little as 4,900 points when a Flexi Fare has been purchased between such popular business destinations as Sydney, Melbourne and Canberra.
More points are needed for longer flights but for anyone who enjoys the extra comfort and service, a Business Class seat is bound to be the highlight of any trip. And while upgrades may not be available on partner airlines, Velocity members can still use points to make a new international business class booking. Velocity's Gold members can upgrade from their booked cabin to next available cabin type when a Flexi Fare has been purchased and Platinum members can upgrade from any fare type between any cabin.
Virgin Australia partner Etihad offers one of the best Business Class products in the air today.
Points on the ground
Frequent flyer points are just as useful on the ground, and what better way to put them to use than with a free hotel room or car rental? Air New Zealand Airpoints, Virgin Australia Velocity and Qantas Frequent Flyer members can redeem points for hotel stays at thousands of hotels worldwide.
Flyers enrolled in any of these programs also have access to a great selection of car hire companies, and like upgrades for flights, points can even be used to opt up to top European luxury makes such as Audi, BMW and Mercedes. 
Need more frequent flyer information?
Flight Centre Business Travel managers can help you find the best deals and book points-based travel, no matter what frequent flyer program is involved. Visit your nearest Flight Centre or call 1300 797 826 today and see how far your points can take you.
Other Travel Articles You Might Like...