22 June 2015
Words by Neasa MacErlean
Flying is on the increase again, with the total number of air passengers nudging its pre-crisis peaks, according to the Civil Aviation Authority (CAA). But what happens if your plane is delayed? In what circumstances can you claim compensation?
The problem of flight delays is intensifying. A punctuality report published last month by the CAA revealed that on-time performance for all scheduled flights operating from the UK's 10 main airports in 2014 dipped to 79 per cent. That was a one percentage point drop compared with the 2013 figures.
Meanwhile the overall on-time percentage of charter flights dipped four percentage points to a low of 73 per cent, with an average delay of 18 minutes, up from 17 minutes in 2013.
Against that, the news is good for consumers hit by annoying delays. An EU rule – the Denied Boarding Regulation – provides for free refreshments and accommodation in the event of cancellations or delays of two hours or more. That was unambiguously extended to include financial compensation in most instances in a court case in October 2012.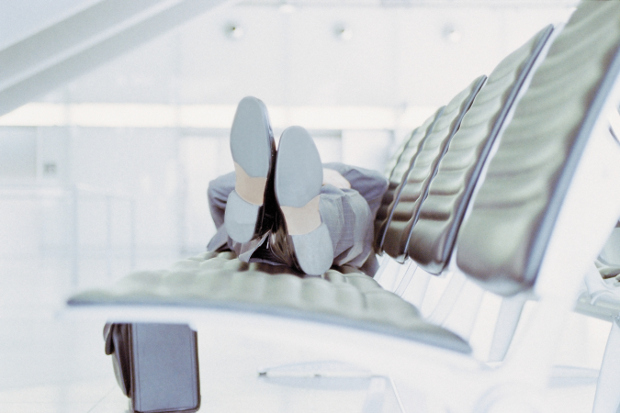 Thankfully, many airlines are now making it easy for passengers to claim – and amounts can range from €125 (around A$170) to €600 per person, depending on the length of delay and distance.
Compensation requests must be made to the airline concerned. If passengers are unsatisfied with the answer they receive, complaints can then be made to the CAA. Around 16,000 grievances were handled by the authority in 2014, and it found in favour of passengers in around 35 per cent of cases.
The airlines on the end of the largest proportion of CAA complaints – calculated as a percentage of their total passenger statistics – are (in descending order) Small Planet Airlines, Vietnam Airlines and Thomas Cook.
However, many people will be surprised at the identity of the airline with the smallest proportion of complaints – Ryanair. The runners-up are easyJet and Lufthansa. British Airways gets about twice as many complaints as Ryanair.
The rules are very specific, however, and do not cover all trips. They cover flights arriving in the EU (which, for this purpose, also includes Iceland, Liechtenstein, Norway and Switzerland) that are operated by EU-based airlines and all flights leaving from an EU airport.
Compensation does not have to be paid if the delay is due to "extraordinary" circumstances. However, Matthew Ford, head of the tour operator liability team at the legal firm BLM, said that the verdict in a Court of Appeal case a year ago – Huzar v Jet2 – has in effect prevented airlines from claiming that technical faults are "extraordinary".
This case, involving a take-off from Malaga that was delayed by 27 hours, and others show that the approach of courts has become "much more consumer-focused", Mr Ford added.
In the medium term, it is possible that these rules could change. The European Commission is examining whether they need to be overhauled as part of its "Air Passenger Rights Revision". It could be under pressure from airlines to reduce the financial compensation.
"The rules were never intended [as first designed] to force airlines to pay compensation," said one insider.
Whatever happens, the Revision is taking its time, partly because it has been bogged down in a sovereignty dispute between Spain and the UK over Gibraltar airport.
Although it accepts that a final resolution is unlikely to come this year, the European Commission hopes that "a new push" happens under the Luxembourg EU presidency that starts on 1 July.
In a statement to The Independent, the commission said: "Passengers and air carriers ought to benefit as soon as possible from a consolidated and consistent legislative framework at EU level on air passenger rights improving the quality of service and providing seamless travel conditions across the EU."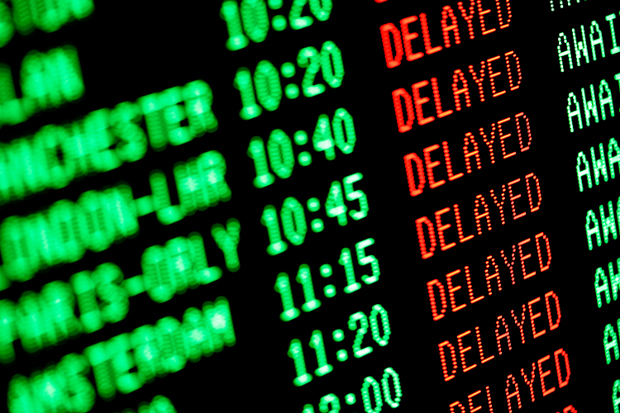 Can airlines continue to afford to pay compensation at these rates, or will they push up prices? Ryanair's 66 per cent profit increase last year and its prediction of another 10 per cent rise this year suggest that the low-cost formula still holds strong. "The model does build in a degree of money to deal with these things," says Mr Ford.
The awful incidents of recent months – such as the Malaysia Airlines disasters and the Germanwings crash – may also mean that airlines quibble at their peril with disgruntled consumers. Commenting on this background, Mr Ford said: "Airlines are probably having to do more to preserve their good reputation."
The Civil Aviation Authority has given two examples of cases it decided:
Passenger won
"An airline cited technical issues with its aircraft and declined to pay compensation to the passenger following a delay of more than three hours on one of its flights. The specific fault was identified as a problem with one of the aircraft's hydraulic pumps. We looked into this and urged the airline to reassess their position. It was our view that such a failure should have been identified in routine maintenance and could not be described as an 'extraordinary circumstance'. The airline agreed and decided that compensation was payable on this delay, as the type of disruption could be considered inherent in the normal operation of an airline."
Passenger lost
"A passenger claimed compensation following a lengthy delay departing from a UK airport. The airline declined to pay arguing that compensation was not due because foggy conditions caused low visibility at the airport which led to air traffic control slot restrictions, hence the delayed departure. We agreed with the airline and informed the passenger that our view was the incident could be described as an extraordinary circumstance and therefore beyond on the airline's control."
This article was written by Neasa MacErlean from The Independent and was legally licensed through the NewsCred publisher network.
Other Travel Articles You Might Like...