27 July 2015
Words by Tara Young
Mark Ferguson, creator and driving force behind Wil Valor Menswear, is finding as his business grows across Australia he has a greater need to pack smarter for his business trips whilst still looking professional and polished.
Here are his top tips for doing exactly that: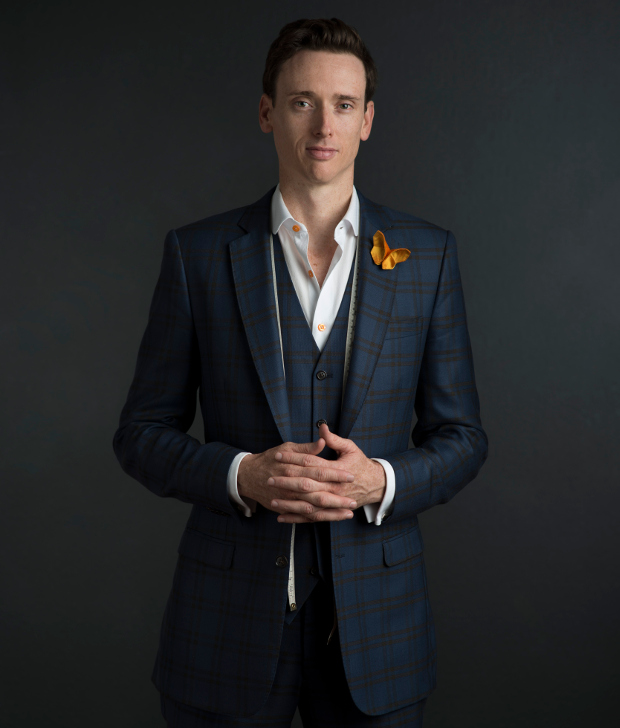 Mark Ferguson ensures space-friendly style when travelling for business
Pack a suit that has a second trouser, in case you spill or someone else spills food/drink on your first pair. This ensures you still have your suit for the remainder of your journey.
Pack a sports jacket. Sports jackets are so versatile, look great with an odd trouser, chino or jean and elevate your dress level with relative ease. Depending on your business, the sports jacket can even replace the suit.
Pack a dress jean. Versatility is the key to packing successfully. The dress jean will look great during the day and evening. Add a sports jacket and you are looking smart.
Pack shirts that are not distinctive. Travel with business shirts that work from day to night and can be worn two days in a row if need be (laundered of course). Plain white shirts work best, but light blues are also a great option.
Pack a white pocket handkerchief. Since ties are fading from general business attire, the pocket handkerchief has become very important. It distinguishes you from other men who don't wear a tie and thus makes you appear a little more polished.
Take one pair of shoes. Bag space is at a premium and having a shoe that will work with a dress jean, chino and suit trouser makes sense. Wearing them on the plane also means more bag space for essentials.
Cover your business shirts, suits and trousers with a dry cleaner's plastic bag. The plastic allows your clothing to arrive with minimal creasing.
As a general rule, staying stylish whilst travelling means keeping it simple. If you aim for classic style, it's easy to pack light and look great. So stay away from trends, pack your best garments and making sure everything is interchangeable. Do this and one small bag will keep you stylish for any occasion.
Other Travel Articles You Might Like...