6 November 2015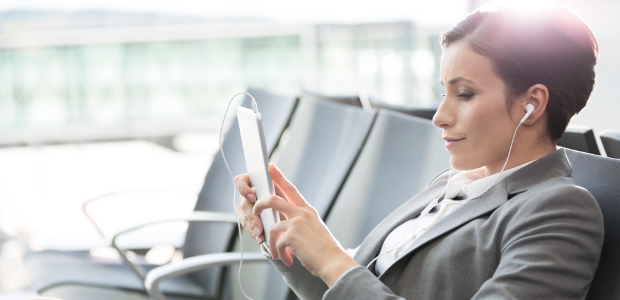 Words by Carlie Tucker
One of the best ways to pass the time when you're travelling for work is with a good movie or two. We're bringing you 12 top business-themed films that promise to entertain while passing the time. Who knows, you might just pick up a few pointers as you go.
Classic
Citizen Kane (1941)
Considered by many to be the greatest film ever made, Citizen Kane follows the life and struggles of Charles Foster Kane in his mission to build an empire. This Orson Welles classic is a fascinating glimpse into the price to be paid for success and whether or not it's worth it. 
Glengarry Glen Ross (1992)
The world of real estate can be cutthroat as this film adaptation of the classic David Mamet play suggests. It tells the story of four salesman who battle it out for the best leads, showing just how desperate things can get when you face the ultimatum of being the best or getting fired. 
Drama
Wall Street (1987)
Directed by Oliver Stone, Wall Street is famous for its gritty depiction of New York's stock exchange in its heyday. It gave us Gordon Gekko and "greed is good" along with a look into just how far people are willing to compromise their morals for money. 
Wolf of Wall Street (2013)
Another fictionalised glimpse into the high stakes world of Wall Street, Martin Scorsese tells the story of real life stockbroker Jordan Belfort as he manipulates unknowing investors to make himself rich. Aside from the classic tale of morals vs success, it's an entertaining take on business cultures in highly successful companies.
Comedy
Office Space (1999)
This office-themed comedy is a cult classic that deals with the mundane details of the daily grind. Follow Peter Gibbons as he comes to terms with the fact that he hates his job, and his subsequent mission to get fired. Sarcastic and dry in all the right ways, it's also a hilarious and highly relatable look into office politics.  
Trading Places (1983)
This 80s comedy classic is a return to Wall Street; this time with a huge dose of humour. Eddie Murphy and Dan Aykroyd are at their best as the former plays a homeless con artist that switches places with a well off commodities broker (Aykroyd). A human experiment of sorts, it's an fun twist on money and power vs morals and relationships.
---
Looking for more travelling entertainment? Entertainment To Go: 5 Series To Binge Watch
And even more? Top Podcasts For Business Travellers
---
Inspirational
Tucker: The Man and His Dream (1988)
Telling the story of Preston Tucker and his dream to build a car, this is a great lesson in what it takes to follow your aspirations. Inspiring in many ways, it proves that nothing comes easy but hard work can be its own reward.
Erin Brokovich (2000)
Based on true events, this one tells the story of a single mother and her war against the energy firm Pacific Gas and Electric Company. The classic Jason and Goliath story, it's all about tenacity, endurance of the human spirit, dedication and working for a cause because you know it's the right thing to do.
Documentary
The Smartest Guys In The Room (2005)
There was hardly a bigger fall from grace than that of Enron in the early 2000s. This doco looks into the company's rise, the corruption and the repercussions of its fall. There are real life business lessons to be learned here, mainly the difference between right and wrong. 
Freakonomics The Movie (2010)
Based on the popular book, Freakonomics, this documentary is an interesting look into human  behaviour. Answering questions about why people act the way they act, think the way they think and do what they do, it uncovers all the different elements of motivation.  
Gen X&Y
The Devil Wears Prada (2006)
Based on the popular book of the same name, this film is great for any new graduate entering the workforce. Watch the fresh faced Andy struggle with the demands of her boss, Miranda Priestly(based on fashion icon Anna Wintour), while coming to terms with what she is willing to sacrifice to get ahead. It's a perfect lesson in juggling the responsibilities of a professional life while staying true to your own aspirations.
The Social Network (2010)
Facebook is now ingrained in daily life and this is a dramatic telling of Mark Zuckerberg's mission to release it to the masses. It's a captivating look into the rise of social media as well as the birth of a new type of entrepreneur: the internet mogul.  It's also a pretty good example of the price of success and toeing the line between right and wrong to get what you want.   
Other Travel Articles You Might Like...
Request an appointment with a Business Travel expert