18 January 2016
Words by Soo Kim
The latest patent filed by Zodiac Aerospace, the French aircraft equipment manufacturer, takes aircraft design to a whole new level - a lower one, that is, with windows replaced by screens along the length of the aircraft displaying live footage captured by cameras placed on the outside of the plane, providing a view of what you might see through windows.
The images could also be streamed from your own personal electronic device, including smartphones, laptops and tablets, by downloading an application.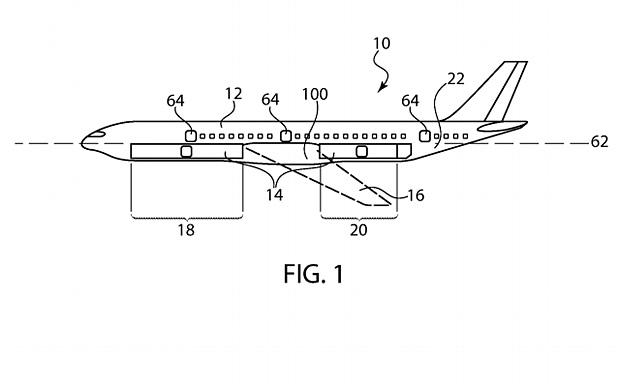 Though it sounds outlandish, the concept is gaining popularity among aviation engineers: developers of forthcoming supersonic jets have already proposed they are built with windowless cabins .
Storage space can be found along a sidewall instead of overhead bins, and in smaller 'cubbies' near the seats for extra storage. Vending machines may also be installed within the walls, providing quick access to in-flight snacks, while meals could be delivered from a lower deck galley or via trolley lifts lowered down a shaft from the main deck of the plane.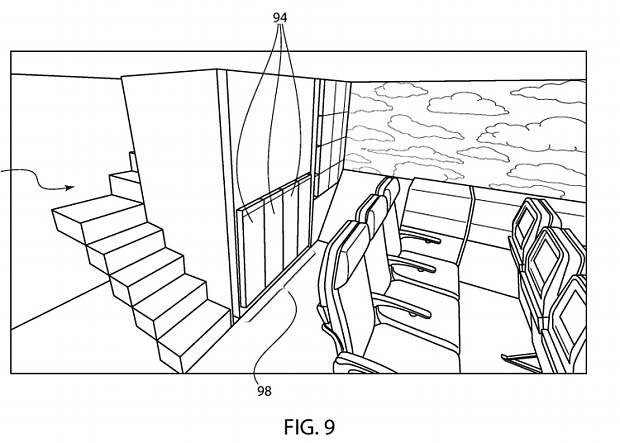 The lower cabin could potentially be a quieter space than the main deck, sealed by a thicker wall made with an "insulation type material" that helps to absorb noise, according to the patent .
With the deck hoped to fit up to around 110 passengers, a staircase at both ends would allow easy transport between decks as well as easier "boarding, de-boarding and enhanced flow in the event of an unplanned evacuation" or emergency.
Various seat configurations have also been proposed, designed around either "high comfort, high density or high flexibility" options, including a metro-style seating option with two side columns of inward-facing seats and a central column of single seats. Other more traditional seating plans feature either a three-, four- or five- abreast configuration of forward-facing seats.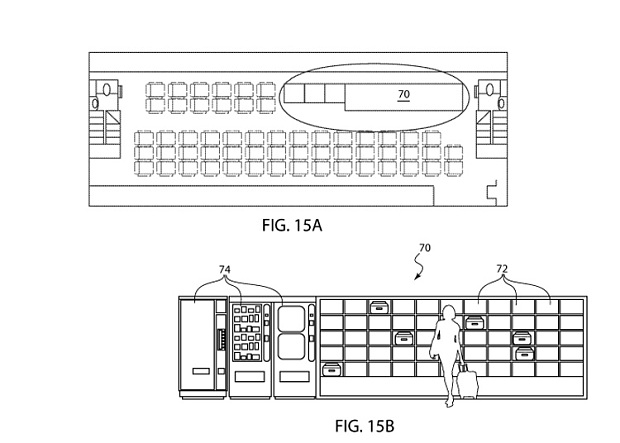 "The general goal is for the passenger experience in the lower deck cabin to be similar to the passenger experience in the upper deck cabin", the patent reads, providing features including wired or wireless internet connection, in-flight entertainment screens, as well as air-conditioning.
While it might be perceived as an economy cabin space, the lower deck could be potentially used as exclusive lounge, bar or other private area for business and first class travellers instead.
The latest aircraft design aims to "enhance the passenger experience" by making better use of the underused cargo area, of which on average only 37 per cent is used these days, according to the patent, due to a greater demand for transporting passengers than for cargo.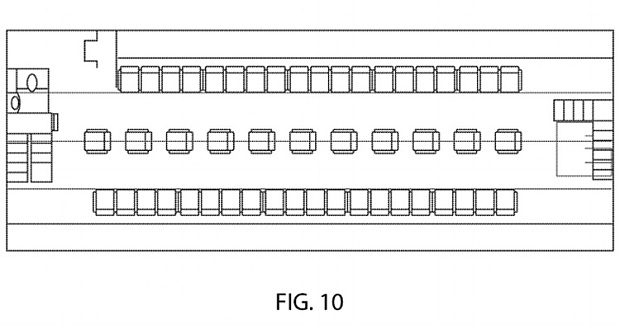 Abu Dhabi carrier Etihad is one airline that has already had significant success in transforming underused storage space into passenger space. On its A380 aircraft, its "better than first class", three-bedroom Residence suite with shower and bedroom is found in such an area.
"This may be because many passengers are limiting their luggage due to increased cost and/or only bringing carry-ons" the patent reads.
The use of a wall storage area instead of overhead storage bins and a more streamlined seating configuration might help to create a more spacious feel, while the elimination of windows helps to reduce the weight of the aircraft.
Zodiac Aerospace's latest patent joins a string of other aircraft innovations that may never take off .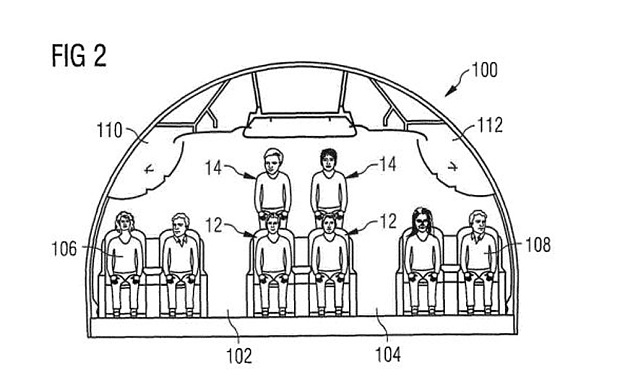 Earlier this year, the company proposed the "economy class cabin hexagon " which could force passengers to make eye contact while sitting opposite one another.
This summer, it also filed a patent for a high-tech in-flight food delivery system could allow passengers to enjoy a "sushi bar carousel" dining style, as well as a proposal for "smart" plane seats with built-in heart rate monitors to help flight attendants spot passengers who are nervous or ill.
Last month, the aircraft manufacturer Airbus filed a patent for a detachable cabin design, inspired by Thunderbird 2, which it says could speed up the boarding process. In the same month, it also proposed an aircraft design which would see passengers stacked on top of one another in a bid to make more efficient use of cabin space. Around a third of Telegraph Travel readers saw promise in the proposals at the time.
This article was written by Soo Kim from The Daily Telegraph and was legally licensed through the NewsCred publisher network.
Other Travel Articles You Might Like...