15 March 2016
Words by Renae Spinks
If your business travel has awakened in you a desire to make the world a better place, fear not – there are many ways, big and small, that you can make a difference. Try incorporating small-scale giving into your travel schedule, or institute work practices to ensure regular donations go to a worthy cause. Here are just some ideas to get you started.
Individual Efforts
Donate your foreign currency
For many years UNICEF has partnered with airlines for its Change for Good program. For example, the envelopes circulated on board Qantas aircraft to collect your spare foreign currency have raised more than $30 million to support UNICEF's global health, child protection and education programs. Similarly Virgin Atlantic's onboard Change for Children appeal, which collects foreign currency on flights, has raised more than $11 million since its inception in 2003.
Donate your frequent flyer points
Virgin Atlantic customers can also donate their Flying Club miles to support Free The Children, which aims to ensure all young people are free to achieve their fullest potential as agents of change. Between 2011 and 2014, almost 17.5 million miles were donated, allowing young people from the UK and the US to undertake volunteer trips to China, India and Ghana.
Meanwhile, airlines such as Qantas and Virgin Australia partner with charities that allow the swapping of points for cash donations on your behalf. And Emirates accepts Skywards Miles, which are then used to sponsor travel for doctors, engineers and other professionals on humanitarian missions around the world.
Donate at the airport
Many airport charitable giving programs have relationships with charities on the ground, who know best how to make a difference. For example, Singapore's Changi Foundation, which supports disadvantaged youth, collects $200,000 a year from donation boxes. Or keep an eye out for the collection globes stationed around Brisbane Airport terminals – proceeds go to a different cause each year. The Sydney Airport Christmas giving Appeal is a six-week fundraising and awareness raising campaign that includes volunteer collections across the airport, among other activities. Last year it raised $287,000 for Ronald McDonald House Charities, which helps sick kids and their families.
Offset your carbon emissions
Qantas supports four carbon offset projects – conserving Tasmania's wilderness; empowering rainforest communities in Papua New Guinea; improving Cambodian air quality; and protecting the Peruvian Amazon. Through the airline's Fly Carbon Neutral program, you can offset your share of emissions using the online carbon offset calculator.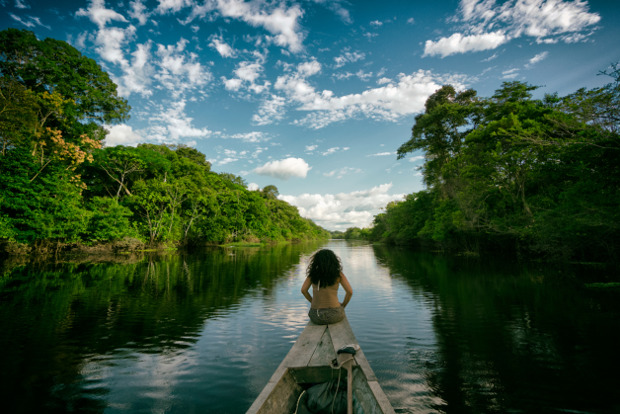 Charity travel apps
There are a growing number of apps that allow you to donate to charity. For example, the Charity Miles app tracks how much you walk, run or ride and donates money to a charity of your choice, courtesy of its sponsors. So make your walk in the park or lunchtime jog count. Or make your business transactions count with the Social Impact app, which shows you nearby social enterprises and green businesses anywhere in the world.
---
Make them matter: Would You Donate Your Frequent Flyer Points To Charity?
Reduce your footprint: The How-Tos Of Eco-Friendly Business Travel
---
Business Backing
If you have a desire to make a difference, why not enlist the help of your workplace? Australian Charities Fund chief executive officer Jenny Geddes says: "Business travellers are exposed to a lot of the inequalities that happen in the world ... and knowing that you can support those organisations from your workplace back in the very privileged environment of Australia is a great feeling."
The organisation advocates for workplace giving, where employees can make small, regular donations through their pre-tax pay. "The money goes straight through to the charity that you're wanting to support. One of the things that charities need is funding that's untied ... If you're giving through your pre-tax payroll, the charity can then use that money for what they know will have the most impact."
Australian Charities Fund offers these considerations when choosing a charity to support:
·         Is the cause the charity works in aligned with your business strategy or values?
·         Does your business have an existing relationship with the charity?
·         Does the charity operate in the same regions/areas as your business?
·         Can the charity communicate the impact of donations one to two times a year?
·         Does the charity have volunteering or other staff engagement opportunities available?
Also bear in mind that tax considerations may differ between Australian and international charities.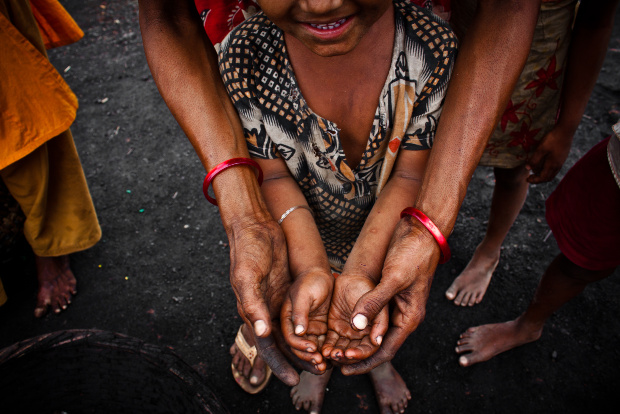 Philanthropy Australia chief executive officer Sarah Davies says that one opportunity for companies operating overseas is to look at how they can support local communities in the places they do business.
 "Any business of a certain size which is active around the world and has a presence in particular countries would benefit from looking at their broader responsibility to the local communities where they operate," Ms Davies says.
"They could have a corporate foundation or some structure or program which contributes funding to causes in those communities."
But she cautioned that businesses needed to do their due diligence when looking for who to support – checking an organisation's governance and that it aligns with their values and mission, as well as investigating any legal and regulatory requirements.
"Wherever you support someone, be it in Australia or elsewhere, think about why you want to give and what you want to achieve with your giving."
* Pictures courtesy of Getty Images
Other Travel Articles You Might Like...