15 August 2016
Words by Renae Spinks
The state-of-the-art Royal International Convention Centre in Brisbane has hosted a wide range of conferences, from supercar launches that had their own car 'catwalk', to fundraisers, Star Trek concerts and the beloved Ekka (aka the Royal Queensland Show). General manager, venue sales and marketing, Jago Coyle knows all about conventions, travelling most months of the year to meet potential clientele or attending conferences himself. Before that, he was director of sales and marketing at the Sofitel group. Here he shares his tips for getting the best out of business travel.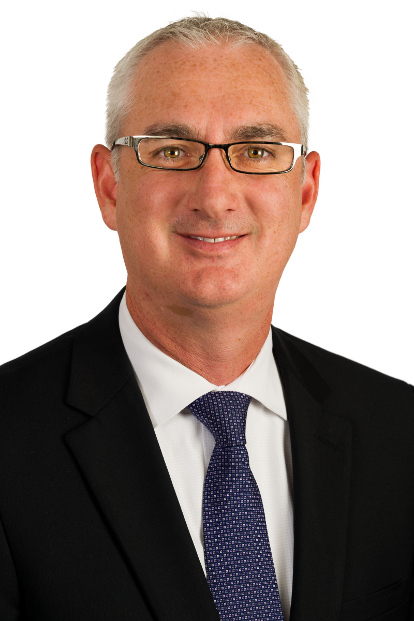 Where do you travel for business?
Mostly it's domestic and mostly it's to see clientele or potential clientele, including professional conference organisers and promoters for things like concerts, as well as attending trade fairs.
What is the best city in the world for business travellers?
That's a difficult one. I've got a bit of a bias, I think. I love the fact that Brisbane is so accessible. It always amazes me. Recently I got back from the UK, and it amazed me that I got off the plane, could get my bags within eight minutes, jump on  the train and be right in the middle of the city within about half an hour of landing. That was incredible. It never ceases to amaze me when I come back to Brisbane how easy everything is.

Picture: Getty Images
That said, I've also lived and worked in London and found that city incredible to do business with, in part because everybody wants to be in London to do business. It's very, very well set up.
What is your favourite overseas airport?
That would be Singapore. I like the way it's set out. I like the fact that there's quite a nice variation of eateries, as well as retail. I find it very easy if you want have a long layover, if you want to freshen up via the airport hotel or even get out and sample a little bit of Singapore. It's easy to get public transport.
I remember the first time I travelled there – every time you go to a new airport, you're a little bit timid about how you're going to find your way about. I just found it really, really simple, and it's probably gotten even more simple.
---
Well said: Talking Business & Travel with Wavelength International
How we can help: Why You Need A Travel Manager
---
What is your essential ingredient for a good business trip?
A very small, very well organised bag. I try to travel with carry-on luggage wherever possible.  With some forward planning you can achieve it. I tend to travel in my suit to cut down on additional clothes, to keep my bag as small and compact as possible. I pack toiletries, a change of underwear, obviously fresh shirts and things like that. I normally only take two ties, which is quite rare for me because I like to wear a different tie every day; two pairs of neutral cufflinks so I don't have to worry about matching with my ties.

Picture: Getty Images
What do you pack for entertainment?
I tend to really rely on the laptop these days and the reason for that is I try and get absolutely the most out of my time while I'm on the trip. I conduct business during the day, I also try and catch up with clients or friends for dinner. I meet clients for breakfast. By the time I've organised my trip, there is very, very little time, apart from what I might spend doing emails, really to do anything else.
Unless I'm at a destination I haven't been before, then I try to extend. Then I normally come with a hit list of things I want to do in that particular destination.
What are your accommodation survival tips?
Book as central to your clientele or your sales trips as possible. And have at least three or four top-quality eateries available there, be that for breakfast or dinner or lunch, that you can invite people to. That makes things easier and more efficient.
What are your jet lag tips?
Exercise, first and foremost, depending on what time you get in. I find it virtually impossible to go to sleep straight away anyway. Hopefully pick a hotel with a gym, or even a pool – if you can do some exercise then go for a swim, that's the apex of trying to get over that jet lag. You'll be physically enough tired to go to sleep, if only for a bit. Obviously that gets rid of a load of toxins and things from sitting still. Try and avoid alcohol on the plane, as well as stimulus the other end. The lovely people in hotels very often leave you things like chocolate plates for your arrival – avoid eating those when you get in.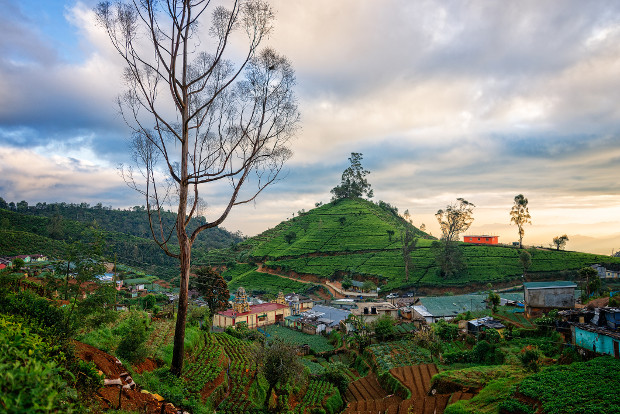 What's your favourite holiday?
It's difficult to narrow it down to one. When I was younger, I spent quite a lot of time in Sri Lanka and found that to be an amazing, diverse country – culture, people, food, everything. I was just blown away by the country, blown away by how friendly the people were. As an individual, that has probably been the most unexpected experience of my life and probably the best. I think it's still fairly undiscovered, as well.
What has been your favourite meal?
I was lucky enough about four years ago to go to (Gordon Ramsay's) maze restaurant in London, which at the time was at the Marriott Grosvenor Square. But every meal has a different focus. If you're going to the food outlets in Singapore, that's incredible in itself.
What kind of passenger are you?
I'm quite quiet and quite self-sustained, and that comes from years and years and years of being in the hospitality industry and trying not to be any trouble to anyone.
Other Travel Articles You Might Like...
Request an appointment with a Business Travel expert