1 February 2016
Words by Carlie Tucker
Business travel is often defined by the stresses that come with flights, hotels, new destinations and hectic schedules, but every once in awhile the universe throws you a little unexpected win. And though these travel bonuses are often small and seemingly insignificant to the untrained traveller, to the professional on the go, they can make a world of difference.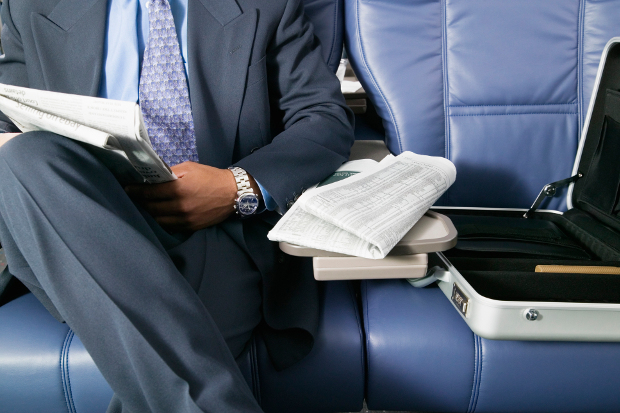 Empty Middle Seat on the Plane
We've all been on that early morning domestic flight, nervously watching the crowd of fellow business travellers quickly filling up the plane. Just when you think you're going to be crammed in your economy seat on a full flight, the last passenger finds their seat.
Low and behold, there is an empty seat in your row. Instead of prepping your armrest war strategy, you and your fellow passenger get the privilege of an empty middle seat! You can breathe easy as you spread yourself out to take full advantage of that little bit of extra space.
Tip:
Increase your chances of sitting next to an empty seat by choosing a row toward the rear of the plane. If you're travelling with a friend, choose both the isle and window seat, leaving the middle seat empty. If you're travelling alone, choose a row in which the window or isle is already taken and take the other empty option, leaving the middle empty. Most people don't want this seat, so other travellers won't take it unless they have no other choice. 
Being Chosen For The Exit Row
With the seemingly shrinking seats of economy class, exit row seats have become a valuable commodity. So valuable, in fact, that airlines are now charging passengers who wish to book them in advance to ensure they get that little bit of extra leg room.
Every once in awhile though, the exit rows don't get booked out prior to the flight. Since these seats have to be filled, check-in staff randomly select passengers prior to boarding. It's completely random (given you meet the age requirements), but if you've ever been called up to see if you would be willing to sit in the exit row, you know what an unexpected delight it is.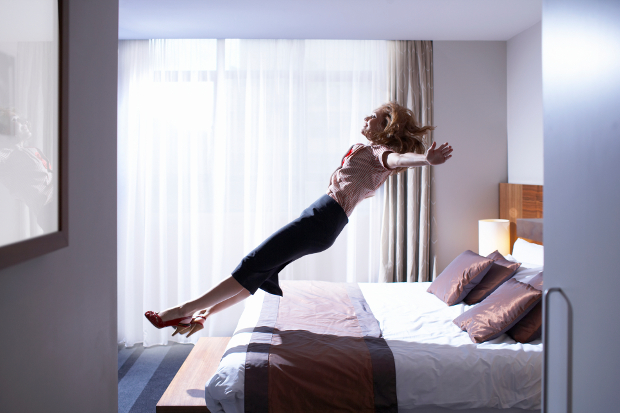 Unexpected Free Upgrades
Every once in awhile, upon check-in either for your flight or at your hotel, you'll hear those two magical words: free upgrade. It is the ultimate travel win for business travellers as it means better conditions for your trip. Whether it's a bump up to business class or a more spacious room, there's hardly a traveller out there that doesn't love the free upgrade.
Tip:
Show your loyalty for the chance at more frequent free upgrades. Airlines and hotels both appreciate repeat customers, so sign up for Frequent Flyer/loyalty programs and use them when you travel. You'll stand out as a loyal customer, which always bodes well if staff are handing out upgrades.  
Extra Frequent Flyer Points
With everything going on when it comes to booking business travel, Frequent Flyer points are usually pretty low on the priority list. Earning a few when you fly is great, but finding out that you've been racking up points with unexpected purchases is even better!
Maybe you grabbed a few when you filled the car with petrol. Or maybe your mobile phone contract entitled you to earning points. Whatever the case may be, finding out you have more points than expected is always a nice surprise.
Tip:
It's easy to boost your point earning potential with FCBT. Not only can your dedicated Travel Manager assist you with any questions surrounding Frequent Flyer programs, they're also able to maximise your point earning potential with exclusive programs like SmartSTAY and SmartDRIVE.
---
Looking for more ways to make business travel easier? De-Stress Business Travel With These Travel Hacks
Or ways to improve your time away from home? Hotel Hacks: 13 Tips To Improve Your Hotel Stay
---
Choosing The Quickest Security Line
There's nothing worse than arriving to the airport a few minutes late to find that you're last in a long, snaking security line. It's painful watching novice travellers fumble through their bags at the last minute, holding up the line as they prepare to walk through the metal detectors only to set it off and have to walk through a second time.
Just when you think there is a very real chance of you missing your final boarding call, you somehow fall into the line of savvy travellers that know how to breeze through security. Before you know it, you're passing through without a hitch, en route to your gate just in time to walk straight onto your flight with the last of your fellow passengers.
Tip:
Prepare yourself to breeze through by having any devices in an easy-to-access pocket of your carry-on. Wear minimal accessories and keep your pockets empty save for the essentials (keys, wallet, etc). Apply for global entry programs if you're an international traveller.   
When it comes to actually choosing which line to go through, watch those in front of you and get an idea of who to avoid getting behind. Skip the middle lines if possible, as most passengers will naturally filter through those. The lines to the left and/or right generally get less traffic and will be quicker.
Free Breakfast Included With Your Room
Sorting out breakfast in the morning can be a real hassle if you're a busy traveller, which is why finding out your hotel has free breakfast options is a welcome surprise. Even if it's a limited continental spread, it will usually contain grab-and-go items like fresh fruit. Perfect if you're eating on the fly, which most corporate travellers are.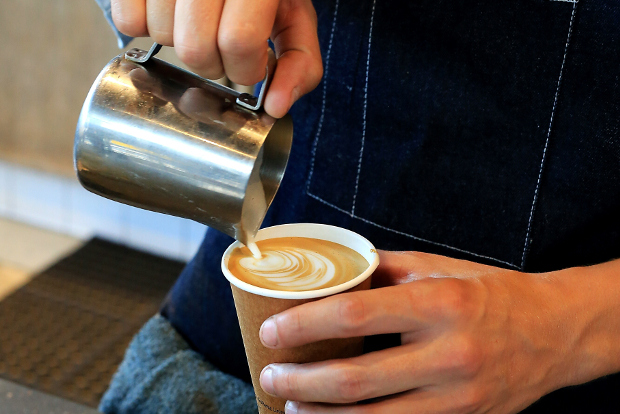 A Really Great Cafe Next To Your Hotel
Speaking of those little things that can cut down on the stress of the morning routine, a great cup of coffee goes a long way in starting the day off on the right foot. This is why finding out your hotel happens to be next to, or within easy walking distance of, a fantastic cafe is one of those little wins most travellers can appreciate. What's better than getting ready, heading downstairs, grabbing a takeaway cup o' joe and heading to the office with minimal effort?
Tip:
If you demand a quality cup to start your day off, there are plenty of apps available that can help you take the guesswork out of finding the right cafe in any city. Beanhunter is a popular choice, which allows you to search nearby coffee shops no matter where you are in the world.  Oh yeah, and it's also free to download.   
Your Checked Luggage Coming Our First On The Carousel
While the smartest approach to checked baggage when travelling for business is to skip it completely, sometimes you just can't help it. There are certainly times when a well-packed carry-on just won't cut it. The decision to check baggage can be a tough one for savvy travellers used to skipping the carousel, but every once in awhile your suffering is eased when you see your bag among the first off the plane.
Unfortunately, there is no sure fire way to ensure your bags always come off the plane first. If you're an elite flyer or a First of Business  Class passenger, chances are your baggage will be first off the plane. Otherwise, it all has to do with how the plane is loaded and unloaded, so count yourself lucky if this ever happens to you.  
Other Travel Articles You Might Like...