18 October 2015
Words by David Koenig
Southwest Airlines is so intent on strengthening its grip over Dallas Love Field that it is paying United Airlines $120 million to control two more gates at the airport near the city.
Southwest disclosed the deal during a hearing on a court fight that will determine whether Delta Air Lines can stay at Love Field.
The hearing gave a rare glimpse into the high-stakes dealings that sometimes happen in the airline business as carriers compete for scarce gates and landing rights.
By subleasing United's gates through 2028, Dallas-based Southwest now controls 18 of the airport's 20 gates. Virgin America has the other two.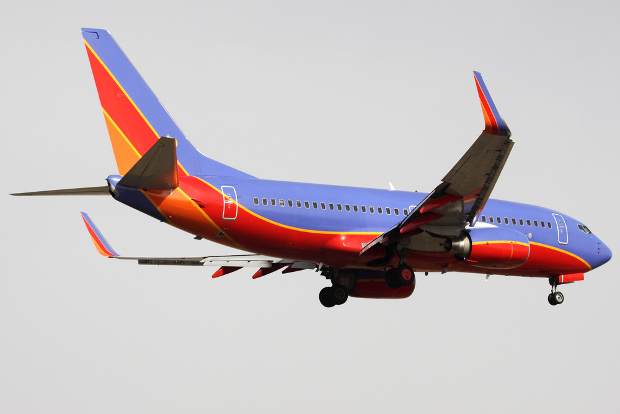 Atlanta-based Delta tried to get the United gates, and Southwest offered them to Delta in exchange for some of Delta's valuable takeoff and landing rights at New York's LaGuardia Airport, according to documents. Delta passed.
Now US District Judge Ed Kinkeade must decide whether Delta can keep running five flights a day at city-owned Love Field using a gate that Southwest controls.
Southwest, which operates 180 daily flights there, says it needs every bit of space it can get, and it wants Delta out as early as this week. Delta also flies to Dallas-Fort Worth International Airport 13 kilometres away.
But Delta likes Love Field's location near some of the most affluent neighbourhoods in Dallas.
The airline's top real estate executive, Holden Shannon, said federal and city guidelines should have barred Southwest from buying gate space. Delta expected to spend about $300,000 per year for each gate, he said — $8.4 million in 2028, compared with Southwest's $120 million.
Judge Kinkeade has predicted that the losing airline will appeal against his ruling.
The judge also expressed surprise at the $120 million price tag for two gates, especially after learning that used jetliners are much cheaper.
So, he asked, "they could have bought eight or 10 planes for what this gate cost?"
Copyright (2015) Associated Press. All rights reserved. This material may not be published, broadcast, rewritten, or redistributed.
This article was written by David Koenig from The Associated Press and was legally licensed through the NewsCred publisher network.
Other Travel Articles You Might Like...
Request an appointment with a Business Travel expert