6 September 2015
Words by Soo Kim
Sweaty armpits while holding a handrail on a crowded train or being the "smelly one on a plane" can be avoided with a new high-performance shirt that will leave you "completely confident" wherever you are, according to its designer.
Made with a lightweight yet durable "all natural high-performance" fabric with no chemical additives, the Libertad is made using advanced wool technology that creates ultra-fine Merino wool which "inhibits the growth of odour-causing bacteria" and is designed to regulate body temperature while absorbing moisture off the body, leaving you sweat- and odour-free for days wherever you are.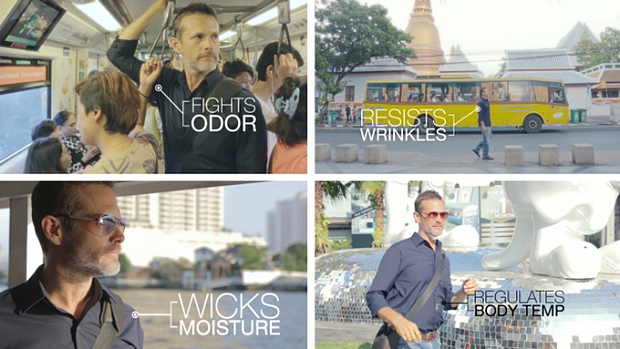 The unique material "efficiently manages moisture" without gathering body odour, while the fibre's natural crimp helps it to recover from any wrinkles and remain crease-free for longer than cotton. Three testers were said to have remained body odour-free after wearing the shirt in a tropical climate for five consecutive days.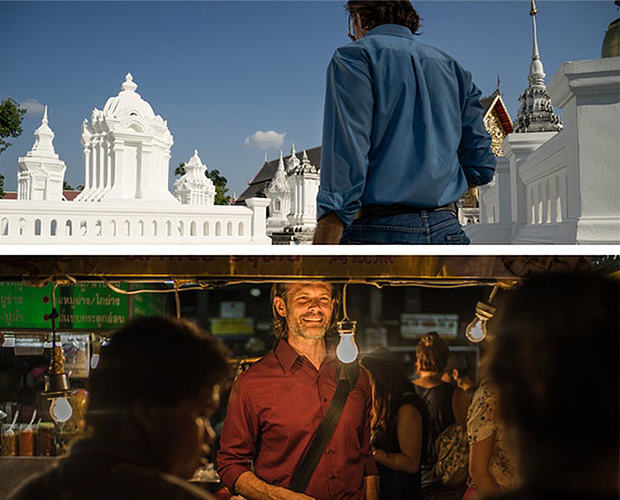 The breathable and machine-washable shirt, launched on the crowd funding website Kickstarter this month, is said to feel soft against the skin and can be worn "comfortably" year-round, thanks to tiny air pockets that help keep you cool when it's hot, and warm when it's cold.
Available as either a regular or tapered fit in several colours and sizes, Libertad is also designed to be stain-resistant, fire-retardant and anti-static while offering UV protection.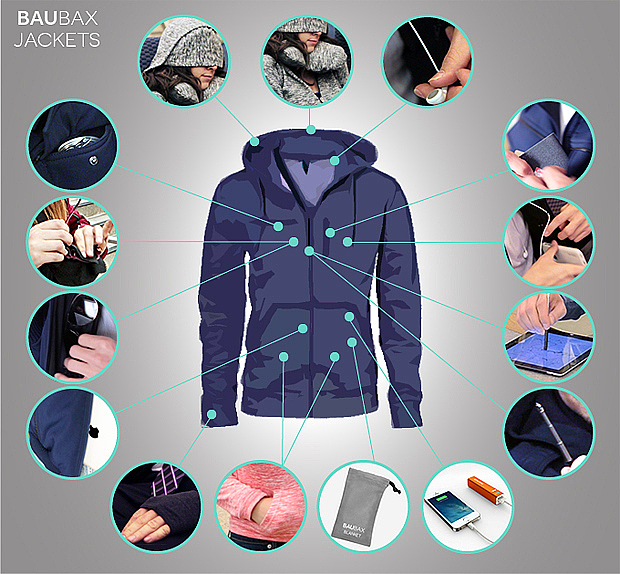 The Libertad is the latest piece of "revolutionary" all-purpose clothing that has been proposed in recent years
Last month, the BauBax, a "Swiss Army knife"–style jacket equipped with enough gadgets for James Bond, claimed to provide everything a traveller might need. Dubbed the "world's best travel jacket", it offers 15 built-in features including a neck pillow, hood, eye mask, gloves, drink holder and multiple compartments that can store full size tablets as well as phones, earphones, portable chargers and a small blanket.
Last year, a multi-pocketed trench for women offered a surprisingly sleek solution to cutting airline baggage fees. Fitted with 18 pockets that can carry all of your travel essentials including two mobile phones, a digital camera, an iPad, a water bottle, keys and passport, the SeV Womens' Trench also has a 'No Bulge' design that is said to help users maintain a slim "figure-flattering" line.
It was also installed with 'Weight Management System' technology designed to evenly balance the weight of the items carried, and a 'Personal Area Network (PAN)' which allows travellers to run earphone wires from their mobile devices through hidden passages in the fabric.
The company also offers a range of travel-friendly coats and vests for men, including the Q.U.E.S.T. Vest for men, which has 42 pockets - the most of all the SeV jackets.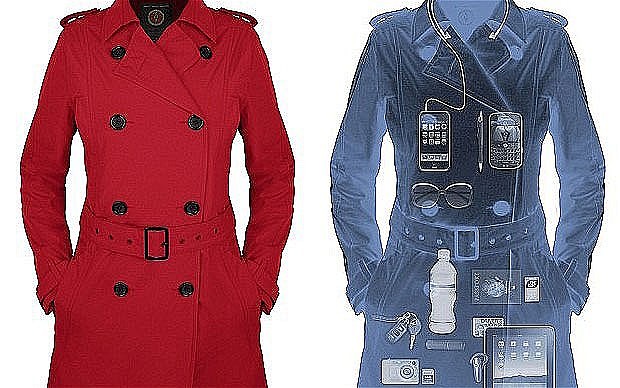 Several celebrities, including Hollywood actors Dustin Hoffman and Matthew McConaughey, as well as the American author Amy Tan, have been spotted wearing the versatile SeV coats.
In 2011, the Rufus Roo - a vest jacket made from lightweight nylon designed simply to carry things - was created by Andrew Gaule, a traveller and full-time business consultant frustrated by rising baggage fees.
"We made them with big armholes, so you can slip them over the top of any coat you're wearing, however bulky," he said at the time.
"Or you can carry them like a shoulder bag. The beauty is that they leave your hands free. People often buy them to use instead of nappy bags, or take to festivals, or wear when they're cycling," he added.
This article was written by Soo Kim from The Daily Telegraph and was legally licensed through the NewsCred publisher network.
Other Travel Articles You Might Like...