30 July 2015
Words by Carlie Tucker
Staying fit on the road can be a challenge, especially if you're looking for something more engaging than the hotel gym. Rather than let your routine fall to the wayside, saddle up and strap on that helmet because these global locales make it easy to get the heart pumping on a morning cycle. Here are the world's most bike friendly cities.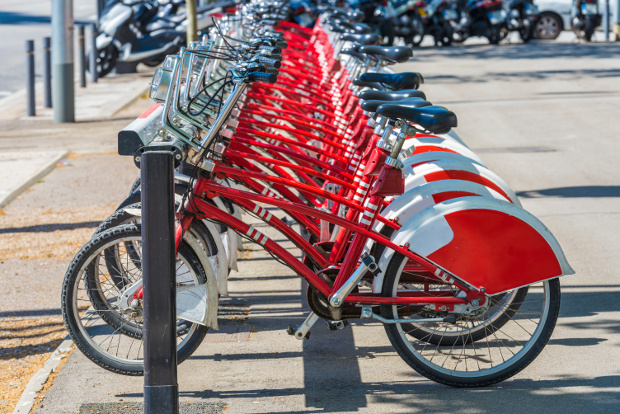 Barcelona
Cyclists are welcomed in Barcelona thanks to a swathe of recent changes designed to encourage locals and visitors to hop on their bikes. Along with more than 180 kilometres of dedicated cycling lanes and one of the most extensive networks of low speed zones in the world, the city offers up conveniently located bike rentals through the city centre with daily rates available. Join a tour or simply saddle up for a solo jaunt.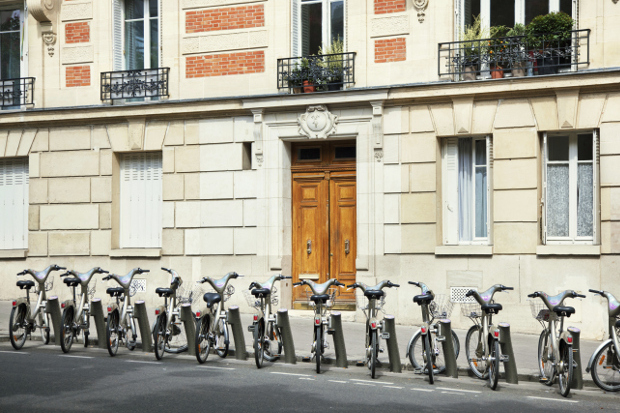 Paris
Paris has surprisingly made huge strides to encourage citizens back on their bikes, which has not gone unnoticed by the cycling community. The Copenhagenize Index* ranked Paris as the 17th most bike friendly city in the world thanks to a number of traffic infrastructure improvements and the continued success of their bike share system. Simply rent a bike for the morning or afternoon and set off to see the city while getting your heart rate up.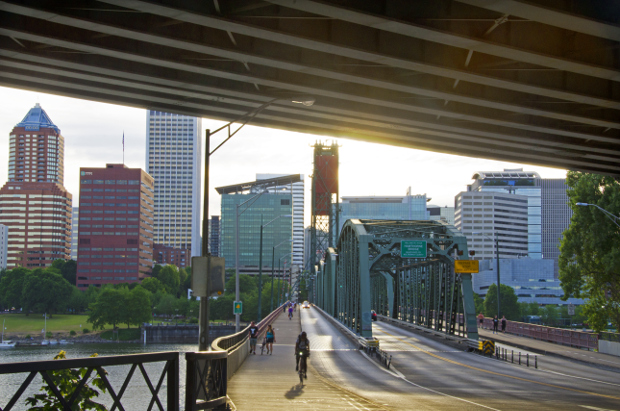 Portland
Portland is known for doing things a bit differently than the rest of the US, which is probably why it has emerged as a leader in the quest to get people cycling. More than 6% of the local population commutes via bicycle, and the city encourages visitors to join in on the fun with city tours available. Bike share self service stations are readily available, while 'Bike Boulevards' and dedicated cycling lanes ensure safe paths. There are also bike-only areas to cycle without dealing with traffic. Keep in mind, riders under the age of 16 are required to wear a helmet.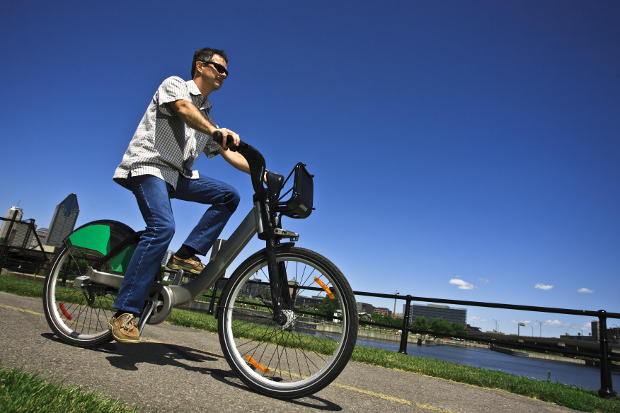 Montreal
Montreal has long been a popular destination for cyclists as the city has incorporated dedicated cycling paths into the city's infrastructure since the 1980s. The love of the bike is still going strong in the city, with Montreal hanging on to a spot on the 2015 Copenhagenize Index thanks, in part, to the more than 643 kilometres of bike paths throughout the area. Visitors can take advantage of the bike share system, Bixi, with stations available in several convenient locations.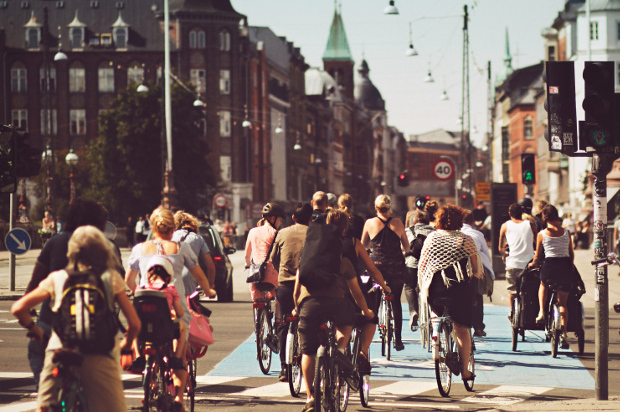 Copenhagen
Consistently counted among the best of the best when it comes to cycling, there are fewer places more bike friendly than Copenhagen. Not only was it ranked number one on the Copenhagenize Index for 2015, but the city is often the global standard when it comes to implementing bike-friendly changes.  From bike-only bridges to designated cycling lanes with separate indicators, cycling is both safe and fun throughout the city. City bikes are available to rent  and come complete with GPS navigation systems.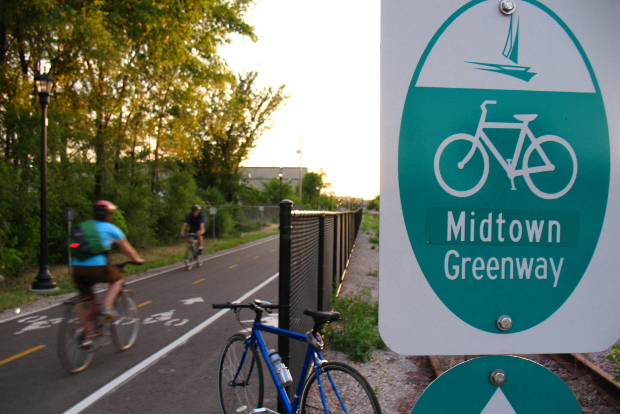 Minneapolis
Minneapolis may seem like an unusual contender for bike-friendly cities, but make no mistake, this Minnesota capital loves their bikes.  The city is so dedicated to the cause that cycling paths are often cleaned before main roads after major snowstorms.  There are more than 189 kilometres of on-street bike lanes and 147 kilometres off-street. Visitors certainly don't have to miss out on the fun, with the Nice Ride bike share system offering minimal daily and monthly rates.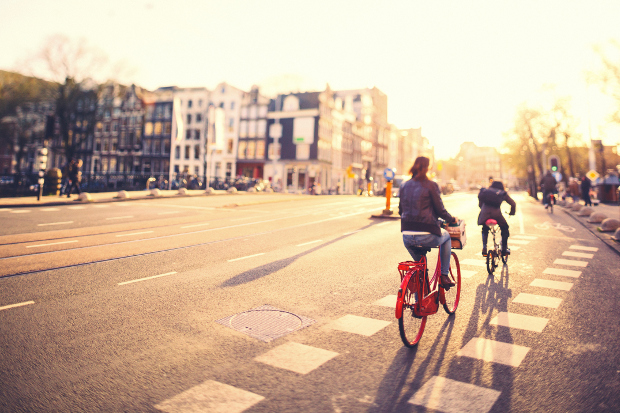 Amsterdam
Amsterdam rivals Copenhagen for the title of the most bike-friendly city in the world, and this year took the number two spot on the Copenhagenize Index.  A compact city centre with plenty of bike zones ensures cyclists are safe and welcome as they peddle along. There are more than 400 kilometres of dedicated bike paths and a bike share system that makes it easy for visitors to take advantage of two wheel transportation. Bikes are also a great way to avoid traffic and expensive parking fees, so you may want to consider cycling to work.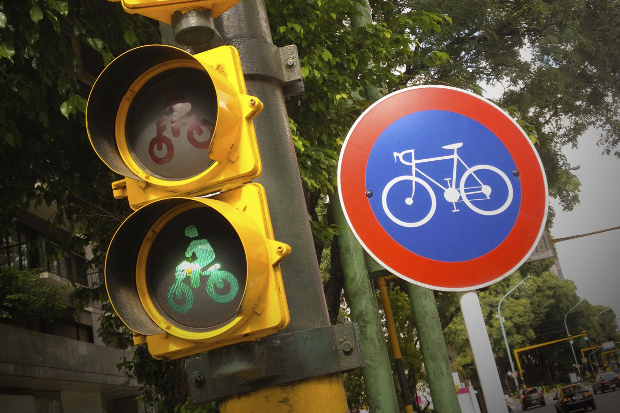 Buenos Aires
Representing South America, Buenos Aires has shocked many cycling fans with its dedication to become a bike-friendly city. In the space of just three years, the city has managed to incorporate more than 140 kilometres of dedicated cycling lanes and an effective bike share system that allows both locals and visitors to enjoy the city on two wheels. With no signs of stopping, it's sure to move up the bike-friendly ranks in coming years.
*The Copenhagenize Index is a list put together by Copenhagenize Design Company who advise cities and governments on how to create a more bike-friendly urban landscape.  
Other Travel Articles You Might Like...