20 May 2015
Words by Ben Stower
Stopovers in Beijing are made simple thanks to China's Transit Visa Exemption Program, which covers both Australian and New Zealand passport holders for a length of 72 hours.
This grants you access, but the real questions start appearing once you step into the city. Where do you stay? What's the best restaurant to take your colleagues out for dinner? Where can you go for a little down time?
If you're making a 24-hour stopover in Beijing for business, we've got you covered.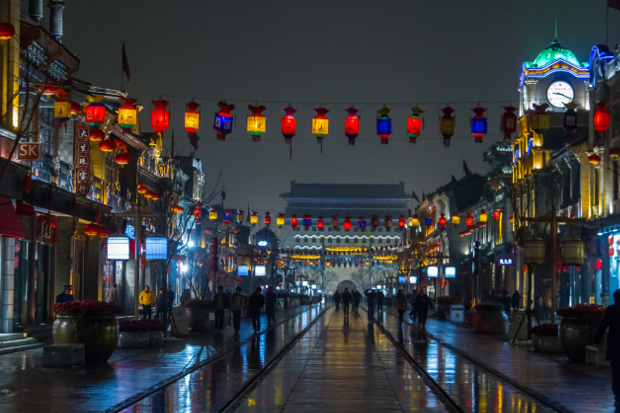 Dining
Breakfast - Wagas
Skip the boardroom and take your clients out to a sit-down breakfast at Wagas. This chain restaurant is recognised for creative twists to traditional breakfast meals and has plenty of comfortable seating options. On the other hand, if you're running late you can always pick up a delicious takeaway breakfast sandwich.
Lunch - Agua
Agua serves up authentic Spanish fare in the Chinese capital city and at lunch time you can enjoy two- and three-course meals for a surprisingly cheap price. The restaurant is quite spacious with plush velvet seating. Apart from the food, Aqua's main draw for business travellers is its relatively quiet atmosphere, which fosters conversation.  
Dinner - Da Dong Roast Duck
This traditional Chinese restaurant has become a popular dining spot for tourists and locals alike. If it's your first time in Beijing, you'll be constantly told to try the Peking duck. Da Dong Roast Duck is one of the best restaurants to order it, so tick off the local delicacy in style. The restaurant can get crowded, but there are private rooms available.
Post-work drinks - Xian
A relatively new kid on the late-night block, Xian has quickly established itself in the upper echelon of drinking establishments. This impressive, three-floored bar comes with live music, an outdoor deck, a pool and foosball room and a well-stocked whiskey bar. Bring your colleagues and clients along for a casual drink or something a little more rowdy if the occasion affords it.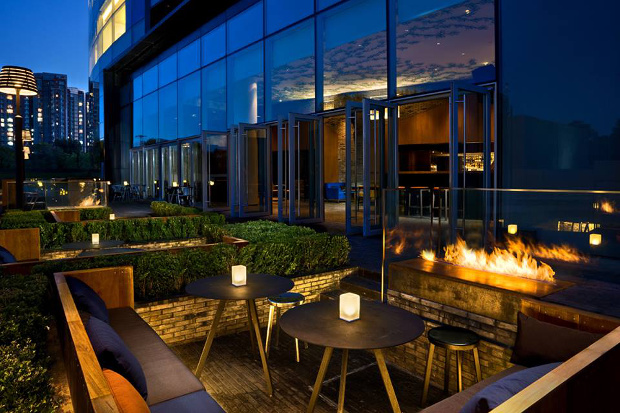 Image: EAST hotel
Sleeping
Luxury - The Peninsula
Positioned minutes from Tiananmen Square and the Forbidden City, The Peninsula is where you stay to impress and feel part of the elite. This luxurious hotel comes with over-the-top extravagance including TVs in the bathroom and a boutique shopping arcade. With its own spa and wellness centre, multiple dining establishments and a catered board room, you won't need to leave.  
Affordable - Pentahotel
Depending on the time of year, a standard room at the Pentahotel can cost you less than $100 a night. Despite the low price, you're still treated to comfortable and spacious rooms, onsite dining and a small boardroom for meetings. It's also centrally located and close to public transport.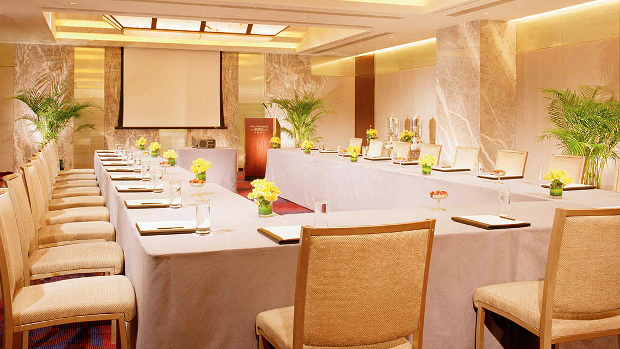 Image: The Peninsula
Downtime
Sightseeing - The Forbidden City
If you have spare time to explore Beijing, you'd be amiss not spending an hour or more in China's world-famous Forbidden City. Covering centuries of Ming and Qing dynasty history, the Forbidden City exudes local culture. Check off the Palace Museum while you're there, which houses collections of artefacts and artwork from China's past.
Nature - Summer Palace
If you need reprieve from the busy city streets, you can find peaceful solitude in the gardens and temples around Beijing's Beihai Park. The various areas in the park imitate scenic spots around China including canals in Hangzhou and gardens in Suzhou. It's surrounded by a tranquil lake and you can walk around the complex or find a quiet spot by the shore.
Something Different - Tai Chi at the Temple of Heaven
The Temple of Heaven is a culturally significant structure, built during the Ming Dynasty in AD 1420. Its fascinating design is alone worth the visit, but on select mornings you can also partake in a local pastime: Tai Chi. This unique style of martial arts boosts control of the Consciousness through slow, flowing movements of the body.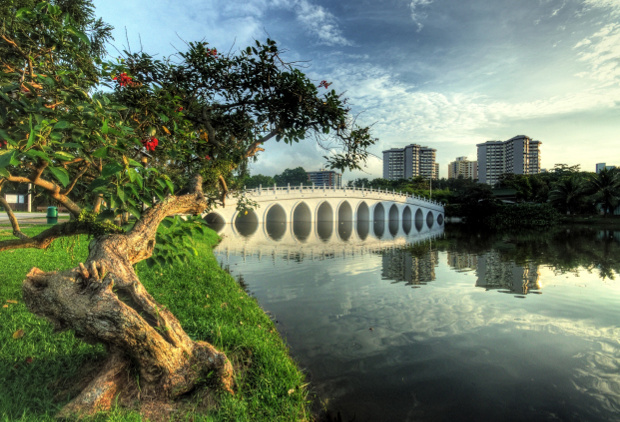 Other Travel Articles You Might Like...