5 September 2016
Words by Carlie Tucker
From World War II to the Berlin Wall, this German capital has gone through substantial 20th century transformations to emerge as one of the world's most dynamic destinations. Applauded by travellers the world round for its refined yet rough around the edges vibe, its undeniable allure falls somewhere between a heady mix of culture and laidback lifestyle that embraces the future with a reverential nod to its defining past.
If you're lucky enough to be in Berlin on business, the city will reward with more to see and do than you could possibly accomplish in a mere 24-hours. A second visit will almost certainly be required, but to get the ball rolling, here's where you should eat, stay and play next time you're in town.  
Where To Eat
Distrikt Coffee is consistently counted as a winner for breakfast by locals. Self-labelled a specialty coffee shop, it serves a top brew along with a full menu of cafe-style breakfast all day. The emphasis is on quality ingredients with warm and friendly service. The buttermilk pancakes with lime syrup, nuts and homemade compote are highly recommended, though regular patrons rave about any of the menu's offerings.
A lunch that's both delicious and quick is a tall brief to fill, but Berlin has you covered. Burgermeister (discreetly positioned under the railway underpass at Schleisestor U-Bahn) is a staple in the city for gourmet burgers. The menu is short and simple, allowing hungry travellers to choose from various burgers (a tofu option is included for vegetarians) with a side of fries or chili-cheese fries.
Berlin's fine dining scene is thriving, with more than a few Michelin-starred chefs setting up shop in the city. You'll have your pick of international fare, but it's definitely worth considering a venue that specialises in Bavarian cuisine for something more authentic. Lutter & Wegner is something of an institution, serving traditional dishes since 1811. Choose from German delights such as Wiener schnitzel and sauerbraten (roast beef), or opt for the schnitzel. Rumour has it, it's the best in the city. Plus, with one of Berlin's best wine lists, a top drop with your meal is assured.   
---
Looking for more stopover guides?
Stopover Guide: 24-Hours In London
Stopover Guide: 24-Hours In Paris
---

Image courtesy of swissotel.com
Where To Stay
Comfortable accommodation at a price to suit all budgets is readily available in Berlin, but if you seek comfort, style and service, the Swissotel Berlin is a reliable choice. It's situated in the heart of West Berlin near the central business district as well as public transport. It also provides easy access to many of the city's top sightseeing opportunities.
Thoroughly modern with 316 rooms and suites, guests can choose from four configurations. This includes the Classic, Premier and Swiss Advantage rooms or a Junior Suite. There are standard comfort features across all layouts, though, to ensure a good stay. This includes large windows with views over Berlin's cityscape, modern furnishings, WiFi access, large work desks and an in-room coffee machine. Beyond the room, additional services and facilities are available for further convenience. This includes a business centre, fitness suite, safe deposit boxes, transportation services (airport transfers) and a dedicated Swissotel Kids Room.
The Swissotel Berlin also happens to participate in FCBT's exclusive SmartSTAY program, providing FCBT with value extras when booked through your Travel Manager. This includes complimentary WiFi access, late checkout to 4pm and a room upgrade  on check-in (if available).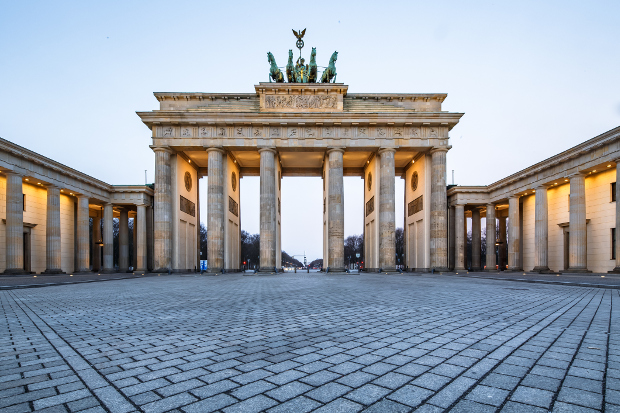 Where To Play
From museums to memorials, landmarks to scenic vantage points, Berlin's sightseeing opportunities are rewardingly varied and plentiful. So plentiful, in fact, that you'll likely struggle to fit in absolutely everything you want in a single visit. Nevertheless, there are a few spots that simply can't be missed no matter how limited your time may be.
One such site is the Berlin Wall. Famously demolished from November 1989, there are still remnants of the wall standing as a reminder of the East and West Berlin divide. One particularly arresting display is at the East Side Gallery where a one-mile stretch of the wall preserves the paintings made on the eastern side when the wall was torn down. Checkpoint Charlie is also worth a visit as the border-control-point-turned-tourist-centre features comprehensive displays that tell the wall's history.
If you're looking for something a bit different, Berlin happens to be one of the best cities in the world for cycling. And, as such, there are a number of cycling tours available that allow you to see the city's best sights with knowledgeable guides on hand to show you the way while providing commentary. Taking in Reichstag, the green spaces of Tiergarten, the majesty of Brandenburg Tor and the Holocaust Memorial. It's the perfect option for travellers pressed for time! 
Other Travel Articles You Might Like...
Request an appointment with a Business Travel expert