9 June 2016
Words by Ben Stower
San Francisco is California's New York. The commercial and financial centre of Northern California has become one of America's hottest cities for millennial business professionals working in the startup industry.
Having already birthed multi-billion-dollar ride-share company, Uber, San Francisco's inner-city areas are attracting as many, if not more, innovative minds as nearby high-tech giant Silicon Valley.
Along with numerous networking opportunities, San Fran provides a diverse food scene and excellent sightseeing. If you're ever in the city, this guide has your accommodation, dining and entertainment sorted.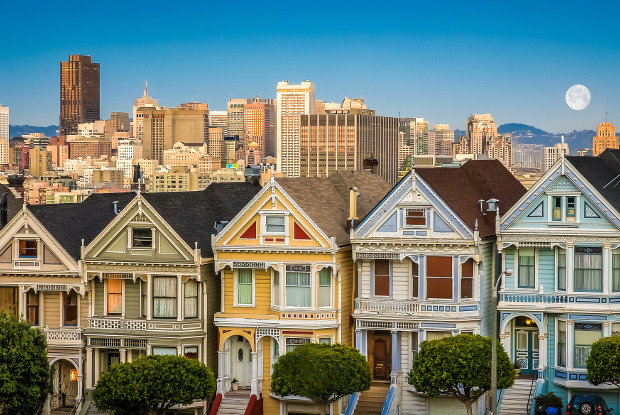 Image: Getty
Dining
Breakfast - Dottie's True Blue Cafe
Although Dottie's might have made its fame as a brunch hotspot (the restaurant featured on Food Network's Diner's, Drive-Ins and Dives), its 7.30am opening time and 6th Street locale make it an excellent spot for some American morning fare.
Movie star photos, exposed brick walls and dark wood finishing give Dottie's a relaxed atmosphere, but the food is the clear highlight. House specialties such as The Alabama Summer and Dottie's Famous Pancakes are popular, but there's also mixed fruit and oatmeal for lighter options.
Lunch - Tadich Grill
The City by the Bay is no slouch when it comes to seafood, and one of the best institutions is undoubtedly Tadich Grill, California's oldest restaurant.
Opened in 1849, Tadich's current chef chooses the freshest produce every morning, plating up delicious meals of sea bass, shrimp scampi, swordfish steak, pan-fried sand dabs and more from both ocean and paddock.
Expect to pay a little more than usual, but if you're looking for a quintessential San Francisco establishment and a memorable meal, this is the place.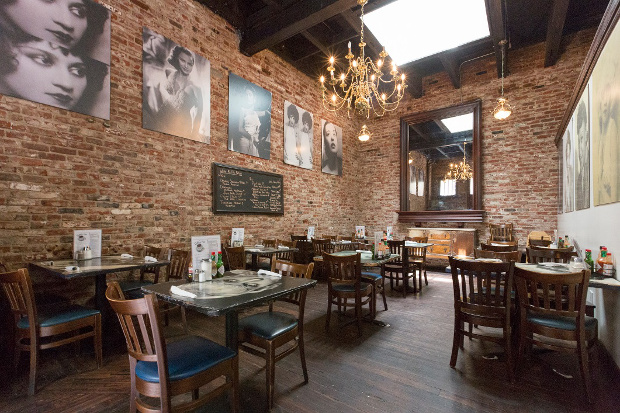 Image: Dottie's True Blue Cafe
Dinner - Southpaw BBQ
Southern barbeque, cold pints of house-brewed beer and more than 100 whiskeys – if we've just listed your desert island wish list, you need to eat at Southpaw BBQ.
Co-owners Zack, Elizabeth and Ben provide that warm Southern hospitality to complement pulled pork and beef brisket meat plates, Duroc ribs, pulled goat, chicken wings, collard greens, mac & cheese and more Southern comfort food.
Wash it all down with one of Southpaw's home brews or specialty whiskey cocktails. There are also whiskey flights for the "working-class" folks, and if you try 40 you get to keep a bottle of your favourite.
After-work drinks - Rickhouse
Most bars in San Francisco, including Rickhouse, close at 2am, which should help take the edge off the following morning. Slightly south of the Financial District, this popular speakeasy is often filled with Google employees.
Primarily a cocktail bar, you'll want to try the house specialities: gin-based La Bonne Vie and whiskey-based Rye Maple Fizz. Local beers and California wines are also available. The intimate space fills up quickly, so arrive early and get acquainted with the diverse menu.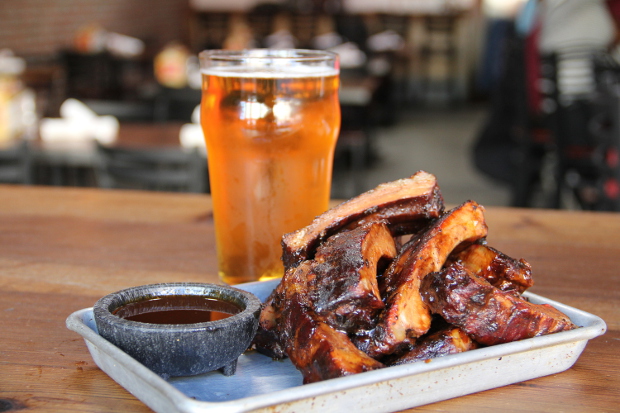 Image: Southpaw BBQ
---
More stopover city guides
Stopover Guide: 24 Hours In Seattle
Stopover Guide: 24 Hours In Dallas
---
Sleeping
Luxury - The St Regis San Francisco
From the contemporary Superior Room with downtown views, to the opulent Presidential Suite with media room, private office and limestone bathroom, The St Regis exudes style. However, we recommend the Executive Premier Room with a TV in the bathroom and a spacious work area with large writing desk.
Elsewhere in the hotel you can find the Remede Spa, an indoor infinity pool, butler service and the popular Vitrine restaurant. There are 16 onsite meeting rooms and the Bentley house fleet provides complimentary private chauffeuring around the city.
Affordable - Chancellor Hotel
The Chancellor Hotel on Union Street is a brilliant find for budget-conscious travellers. If you book with plenty of time in advance, you won't need to sacrifice location or comfort for a room at about US$120 per night.
That room in question is a Deluxe Queen Room with ironing amenities, LCD television, free HBO, sitting chairs and table. The hotel also includes a pillow menu, complimentary fitness centre membership, onsite restaurant-bar with happy hour and access to the Clipper Ship Room for meetings.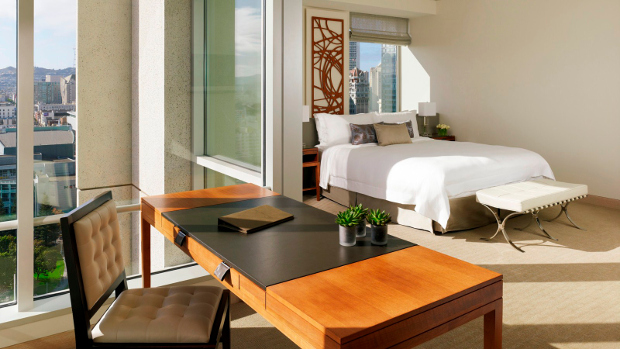 Image: The St Regis San Francisco
Downtime
Sightseeing - Alcatraz Island
It's still possible to visit Alcatraz even if you're working during the day, thanks to night tours departing the harbour at 5.55pm and 6.30pm. One of the most fascinating aspects of San Francisco, Alcatraz once held violent criminals less than one mile from the city.
These days you can explore the dilapidated prison while learning about the notorious breakouts and attacks that occurred inside.
Nature - Fisherman's Wharf
Head down to Pier 39 at Fisherman's Wharf for one of the city's more unusual sights: an entire colony of sea lions sleeping, barking, snuggling and swimming on and around the wooden docks.
It's possible to spend close to an hour marvelling these creatures – some so big they better resemble dugongs – as they interact with each other in what has become their natural habitat.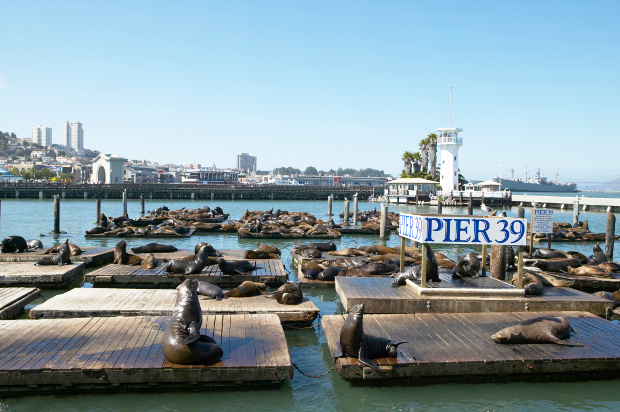 Image: Getty
Something different - Haight-Ashbury
The Haight-Ashbury neighbourhood can't decide on a persona, but anyone who has walked its streets wouldn't want it any other way.
Rock 'n' roll, hipster, vegan, gothic, hippie and numerous other cultures all somehow intermingle to create an enthralling collection of shops, restaurants and landmarks, including the Grateful Dead House where the band once lived and partied.
Other Travel Articles You Might Like...