13 October 2015
Words by Danny Venzin
Shanghai is a popular destination for both business and pleasure and you won't find a more cosmopolitan city on the Chinese mainland. Here are some ideas for squeezing plenty of excitement out of 24 hours in China's financial hub.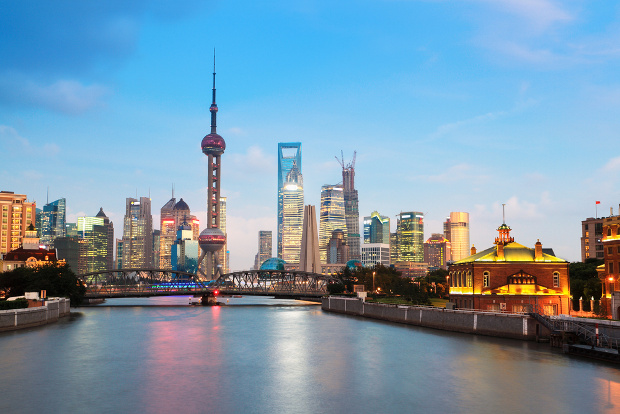 Where To Eat
Even in the early hours of the morning, a tasty meal can be found on just about every street corner in Shanghai. Don't leave without trying local favourites such as steamed dongbei parcels or the classic xiaolongbao dumplings.
Breakfast
Chinese food isn't renowned for healthy breakfasts, so start off a busy day a more nutritious way with a meal at Win House. The pick of the American-style menu is the daily oatmeal full of healthy fruit and nuts, but the smoked salmon is hard to go past, too.
With various locations around the city, Wagas is just as good a pick, especially if you arrive before 11am on weekdays when everything is half price. Earn some health points with a detox juice and make sure to try a carrot and zucchini muffin.
Lunch
Refuel with some tasty dumplings. Fu Chun has long been a local favourite for lunch, where you can wrap your lips around six unforgettable xiaolongbao for around $A1.
Wontons are another old-time local snack and Shenxing is where to find some of the best. The bargain pork and chive wontons are the signature item, but for a more upmarket variety, head to Molokai and try the shrimp wontons.
Dinner
Chinese typically aren't as big drinkers as their Western counterparts but they more than make up for it at the dinner table. The local fare, also known as 'Hu cuisine', is generally sweeter than what you'll find in the north, and sweet and sour is a typical Shanghai flavour.
Local canteens and noodle stores are ubiquitous but for something memorable, head riverside to The Bund and seek out Shen. Start with a cocktail or two at this seventh-floor bar while enjoying the river views and some bar snacks.
If the menu doesn't sustain you at Shen, head nearby to Hakkasan for some modern Chinese incarnations, such as crispy duck with pomelo and pork belly pancakes. Just across the Huangpu River, another mouth-watering option is Gui Hua Lou. Its sweet and sour prawns are a must.
Where To Stay
With both of Shanghai's airports at opposite ends of the city, location is often the most important factor when deciding where to stay. At the premium end of the market, Swissotel Grand Shanghai and Langham Xintiandi are in the upscale central district, on the Hongqiao Airport side of town.
Swissotel Grand Shanghai is just a few steps from the famous West Nanjing Road and boasts contemporary-designed rooms and an extensive set of facilities. Langham Xintiandi is as comfortable but a little more classic, having been established in 1865. Many of its rooms offer panoramic views of the historic Shikumen buildings.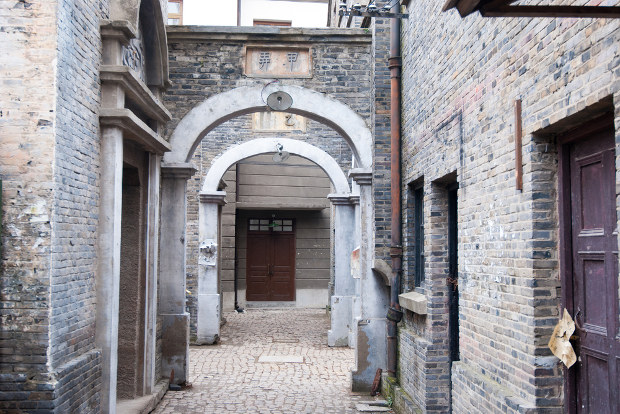 Closer to Pudong Airport, you'll find the find Fairmont Peace Hotel. Very much a landmark, as well as a place to rest a weary head, this Art Deco masterpiece is located right by the Huangpu River in Shanghai's business district. 
If you don't have the budget to splash out on the Fairmont Peace Hotel, a more affordable business alternative is the Eaton Hotel. Located on the other side of the Huangpu, it is the closest to Pudong Airport of these options and has great transport links, with Pudong Avenue metro station only a few steps from the hotel. 
Where To Play
A good way to get your bearings is to explore The Bund, the waterfront area of Shanghai. The most iconic part of the city, it's where Western-style architecture mixes with an increasing number of modern high-rises. One you might want to ascend is Shanghai's TV tower, The Oriental Pearl Tower. For a fee you can be whizzed to the observation deck for a day-topping city view.
For something more cultural, head to the centrally located Shanghai Museum or the Shanghai Jewish Refugee Museum. Another option is the quirky Shanghai Propaganda Poster Art Centre, especially handy if you are staying close to Pudong Airport or near the Free-Trade Zone.
Shanghai's nightlife is as fast-paced as you'll find in China and the city comes especially alive on weekends. During the week you won't find much action in the early morning hours but if a party is going on, it's likely to be held in the Old French Concession.
Worth a wander at all times of day, stop by Uptown Records on Yongfu Road in the Old French Concession to pick up some local music and drink boutique beers – ironically, a Coopers is cheaper here than in Australia. If you're in the mood to dance, head to nearby Shelter, Shanghai's hippest dance music venue.
Note: If you only have time for a stopover en route to elsewhere, it's worth knowing that Australian passport holders are granted a visa-free stay of up to 72 hours when transiting through Shanghai Pudong or Hongqiao Airport.
* Photos courtesy of Shutterstock
Other Travel Articles You Might Like...
Request an appointment with a Business Travel expert