24 August 2015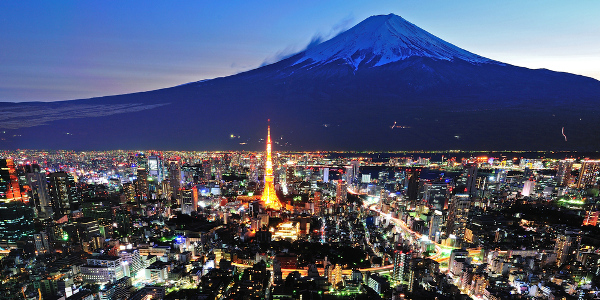 Words by Carlie Tucker
See our updated Stopover Guide to Tokyo here.
When it comes to Australian business travel destinations, Asia consistently tops the list. Ripe with big business opportunities, many large corporations are setting up shop in locations such as Tokyo. It may be home to incredible innovation, but Japan's capital city hasn't lost sight of its traditions.
Ultra modern meets rich heritage to create a dynamic destination that thrills those that take a little time to uncover its treasures. Even if you have just 24-hours to spare, here's how to take full advantage of a free day in Tokyo.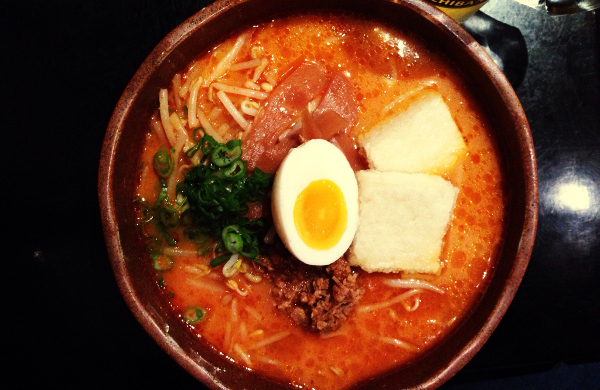 Where To Eat
The city is no stranger to fine food. What's better is that prices run the gamut ensuring a top bite no matter what your budget may be. From the finest sashimi to gyoza on the go, here are a few tips for eating in Tokyo. 
Breakfast:
Pancakes are a popular trend throughout Tokyo, making it easy to indulge in the fluffy, syrupy goodness no matter what time of day. Slappy Cakes in Shinjuku offers up a mix of savoury and sweet flapjacks, or concoct your own creation choosing from buttermilk, whole-grain or peanut butter batter.
There's something to be said for a traditional Japanese breakfast, though. It's certainly an eating experience not to miss. The Hilton's Marble Lounge is popular choice for breakfast goers, with an award-winning buffet offering up both eastern and western dishes until 10:30am (11am on the weekends).
Lunch:
From animal cafes to French bakeries, you'll be spoilt for choice when it comes to finding a memorable lunch spot in the city. A staple of the Tokyo dining scene, though, is Namiki Yabu Soba. Located in Asakkusa directly across from the popular Senso-ji temple, it draws hordes of hungry sightseers in for hot or cold bowls of these popular buckwheat noodles. The food is still as traditional as the day it opened its doors in 1913 with many other touches offering an authentic Japanese ambience.
Dinner: 
There are any number of fine dining restaurants to spend your dinner dollars. Kyubey is one of the finest sushi dens in the city, and Fu-Unji serves up a mean bowl of ramen, but, if you want a taste of local culture, you can't pass up the opportunity to stand next to salarymen at the izakaya of Ebisu.
These tiny kitchens/bars line the streets of this trendy neighbourhood, serving up a lengthy list of drinks as well as grilled meat and veggies, sashimi and other casual foods. Perhaps the greatest feature of these informal dining spots? Dinner and drinks won't break the bank. 
---
Find out how to get there. Qantas Expands Brisbane To Tokyo Route
Even the airports are innovative. The Airport Where You Can Spring To The Boarding Gates
---

Image courtesy of imperialhotel.co.jp
Where To Stay
When staying in the city, be prepared to spend to get a quality hotel. Of course, there are plenty to choose from, but when it comes to a business-friendly stay these three choices won't let you down.
The Hyatt Regency Tokyo may be 5-stars, but room prices are fairly reasonable for the city. Spacious rooms and top amenities are a given, but what really sets it apart are the sweep of business services available to corporate guests. This includes a secretarial service, high-speed internet in every room and a dedicated Business Centre at your disposal.
Speaking of 5-star stays, the Imperial Hotel Tokyo is a landmark in the city. It has been hosting royalty, celebrities and international business travellers for more than 120 years with an emphasis on personalised service. This includes an entire floor, known as the Executive Services Floor, dedicated to business. There are five rental conference rooms, two complimentary-use meeting spaces and multiple work stations equipped with computers.   
The Prince Park Tower is located within close proximity to key business areas, yet sits at the heart of a sprawling inner city park, offering a welcomed green space. There is no shortage of guest facilities available on-site with spa and fitness centres, banquet rooms and a premium club floor. There is even a business service centre that provides access to everything from mobile phone rentals to interpreter and translation arrangements.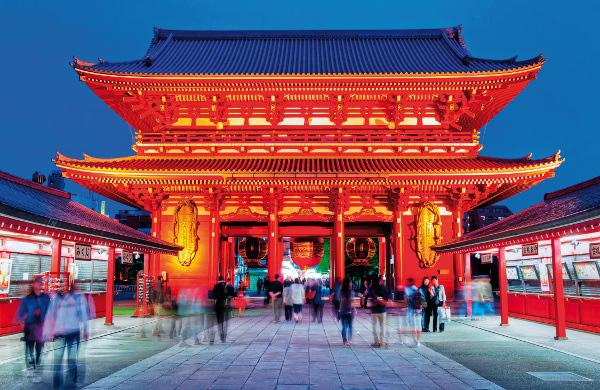 What To Do
Tokyo is an interesting mix of technology, pop culture, traditional temples, serene gardens and everything in between. With so much to see and do, it might be worth easing into your day of leisure with a trip to the Shinjuku Goyen National Garden. It is widely regarded as one of the most beautiful parks  in the city and offers a bit of respite from the hustle and bustle of the busy streets, particularly in Spring when the cherry blossoms paint the trees pink.  It is just a short walk from Shinjuku Station.
Another popular spot for sightseers is the Senso-ji Temple. This ancient Buddhist temple is located in Asakusa, directly across from Namiki Yabu Soba (see above). It is known for its colourful facade and traditional pagoda architecture. Visitors are welcome to explore the interior shrines of this beautiful temple followed up with a stroll through the Nakamise (shopping street) for Japanese souvenirs.
No matter how you decide to spend you day, it's best capped off in true Japanese style: late night karaoke! As popular as ever, karaoke bars are a great way to experience the city with friends. Whether you're after a private room, such as those found at Karaoke Kan (made famous by Lost in Translation), or you'd like to serenade a few strangers on a public singing stage (Smash Hits and Jan Ken Pon), you will have no trouble finding the right venue to warm up those vocal chords. If you're not much of a singer, not to worry. Down a little liquid courage and jump right in. It's all about the fun! 
Bonus tip:
Jet lagged business travellers that are wide awake before the sun comes up should head down to the Tsukiji Fish Market. It's the largest in the world and renowned for its live tuna auctions. 
Other Travel Articles You Might Like...