7 August 2017
Perth is home to some of the best backdrops for sundowners, renowned surf spots and expansive green parklands.  While it may be the world's most remote capital city and thousands of kilometres from any other notable Australian settlement, the locals most certainly have not been living under any rocks.  When it comes to the arts, the city of sun (they are lucky enough to get an average of 8 sunny hours on any given day) has a thriving scene.  Whether you enjoy wandering down laneways full of thought-provoking street art or immersing yourself in the ancient culture of the Nyoongar people; strolling various impressive galleries, or taking in a show, Perth will certainly satisfy. 
So if you find yourself with downtime between meetings or in need of a quiet break from a high energy colleague, we have a few distractions for you.  After reading on, you may even find yourself flying your better half over for a lovers weekend on the end of your next business trip.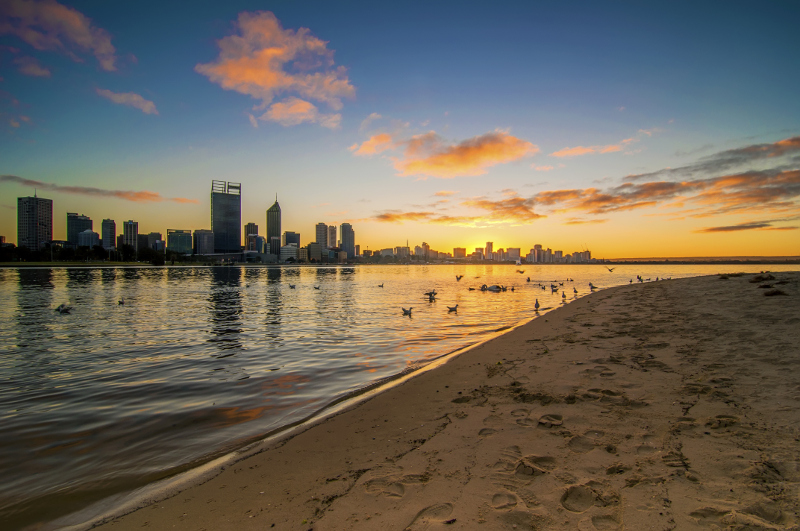 Sun setting over the coastal city of Perth
Perth Cultural Centre
Situated in the centre of Perth, the Cultural Centre encompasses several institutions spread across a central precinct.  These comprise of the Western Australian Museum, the Art Gallery of Western Australia, the Perth Institute of Contemporary Art and the State Theatre Centre among others. The quaint duel stage Blue Room Theatre is another popular facility, offering intimate performances in what was once a science laboratory. 
There is also a fresh water artificial wetlands area here, along with an urban orchard growing fruit, vegetables and herbs.
Art Gallery Of Western Australia - one of the features inside, houses more than 15,000 works of art, including Aboriginal works, European paintings, design and craft items, statues, sculptures and an array of changing exhibitions.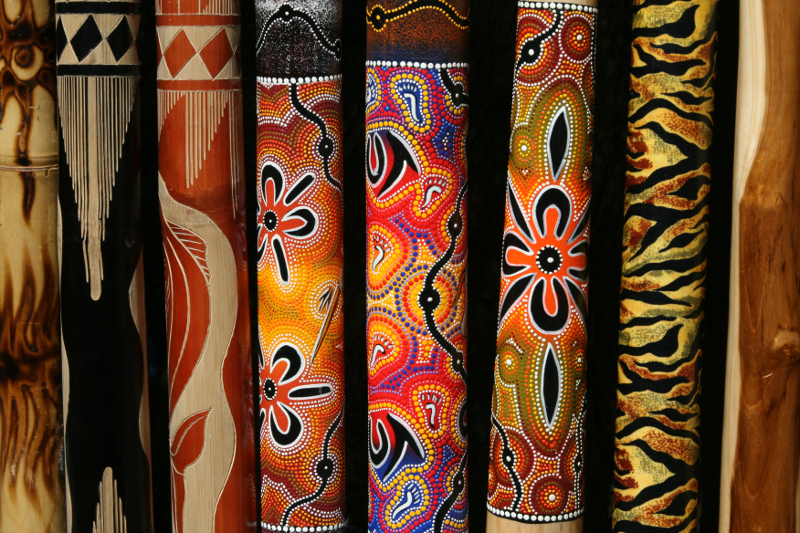 Aboriginal Art dates back over 30,000 years and originally was expressed through body painting, rock carvings & ground designs
Public Art Walk
While Melbourne is famous for its public art, there's plenty of it on display in Perth as well. From sculptures to mosaics to statues and more, the city of Perth has several officially sanctioned art walks allowing visitors the chance to discover more of the city's heritage, artistic side and unique atmosphere. From exploring the CBD to colonial-themed works to murals and architecture, there's something to interest everyone.
His Majesty's Theatre
One of Perth's most iconic venues, His Majesty's Theatre was built in 1904 during the reign of King Edward VII, this 1240-seat theatre is an excellent example of Edwardian architecture and is understood to be one of only two still functioning theatres of the era in the world. Extensively refurbished in the late 1970s and 1980s, His Majesty's Theatre is one of the premier venues in Perth for shows, plays and performances.
Maritime And Shipwreck Galleries
As the first part of Australia to be visited by Europeans, Western Australia features a long maritime tradition – and plenty of shipwrecks off its coasts. The most famous of these is the Dutch East India Company vessel Batavia, wrecked off Western Australia's coast following a mutiny in 1629; relics from the ship and many others can be seen in the Western Australian Museum's Shipwreck Galleries in Fremantle. Also in the same city is the state's Maritime Museum, featuring complete ships including an Oberon-class submarine, the America's Cup-winning vessel Australia II and a range of other oceangoing craft important to the state's history.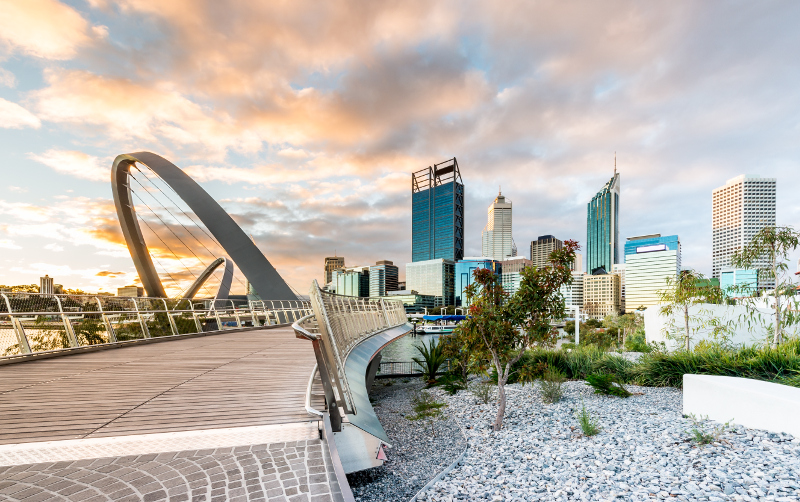 Elizabeth Quay is a modern & diverse mixed-use development in the CBD
The Perth Mint
One of the top attractions in Perth, the Perth Mint is dedicated to all things gold. Covering everything from the history of the state's gold rush to the process of smelting and refining gold, the Mint offers something for the whole family; including the chance to touch an actual gold bar. It is still a functioning mint today, manufacturing coins and gold jewellery
Art And Craft Markets
Perth's outdoor focussed lifestyle lends itself well to markets, with a large range across the Perth and Fremantle area selling everything from seafood to fresh produce to gourmet food and the works of local artists. Fashion, arts, crafts and souvenirs can easily be found at the area's markets, with unique items from local artists among the selection.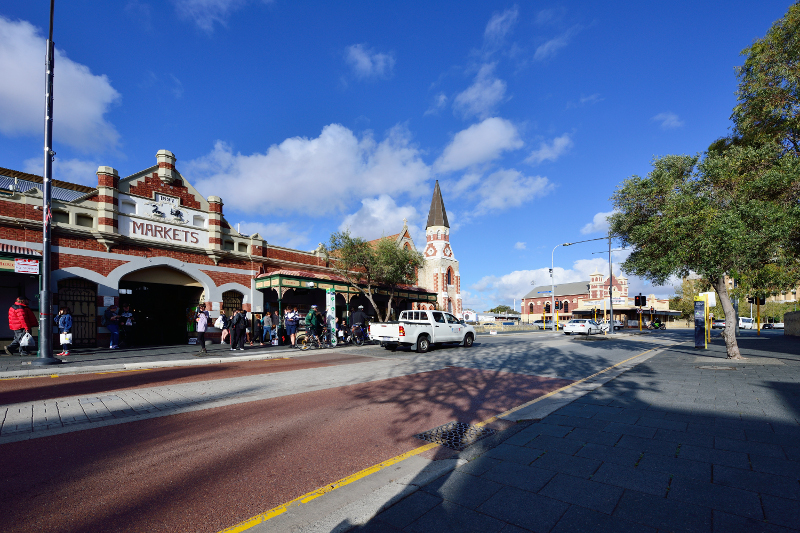 Inside the Freemantle Market is a hustle & bustle dating to 1897 - vendors sell food, local produce, clothes & handicrafts.
Other Travel Articles You Might Like...