18 September 2015
Words by Carlie Tucker
Suffering through long delays at the airport is a thing of the past! Forget slumping into a seat at your gate, straining to hear the local news on the communal TV. Mobile devices, along with revolutionising just about every aspect of travel, have put all the entertainment we could possibly want or need right in the palm of our hands. The days of scouring the newsagent shelves for acceptable reading material have been replaced by swiping through the app store in search of just the right game to pass the time.
We're taking the guess work out of searching. We've compiled a healthy list of games for 2015 that will keep you entertained no matter how long your layover.
Asphalt 8 (free)
If you have a need for speed, this racing game will hook you in. You'll take the controls of a racing car, navigating courses at high speeds with tilt controls and two buttons on the sides of your screen for nitro boosts and brakes. With plenty of variety when it comes to content and colourful graphics, this one is a winner for racing fans.
Angry Birds 2 (free)
Better than ever, Angry Birds 2 has improved on the original concept in many ways. The game is still the same – flinging your birdie buds into bad piggie obstacles – but now you get to choose your bird. There are also multiple level stages, power-ups and improved graphics to enhance your playing experience. 
Beat Sneak Bandit ($3.79)
Those with musical inclinations will appreciate this infectious game. The aim is simple. Guide your bandit through a series of obstacles in Duke Clockface's mansion to collect the world's clocks without getting caught. Be careful though; it must be done in time with the beat of the background music by tapping your screen.  
---
Looking for more entertainment options? Top Podcasts For Business Travellers
And more? E-Reader vs Books: Which Is Better For Business Travel?
---
Crossy Road (free)
Classic gamers will love this app reincarnation of Frogger. It's a runner-style game with no levels. Instead you'll have to collect coins as you cross roads, dodging cars, trucks and trains. Tap the screen to jump forward and swipe to move left and right. Just don't take too long to move or an eagle will swoop in to carry you away. The graphics are delightfully retro and game play is simple, making it extremely addictive. 
Her Story ($6.49)
If you consider yourself a bit of a detective, this addictive game will enthral you with its interactive storytelling. You're tasked with listening to a woman's story about her missing husband as you analyse clues to find out what really happened. The narrative is well constructed and it offers something a little bit different, making it easy to get sucked in.
Frisbee Forever 2 (free)
Fans of the original Frisbee Forever will be pleasantly surprised by this new release. It promised to be better than ever and so far has not disappointed. The aim of the game is still the same: fling your Frisbee and guide it through a number of obstacles to collect stars. The controls are perfectly responsive and the graphics are improved.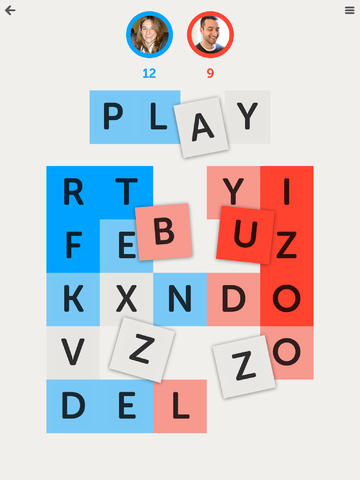 Letterpress (free)
Word lovers will appreciate this unique game. Create words from a board of letters; however, you'll be competing against an opponent. As you play your used tiles will turn light and dark blue. Your opponent's will turn light and dark red. Steal light coloured tiles from your opponent to gain their points. The design is simple but it's easy to get wrapped up in the competition. 
SpellTower ($2.49)
Another one for those that prefer word puzzle games, this beautifully designed game tasks you with creating words from a board of letters. As you spell your words, the used tiles disappear with new letters falling into place. The board is constantly changing, adding a new level of challenge. There are different playing modes, including a multi-player option, which only enhances the fun.  
Other Travel Articles You Might Like...