25 May 2017
Travelling for work can be challenging at the best of times. Between meetings, jet lag and navigating a new city, it isn't always easy to work productively. Knowing where to find a quiet, warm or welcoming space can make all the difference, particularly when you're in a hurry to get that project done. Here's a roundup of places you can knuckle down, wherever you are in the world.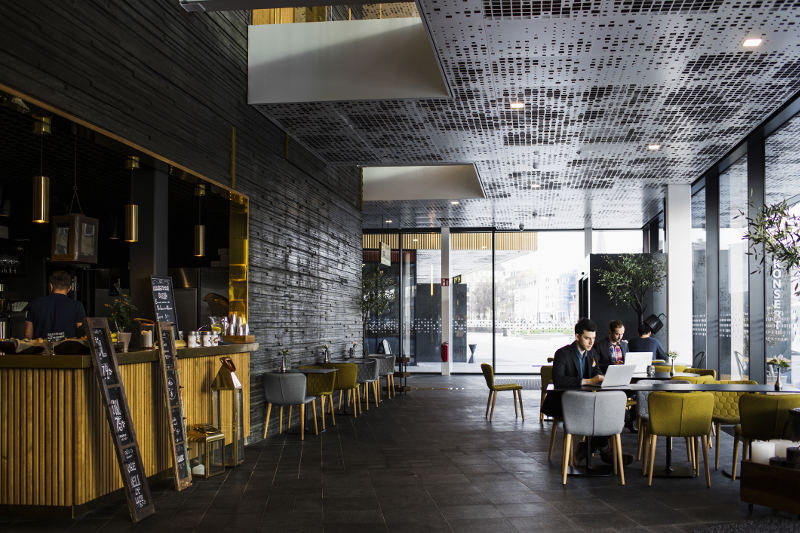 Cafes
If you're craving caffeine and human interaction, there is bound to be a decent coffee joint nearby. Do a quick search to find the best rated cafes, or give a shout out on your social media for recommendations. Cafes work well if you have meetings scheduled for during the day too, when your colleague or client can come to you. Be sure to ask at the counter if they have WIFI and check if they're happy for you to sit at a table down the back for a few hours, as some, particularly busy cafes have a no standing rule of sorts for people working at tables for long periods of time.
Libraries
Public libraries are, in general, grossly undervalued to anyone aside from uni students and the occasional tourist. They're an untapped resource for business travellers though, with free WIFI, clean, mostly light and airy workspaces and importantly, peace and quiet. If you need to get some work done without the distractions of passing coffee dates and cafe chatter, seek out the local library and hole up in a corner somewhere. If you tend to take a lot of calls however, this might not be the best place to perch for the day.
Gyms
Don't write this one off just yet, we're not suggesting you do a conference call from the treadmill. Some big chain gyms around the world have cafes and breakout areas attached to them. There may even be one in your hotel. This can be a great place to get stuck into some work, and when you're feeling a slump in productivity, you're in the right place to fit in a quick workout!
Co-working spaces
These are popping up everywhere. Before you jump on the plane from your home city, do some research on co-working spaces where you're headed. Many will offer a one day pass for a small fee, and some even offer a free trial if you register ahead. Co-working spaces are not all made equal, so be sure to check out what sort of businesses  each one specialises in, as some are geared toward corporates, with multiple meeting rooms and excellent facilities, whereas others are smaller, more intimate for creative types.
Cinema lobbies
If you really don't know where to go, and need somewhere that's  inside out of the cold fast, Google the location of the local cinema. Sure they might be noisy during school holidays, but generally on weekdays cinemas are quiet, with plenty of space to sit down, at a table or on a lounge of some sort. They're also handy if you have meetings in the city and don't want to buy a coffee to sit in a cafe for an hour or two.
Quiet bars
While these may be more difficult to track down, they can be surprisingly ideal for when you're trying to tick things off your list after a meeting or before a client dinner. Bars are often open in the afternoon but rarely packed and noisy, so you can have a tipple and get the creative juices flowing. Often bars, especially in hotels, serve coffee and other non-alcoholic drinks if you prefer too.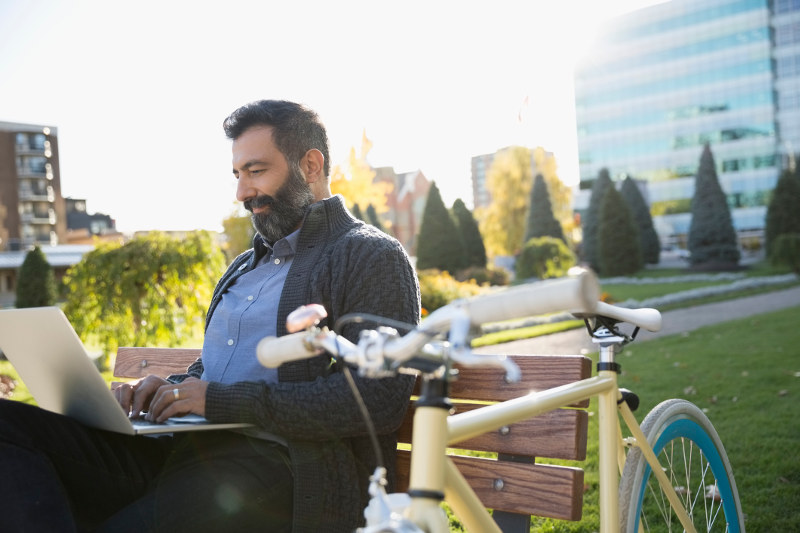 Parks
Nothing breeds creativity better than a dose of fresh air, and every city has at least one decent park. When the weather is fine, pull up a park bench in the shade and hot spot from your phone, or get some peace and quiet offline to tick things off your list. The park is also a great place to do phone meetings and get your steps up at the same time.
Other Travel Articles You Might Like...