12 June 2017
Steer clear of the inflight entertainment next time you fly and give your eyes a rest from the screen. You needn't spend the hours staring out the window or contemplating a meditation, here are our favourite print publications providing entertaining insight, in-depth analysis and information on intriguing new developments across the business, political and art words right around the globe.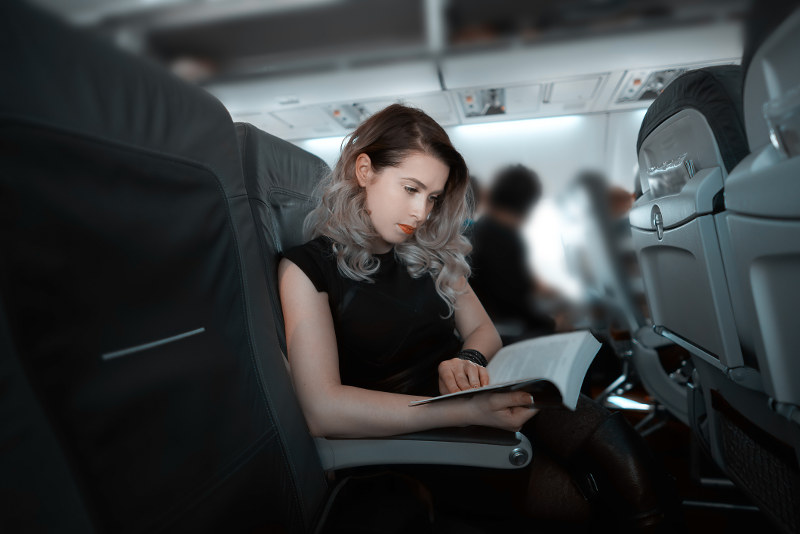 Monocle Magazine
A briefing on everything from international politics and business, to architecture, design and culture, Monocle is a weighty magazine that will have you invested from the start and occupied for hours. With everything from snippet reports on different regions of the world to in depth essays and Q&A's with people you'd never heard of but are so glad you now know their opinions, it's insightful, informative and a great conversation starter.
The 4-Hour series by Tim Ferriss
There's the 4-Hour Workweek, the 4-Hour Body, the 4-Hour Chef and more. Tim Ferriss has produced three New York Times bestsellers and appeared in numerous lists of Most Innovative People, Names You Need to Know and the like, and for good reason. His 4-hour series questions traditional methods of work, productivity and diet. If you're looking for a push to escape the rat race, increase your salary or switch industries, pick up a copy or two.
National Geographic
The ultimate wanderlust inducing read, the National Geographic magazine is the world leader in geography, cartography and exploration. You'll read about everything from why science says it's good for kids to lie, through to fixing Uganda's water problem and a photo essay on the world's most breathtaking drone photos. In other words, you'll be transported so far that only a bumpy landing will snap you back to reality.
The Atlantic
Based out of the US East Coast, The Atlantic magazine includes sharp reportage on national and international politics and business, as well as robust features on culture, technology and lifestyle topics. Personal essays sit alongside sharp news pieces to provide readers a well-rounded report and leave you questioning your own opinions.
The Economist
For a read that will provoke ideas, challenge your beliefs and give incredibly sound insight into some of the world's most harrowing issues, The Economist is surprisingly easy to digest. If you're looking to  up your knowledge of certain international affairs, or find politically provocative dinner conversation starters, this is the publication to digest on a flight.
Travel Ideas
If travel inspiration is what you need to get through that business flight, pick up a copy of Flight Centre's very own advertising free travel magazine. Each issue of Travel Ideas covers a different destination or theme, from North America to the South Pacific, Cruising to Ski. Read up and start planning your next trip of the recreational variety.
New York Times
This daily paper is one of, if not the most famous in the world, for good reason. With a spattering of excellent opinion pieces, hard news and regular columns, it's the sort of read that will have you asking questions, and making lists of more books and articles you need to track down once the plane lands.
Elon Musk: Tesla, SpaceX, and the Quest for a Fantastic Future BY Ashlee Vance
If motivation is lacking, this book might help to kick start your drive. Veteran technology journalist Ashlee Vance provides an insight into the audacious entrepreneur, including insight from Musk himself, as well as his family and friends, having interviewed close to 300 people to write the book. The story traces his journey from a rough upbringing in South Africa to founding some of the world's most influential companies. 
Other Travel Articles You Might Like...