9 March 2015
Words by Carlie Tucker
As technology seeps into every aspect of our lives, more and more passengers are basing their travel choices on whether or not they can plug in. As such, air travel providers continually strive to be at the forefront of advances not only on the ground but in the air as well. From increasingly sophisticated in-flight entertainment systems to WiFi in the skies, airlines are winning customers with their selection of in-flight tech perks.
So who does it best? Here's a list of the carriers that go above and beyond with technology to keep you comfortable and connected as you fly.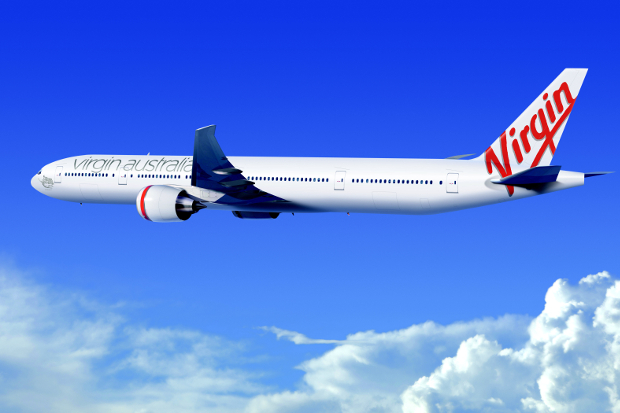 Virgin Australia:
Virgin has gained a reputation for making strides when it comes to in-flight technology, continually integrating the most recent trends into the passenger experience. Like many airlines, guests can now enjoy gate to gate entertainment across all of their cabins, but Virgin has taken entertainment to another level with the introduction of their new wireless entertainment system.
Available on select Boeing 737-800 and Embraer 190 flights, you can download the Virgin entertainment app on your smart phone, tablet or laptop, allowing you to stream hours of entertainment through your own personal devices. It is the first of its kind in the Asia Pacific region and provides access a range of the latest movies, TV and music completely for free.
Qantas:
Speaking of gate to gate entertainment, Qantas also offers passengers entertainment from the moment you sit down to the moment you arrive at your gate. The Australian carrier has taken things a step further with their exclusive Q Streaming service available on refreshed B717 aircraft, which offers more than 350 hours of movies, TV and music. What's better is that each seat comes complete with an iPad from which to enjoy this service.
In addition to the exclusive in-flight entertainment, Qantas has upped its game in terms of staying connected while you fly. Available on all A380, B747-400 and A330-300 aircraft, you are be able to send and receive text messages, make in-flight telephone calls and seat-to-seat calls through the flight telecommunication service. First, Business and Premium Economy seats also have access to a personal PC power outlet across select aircraft.
Emirates:
Known as the ICE entertainment system, Emirates' in-flight technology focuses on three categories: information, communication and entertainment. Along with live sports and news broadcasts while you fly, you can check your flight progress via on-board cameras that provide multiple vantage points outside the plane, viewing the world as you fly.
In the name of communication, Emirates offers the chance to hook up to on-board WiFi. You also have access to telecommunication services from your seat, or, on select flights, passengers are invited to use their own mobiles.
Finally, entertainment is well and truly covered with an extensive range of on-demand movies, TV and music. In fact, you can to choose from international movie titles, over 50 hours of music, the most popular TV series and dozens of games. Emirates also invites guests to check what entertainment will be available on their flight via the website. If your favourite movies or series aren't available, simply make a suggestion and they will do their best to fulfill the most commonly requested items.
Etihad:
Etihad was awarded the Airline of the Year for 2015 by Inflight Magazine due to the progress the airline has made in improving cabin technology. All cabins boast Panasonic eX3 interactive systems with hundreds of hours of on-demand entertainment. Along with movies, TV series and music, you have access to improved gaming systems, shopping and 3D moving maps on high definition screens across all cabins.
Each seat is also equipped with noise cancelling headphones, touchscreen handsets and a video share feature to view programming simultaneously with your travelling partner.
As if that weren't enough, the B787 is equipped with WiFi services with the intention of fitting out the A380 aircraft with full WiFi and 3G mobile services. There are also plans to make the entire fleet WiFi-friendly, allowing passengers to stay connected while they fly.
Honourable Mentions
Japan Airlines:
Along with its impressive list of in-flight entertainment options, Japan Airlines offers passengers the luxury of power outlets through all cabins. If you're lucky enough to be flying first or business class, you also have access to a laptop battery lending service, noise cancelling headphones and portable air massagers.
Air Canada:
Like many of its competitors, Air Canada is making tech improvements in the name of passenger comfort. First and business class flyers can enjoy built-in seat massage functions with lumbar adjustment. Fold out beds are standard across these premium cabins with adjustable mattresses that can be set to soft, firm or somewhere in between.
American Airlines:
American Airlines is another national airline rethinking in-flight tech amenities in order to give customers a comfortable experience. Rolling out a specially designed app, the airline allows you to use your mobile device as a boarding pass, receive boarding and baggage claim alerts and access to its upgrade/stand-by feature. First class travellers will also appreciate the Bose headsets and Samsung Galaxy tablets in each seat.  
Other Travel Articles You Might Like...