22 February 2017
Getting ahead in the wide world of business is a formidable task. Luckily there are plenty of people who have attempted, succeeded, even failed and are willing to share their insights in the form of these, some of 2016's bestselling business books that you should definitely put on your reading list for 2017.
The Power of Broke by Daymond John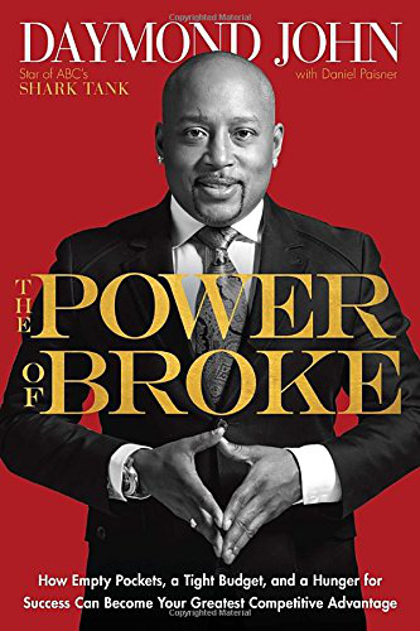 American Shark Tank business personality and Fubu founder Daymond John takes a unique look at what it takes to succeed in this New York Times bestseller. Rather than focus on the power of money, John focuses on the power that can come from being broke.
Focusing on how desperation breeds innovation, John discusses how being broke forces entrepreneurs to think outside of the box while harnessing creativity to make themselves stand out from the crowd. John provides insight from his own experiences as well as those of other entrepreneurs who utilised resourcefulness and innovation to catapult themselves to success. The Power of Broke was named the Best Business Book of 2016 by the New York Times Bestseller International Book Awards.
Hustle by Neil Patel, Patrick Vlaskovits and Jonas Koffler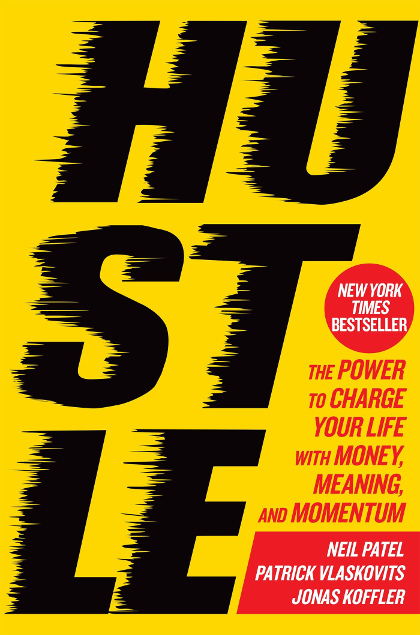 Not only named a bestseller by the New York Times, this business book also graced the bestselling lists put out by Los Angeles Times, USA Today and IndieBound. It was also named a must-read for any entrepreneur by Fortune. This trio of top entrepreneurs discuss how to break free of the normal 9 to 5 drudgery to live a more fulfilling professional life.
A groundbreaking three-pronged attack focuses on 'the Heart', 'the Head' and 'the Habits'. Each section discusses how readers can identify their own dreams, discusses how to get started and prepare yourself for the journey ahead and  provides demonstrations on how to spot and capitalise on opportunities. The book also explains how refocusing these areas of our lives can assist in bringing more momentum, meaning and financial success.
Earning It by Joann Lublin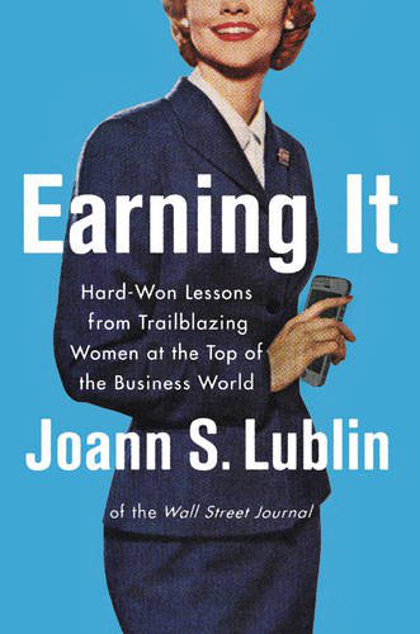 If you're looking for a little professional inspiration and some lessons in breaking the glass ceiling, this collection from Joann Lublin is just what you need. Lublin, a Pulitzer Prize-winning journalist and management news editor for The Wall Street Journal, has collected her own fascinating experiences along with those of 50 other women who reached the highest rungs of the corporate ladder.
Covering a diverse sweep of industries, this book offers insider tales from the world of retailing, manufacturing, finance, high technology, publishing, advertising and automobiles from such notable names as Carly Fiorina, former CEO of Hewlett-Packard; Mary Barra, CEO of General Motors; and Brenda Barnes, former CEO of Sara Lee. Each section reveals the unique struggles these women faced in their journey along with battles won and lost.  
The Code of the Extraordinary Mind by Vishen Lakhaiani
The book that coined the term 'brules' (bullsh*t rules), this thought-provoking tome questions everything we know about how the pursuit of happiness. Written by Mindvalley founder and entrepreneur Vishen Lakhaiani, it aims to teach readers to think like some of the greatest non-conformist minds of our lifetime. Through questioning, challenging and hacking rules to create new standards for ourselves, this book encourages readers t define success on their own terms.
Lakhaiani provides a 10-point framework for how to understand and enhance the human self. This framework is based on personal experiences and 200 hours of interviews with incredible minds. This includes such notable personalities as Arianna Huffington, Sir Richard Branson and Marisa Peer. 
Never Split the Difference by Chris Voss with Tahl Raz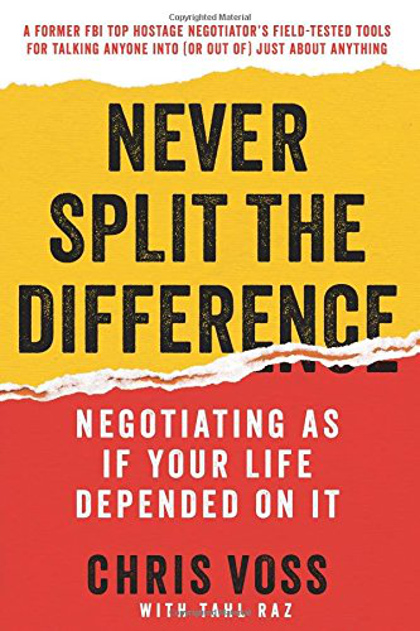 If you've ever failed a negotiation, you can understand the importance of being prepared for these key discussions. Former FBI international hostage negotiator Chris Voss provides his expert insight into getting what you want, be it in your personal or professional life.
This practical guide provides first-hand insight into the world of high-stakes negotiation, revealing the skills and techniques Voss and his colleagues utilised to succeed in saving lives. Voss shares this knowledge in the form of nine principles that can help you hone emotional intelligence and intuition while becoming more persuasive in all situations.
Images courtesy of Amazon.com
Other Travel Articles You Might Like...