3 August 2015
Words by Ben Stower
A bartending friend once told me that sticking to one drink for your entire life is equivalent to never leaving home. At the time he was trying to sell me on a new experimental cocktail, but he had a point.
Business travel allows us to explore places around the world we might otherwise never visit. You might not get much time for sightseeing while on business, but you will sit down for a meal and drink at some point.
This is a great opportunity to take part of the culture back with you, even if it is just a beverage you've never tasted before. Here's my list on what to order at bars around the world.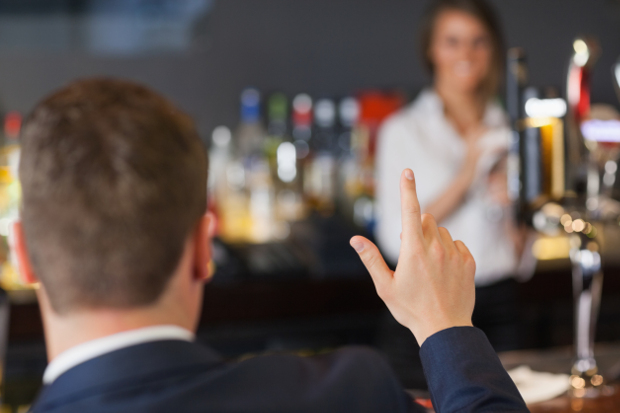 Get your order right, no matter where you are (image: Getty)
Argentina - Malbec
As the fifth-largest wine producer in the world, Argentina has you covered when it comes to fine drops of vino. One of the most common varieties is malbec, known for its dark purple colour and fruity flavours. It goes down well with a dinner of Argentine steak.
Canada - Maple Leaf Cocktail
This one is a true red and white Canuck from rim to base. Made with lemon juice, Canadian whiskey and pure Canadian maple syrup, all the ingredients are shaken and drained into a martini glass.
China - Baijiu
You won't want to spend the entire night drinking this one. Made from grains, baijiu is often referred to as 'rice wine', but it's actually liquor with an alcohol content of 40-60 percent. It's usually served warm or at room temperature and consumed in shot glasses.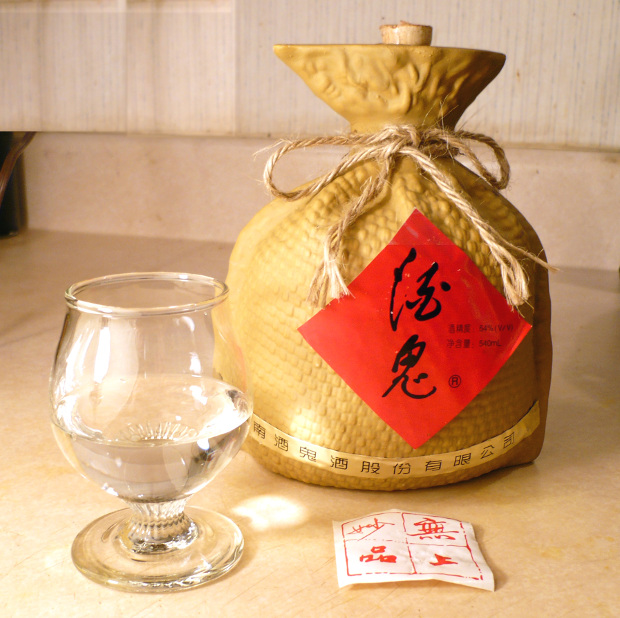 A brand of baijiu in China (image: Getty)
Czech Republic - Pilsner Urquell
Hailing from the Czech city of Plzen, Pilsner Urquell is a golden lager that goes down almost as smoothly as water. Enjoyed in most bars around the country, you won't have trouble finding this beer on tap or in the bottle.
England - Pimm's
A classic English liqueur, Pimm's was first produced in 1823. There have been multiple versions over the years with different liquor bases, but the most popular is Pimm's No. 1 Cup, which is based on gin. A classic Pimm's cocktail also includes lemonade, fresh fruit and mint sprigs.
France - Pastis
This anise-flavoured spirit has been served to Parisian drinkers since 1932. High in alcohol volume (40-50 percent), it's best consumed as an apertif (pre-meal drink). You won't want too many of these if you have a meeting the next day.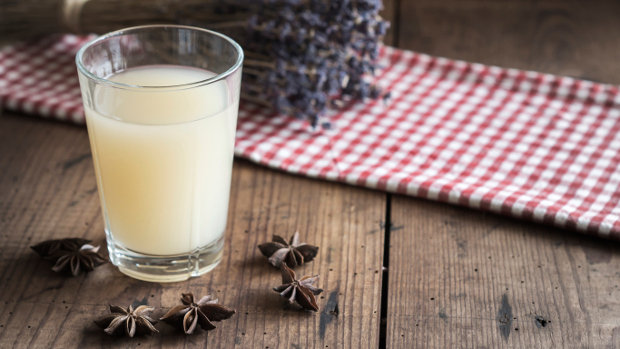 Pastis has a milky-white consistency (image: Getty)
Germany - Kolsch
Beer has been ingrained in German culture for so long it has become one of the most recognisable aspects of the country. While each region has its own distinct version of beer, Kolsch is most prominent in Cologne and surrounding areas. Similar to Lager, it has a delicious and light taste.
Ireland - Irish Coffee
There are so many iconic Irish drinks it's difficult to choose one. I've gone with an Irish Coffee, because it's quite different to anything else on this list. A combination of coffee, Irish whiskey, brown sugar and cream, Irish Coffee is a great digestif (after-meal drink).
Italy - Bellini
Opt for a drink off Hemingway's menu while in Italy. The Bellini was invented back in 1934 and includes a mix of sparkling wine and peach puree. It's very easy on the lips and was one of the writer's favourite drinks.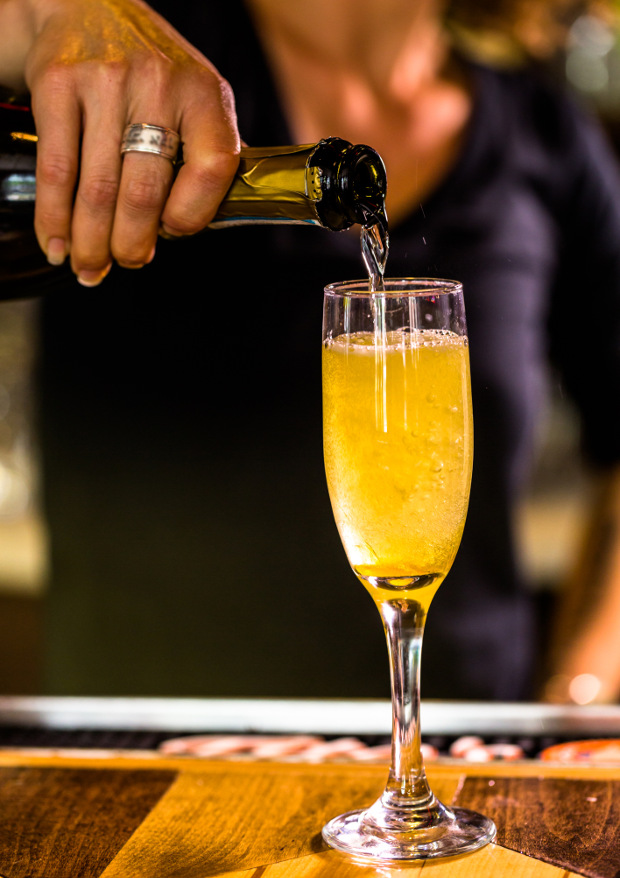 Channel Hemingway next time you're in Italy (image: Getty)
Japan - Shochu
We all know about sake, but have you heard about its bigger brother shochu? It's typically distilled from sweet potatoes, rice, barley or brown sugar and contains anywhere between 25 and 35 percent alcohol. You can drink shochu neat, on the rocks, mixed with fruit juice or as the pre-mixed chuhai.
Los Angeles (USA) - Harvey Wallbanger
Few cocktails speak on LA's 70s disco era than the Harvey Wallbanger. Whether it actually originated in Los Angeles or not remains a mystery, but the city has claimed it like a prodigal son. With vodka, orange juice and Galliano, the Wallbanger is a fruity drink common in most bars.
New York (USA) - Manhattan
Although the official creator of this iconic New York cocktail remains a mystery, it's agreed the Manhattan originated sometime in the late 1800s. It's made up of two parts rye whiskey, one part vermouth, a dash of orange bitters and a maraschino cherry to garnish.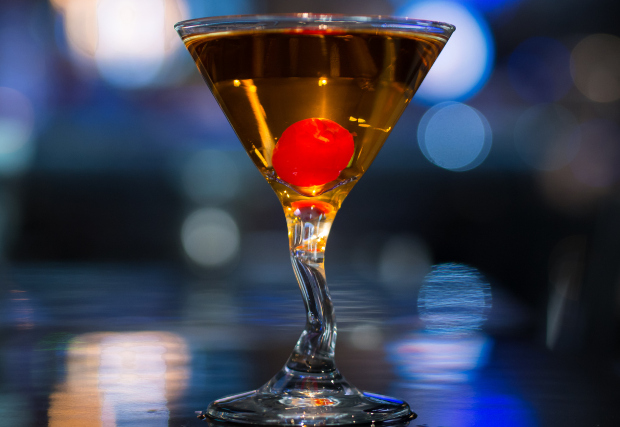 A classic Manhattan (image: Getty)
New Zealand - Sauvignon Blanc
New Zealand's wine industry is steadily growing, but the country has arguably become most famous for its sauvignon blanc, grown and barrelled in the Marlborough and Wairarapa regions. Highly sought in countries around the world, a New Zealand 'sav blanc' doesn't taste as good as when it's consumed locally.
Poland - Miod Pitny
Miod Pitny translates to 'mead', which is a honey-based beverage with a beer-esque flavour. It was popular in Poland before the emergence of beer, but still remains a frequently-ordered drink thanks to its unique nature and taste.
Russia - Putinka
When in Russia your selection of Vodka triples. Local brands rule the bars and liquor stores, because they're better than most of the rest. One of the country's popular brands is Putinka, controversially named after Vladimir Putin. Unlike its namesake, Putinka goes down smoothly and won't bruise your wallet.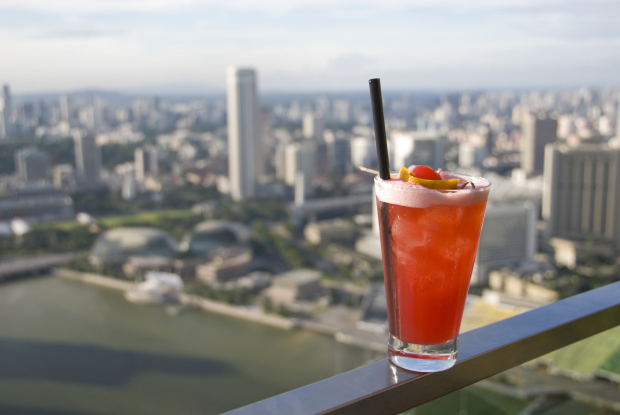 The Singapore Sling is best drunk in its home country (image: Getty)
Singapore - Singapore Sling
It's an obvious choice, but no other cocktail is more patriarchal to the island country. Created in Singapore around 1915, you can still visit the bar where it originated at the Raffles Hotel. It's a complex drink made up of gin, cherry liqueur, Cointreau, Benedictine, grenadine, pineapple and lime juice, and bitters.
South Africa - Amarula
Amarula is best described as a fruitier version of Baileys, but this liqueur can hold its own on the top shelf. Made from fruit of the marula tree, Amarula is best drunk neat or on the rocks. 
Other Travel Articles You Might Like...