5 October 2015
Words by John O'Ceallaigh
When asked about the possibility of Concorde flying again, a British Airways spokesperson is emphatic: "There is absolutely no chance."
That is, at least, as far as BA is concerned. While the airline has no plans to revive services, a group of enthusiasts have released plans to not only put one of the planes on permanent display in central London but to commence flights aboard the supersonic airliner once more.
Operated by BA and Air France, Concorde's last flight took place on October 24 2003, and its demise has been heavily, enduringly, lamented by members of Club Concorde. The organisation comprises former Concorde pilots, charterers and frequent flyers, among others, and the group has now secured what it believes to be adequate financial backing to return Concorde to service.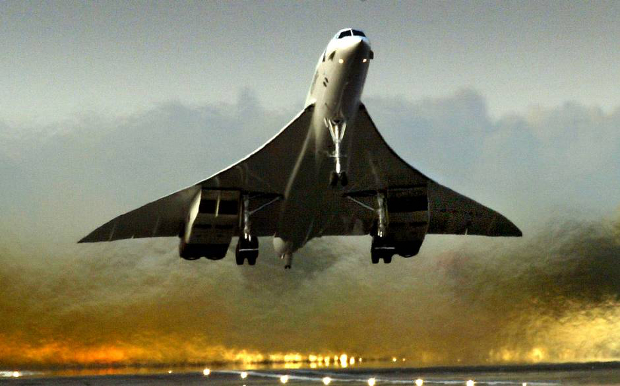 They have two aims: firstly, to place one of the aircraft on a purpose-built platform positioned by the London Eye and above the Thames; secondly, to return another to use as part of a Return to Flight project.
Drawing from a A$90 million investment, the club is aiming to purchase a Concorde stationed near Orly Airport in Paris and to place it as the main draw in a A$35-a-head London tourist attraction that would include a restaurant offering dishes originally served on Concorde flights. Club president Paul James hopes the plane could be on display by 2017.
Getting Concorde back in the air would be rather more complex.
The club has access to an additional reserve fund worth A$260 million and plans to use this revenue to purchase a Concorde on display at Le Bourget airport in Paris. When restored (and dressed in an entirely new, neutral livery) and deemed safe to again take to the skies, the plane would be deployed for use in fly-pasts at air shows and made available for corporate and special events, as well as for private charter.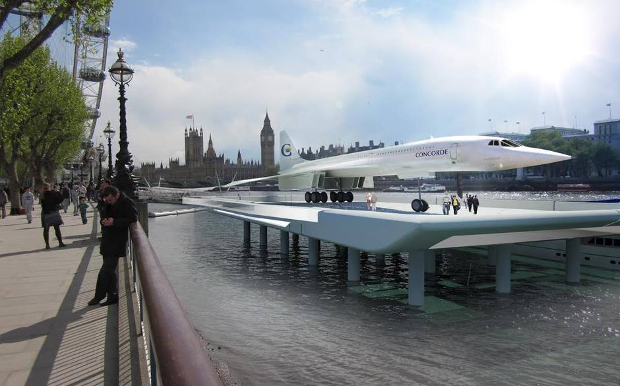 James will be well placed to cater to that demographic.
During the aircraft's heyday, he worked as a tour operator and chartered Concorde 19 times for luxury trips. A particularly extravagant excursion was a one-day visit to the pyramids in Cairo in 1982; priced at A$1700, it was marketed as the most expensive day trip in the world.
He suggests that this future incarnation of the plane could be used, for example, to take groups from London to Monaco for the Grand Prix.
Club Concorde is aiming to recommence flights by 2019, to coincide with the 50th anniversary of the inaugural Concorde flight, and should the initiative prove a success the organisation may subsequently aim to make flight-worthy another Concorde at a later stage.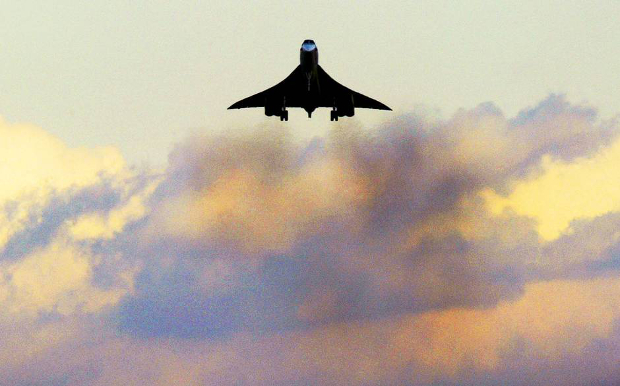 Jonathan Glancey, author of Concorde: the Rise and Fall of the Supersonic Airliner (published October 1 by Atlantic Books), believes the group could well succeed in their efforts. "So many people miss Concorde [and it] could certainly fly again given both financial and technical wings, while from a technical point of view there is nothing a team of expert and motivated engineers can't tackle. For the moment, we should support it."
He points to a successful precedent. Used by the RAF from 1960-92, the Avro Vulcan V-bomber XH558 "The Spirit of Great Britain" was later returned to service and has flown for eight further years thanks to the Sky Trust and Lottery funding. It is set to make its final flight next month.
While efforts to revitalise Concorde continue, a number of other companies are also seeking to launch commercial supersonic flights. Boston-based Spike Aerospace claims its proposed Spike S-512 supersonic jet will reach speeds of Mach 1.6 (1,800kph) and could be airborne in the early 2020s.
NASA, meanwhile, recently provided funding to Massachusetts Institute of Technology, the University of California and other bodies to support their research into how to improve existing supersonic flight technologies .
Its passengers could expect to fly from New York to London within three hours but would need to adjust to one peculiar new feature: in order to reduce weight, minimise drag and maintain speed, the jet is expected to be built without windows in the main cabin. Instead, the jet's interior walls would be covered in curved electronic screens that could display films or transmit footage of outside.
It seems the prospect of a return to commercial supersonic flights has had another burst of momentum.
This article was written by John O'Ceallaigh from The Daily Telegraph and was legally licensed through the NewsCred publisher network.
Other Travel Articles You Might Like...