15 January 2019
Flying for business often means your schedule is more full of meetings and conferences than time to recover from jetlag. So if you're heading halfway around the world only to roll straight from the airport into the boardroom* you might want to join us and live by these pre- and inflight rules for a refreshing flight.
*If you're feeling extra tight on time, did you know that most airports have conference rooms you can book out? Meeting in transit, anyone?
Inflight hydration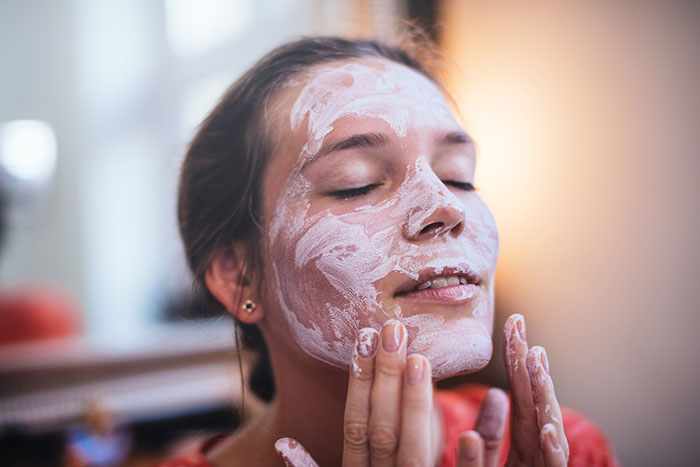 Everyone says to hold the red wine and drink some water, but these hydration tricks will do a better job than that.
1. Stock up on Hydralite sachets to take onboard with you. Add one to each glass of water you have - you won't need to drink as much liquid, and you'll be replacing vital electrolytes and sugars.
2. Use a hydrating serum and moisturiser to prevent any dark circles under the eyes. If you're in the market for new products, check out duty free to try before you buy.
3. To really ensure you arrive looking fresh fly in an overnight face mask. No, we don't mean one of those ghostly looking sheet masks (though you can do that too), but invest in an overnight cream or gel that you apply at the start of the flight and it lasts all night.
Move your body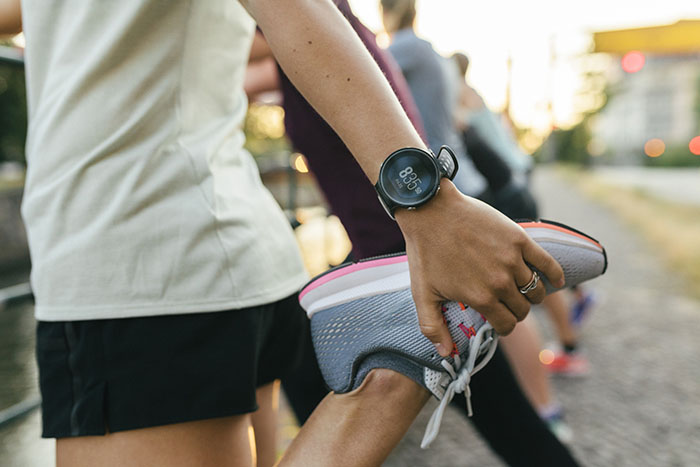 One of the best things you can do before getting on a long-haul flight is a gentle session at the gym or on the yoga mat. Not only does it move all of your muscles and joints but working up a sweat cleanses your skin pre-flight. Just be careful not to push yourself so hard that you end up sore and stuck in a seat for 12 hours!
Once on board, utilise the space you have to get get your blood circulating. Check your inflight entertainment for a guide on how to move during the flight. Also use the bathroom as an excuse to stretch your legs - stay standing for a little longer with some standing stretches, calf raises and the like at the back of the plane. If you're in Business Class you might even have space for this at your own seat.
Compression socks
This deserves a section of its own, especially if you're getting straight into heels when you land. Compression socks increase circulation, which doesn't only help to prevent blood clots, it also prevents swelling. Goodbye cankles!
Get some rest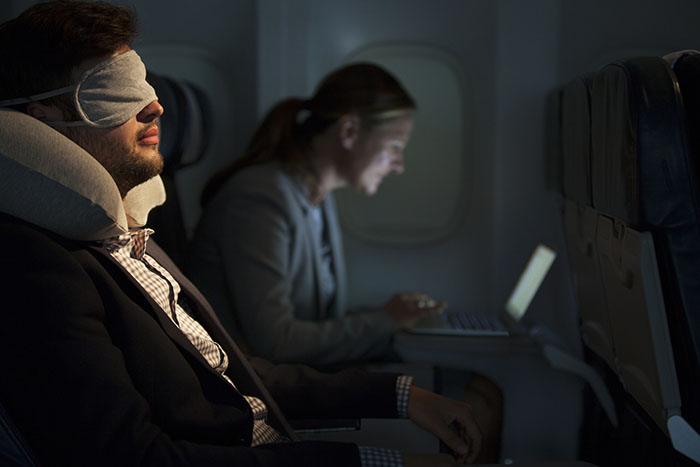 This is obvious of course, but how exactly do you get sufficient rest when you're changing time zones? There are many methods frequent travellers swear by including:
1. Invest in a decent eye mask. Silk, gel, whatever floats your boat, as long as it blocks out the light and feels good on your eyes.
2. Aim to adjust to your new time zone a day before flying. While this is generally impossible when working up until your flight, adjusting your watch or even a clock on your phone to your new time zone can help bring awareness into your body of the impending change.
3. Watch what you eat. Food can have a big impact on how easy it is to switch off. Avoid sugar onboard if you can, and stick to the fresh ingredients.
4. Try a natural sleeping vitamin or tea. There are many options when it comes to trying sleeping pills, and it usually depends on how well you can sleep on a plane. If you're not ready to try the medicated options, natural vitamins are available in pharmacies, and you can always take a caffeine-free pre-sleep herbal tea onboard to sip after dinner.
5. Invest in a neck pillow and earplugs or noise cancelling headphones.
6. Download a sleep or meditation podcast to listen to as you fall asleep.
Upgrade to Premium or Business Class
This is a smart way to use your frequent flyer points wisely, as often you'll get more bang for your buck when using points to upgrade rather than purchase a flight. If you can afford it, travelling with more room, and a lie-flat bed will undoubtedly ensure you get more rest during the flight.
---
Talk to one of our Business Travel Experts to plan your travel today.
Other Travel Articles You Might Like...