10 June 2016
Words by Ben Stower
When I was younger, my mother attempted to preach what she considered the secret to being punctual: get out of bed.
Back then it might have seemed that simple, but we all know it's still possible to be late even when you're wide awake, dressed and hours past that last minute of shut-eye.
Running late can cause a lot of unnecessary stress. Flights can be missed, routine meetings suddenly become a gauntlet of judgemental stares and jobs can even be lost.
Travel and business are two areas of life where you definitely don't want to run late. So for all the business travellers out there who struggle in this department, here are some useful tips for being on time.
Image: Getty
1. Set Multiple Alarms Even If You're Awake
It doesn't matter how long you've been friends, you need to forget the snooze button; it's no good for you. Instead, start setting multiple alarms at three- or five-minute intervals.
You may need four, you may need 14, but they will get you out of bed much better than that snooze button. Forget about it.
Alarms are also beneficial when you're awake. Plan out what time you need to stop a task/make a move and set an alarm (or nine) to remind you. This way you won't lose track of time.
2. Ensure You Have Everything In Advance
How many times have you wasted minutes rummaging through dirty clothes and piles of paper in search of your wallet, keys or other crucial item? What about remembering you haven't ironed your shirt or dress, or need to put fuel in your car?
Often, when you discover something's been missed at the last minute, the time you lose can't be recovered. Avoid this by ensuring everything crucial to your day is prepared in advance, either the night before or earlier if necessary.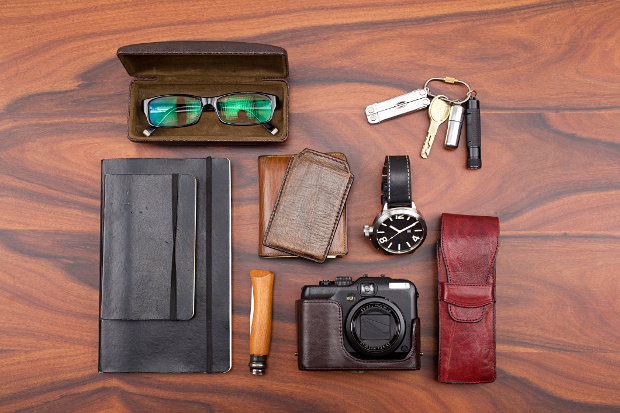 Image: Getty
3. Plan Your Public Transport
If you don't know what time your bus, ferry or train leaves, you run the risk of missing it and having to wait for the next one. Check the appropriate timetable for the schedule and keep a copy on your phone or in your wallet.
If you're unfamiliar with the route, catch the earlier service and walk the path from your house to the stop a day or two before to gauge how long it will take.  
---
More business travel advice
Where do you store your notes and schedule? On your phone, in a book, a planner, or a combination? If your schedule is spread across multiple outlets, there's a greater chance of you missing a reminder.
It's best to consolidate everything into the one organiser, whichever you refer to most regularly. This way you only have once place to check and update, saving you time and stress.
Image: Getty
5. Set Your Clock Ahead
It's harder to be late when you're living 10 minutes in front of everyone else by setting your clocks ahead of the real time.
If you need to wake up at 6am, you'll instead be out of bed at 5.50am, giving you a valuable 10 extra minutes to compensate for any behaviour that usually makes you late.
Download a few e-books or carry something else to keep you entertained while you wait for everyone else to catch up.
6. Plan A Quick & Easy Breakfast
Breakfast may be considered the most important meal of the day, but it doesn't have to be an elaborate feast that slows down your morning routine.
With smoothies, cereals and other healthy alternatives all available, it's possible to enjoy a nutritious and filling breakfast without frying up bacon or waiting for the bread to toast. Pre-make your smoothie the night before to save even more time.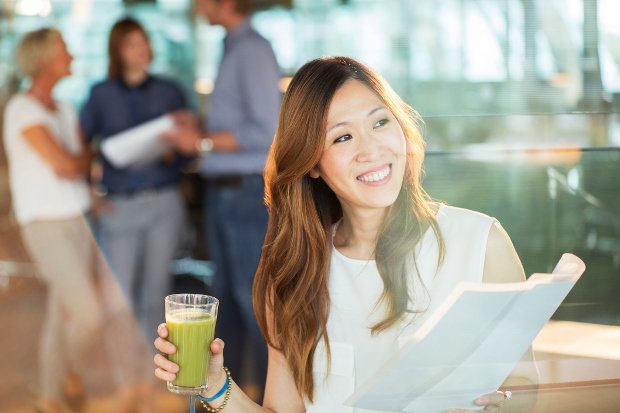 Image: Getty
7. Reward Yourself For Being Punctual
What are the benefits of running on time? If you're late you get that little extra sleep-in or a few minutes more TV time. If you need more rewards for being punctual, make some.
Every time you're early or on time, treat yourself to a snack, some shopping or a cold beer at the pub after work. These rewards make the transition from unreliable hack to respected colleague that much more enjoyable.
Other Travel Articles You Might Like...
Request an appointment with a Business Travel expert