18 December 2015
Words by Beth J. Harpaz
Seeking the perfect gift for a traveller?
Here's some inspiration from road warriors and travel professionals: author Paul Theroux; Salamander Hotels CEO Sheila Johnson; Irhal app creator Irfan Ahmad; and Young Travel Professionals founder Karen Magee.
Paul Theroux: Never Travel Without Books
Theroux's most recent travelogue is Deep South: Four Seasons on Back Roads.
Must-haves
I never travel without at least three books, usually novels, not current ones but classics — nearly always paperbacks that I will give away after I've read them. Always a notebook with a good binding.
Always two or three pens — specifically Lamy ballpoints. Driving in the deep South for my book, I always had bottles of wine in the back of my car and often food, for those late stops in remote motels where they have microwaves.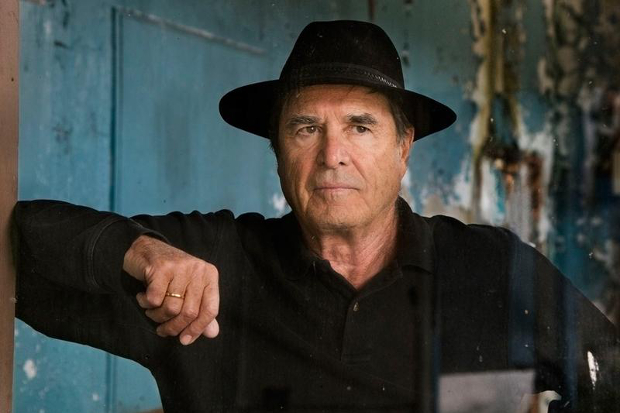 Could use
Probably a new hat, called the Voyager — made by Lock & Co. Hatters in London. Mine is very battered. You can roll them up and pack them.
To give
It all depends on the person. For a new friend, perhaps a book of mine related to a distant place, my novel The Lower River (set in Africa), or The Elephanta Suite (set in India).
For an old friend, a classic book, Madame Bovary. For someone I loved, I would buy a piece of luggage from Glaser Designs in San Francisco.
Sheila Johnson: Best Gift Is Versatile Luggage
Johnson, co-founder of Black Entertainment Television, also founded Salamander Hotels & Resorts and lives 10 minutes from Salamander's flagship property in Middleburg, Virginia.
Must-haves
I pack things that are easy to carry and fashionable at the same time — items that make me feel good and look good, without complication or stress.
A cosy black sweater. Elegant flats. And a wrap from my scarf collection, which is great for staying warm on the plane and can accessorise any outfit.
Could use
I'd love a warm, oversized bathrobe. It's like wrapping yourself in comfort, wherever you are. To me, when I'm travelling, there's nothing better to come back to than a soft, cosy bathrobe you can just sink into and relax in — especially after a long day out hiking or sightseeing. One of my favourite bathrobe brands and styles is UGG's Duffield.
To give
A great, versatile piece of luggage is the best gift I can imagine. TUMI luggage is my personal preference. I like the weight, expansiveness and style (like the Tegra-Lite extended trip packing case).
Walt Whitman once wrote, "every cubic inch of space is a miracle" — and when you're travelling, that's certainly the case!
Irfan Ahmad: My Travel Partner Is My Phone
Ahmad created the Irhal app for Muslim travellers, which includes 90-plus city guides with halal restaurants, mosques and prayer timings for each city.
Must-haves
My number one travel partner is now my phone. In the past, not unlike the 108 million fellow Muslims who travel every year, I needed a compass to find the direction of Mecca to say my prayers in a new city. Today, my phone with the Irhal app has a built-in compass.
Also
My navy blue Sperry top-siders — the original two-eye boat shoe that can look cool on the beach and casually elegant in any party I need to attend while travelling.
And of course, for that unexpected formal event, a Polo Ralph Lauren navy blue sport coat/blazer with brass buttons that even makes a T-shirt look respectable.
Could use
I need to replace my pull-along bag which I use to protect my laptop while travelling. I am looking for that perfect saddle-leather antique-looking, weather-beaten bag with modern spinner wheels that glide across the aisle with ease. The perfect blend of rugged leather and modern comfort.
To give
A GoPro for the adventure-seeker who loves bungee-jumping or zip-lining. A phone battery backup for the always-connected millennial.
Karen Magee: Always Pack A Change Of Clothes
Magee is a hotelier and founder of Young Travel Professionals, with over 10,000 members globally.
Must-haves
Moisturiser. To go from a long plane ride straight to a day full of meetings, especially when it's a red eye, I'll use my favourite Fresh Umbrian Clay oil-free lotion.
A sapphire blue Michael Kors Jet Set Travel saffiano tote bag is my signature and my saviour. It's light and sturdy enough to fit everything from my laptop to my makeup bag — plus, it slides underneath the seat.
I always pack a change of clothes in my carry-on. My usual? A Black House White Market slip dress.
The material doesn't wrinkle and the dress can easily roll up into a tiny ball, perfect for a small bag. The retailer comes out with new patterns every season.
Could use
A technology company called Bluesmart is creating a carry-on bag that connects to your phone. It can weigh itself, charge your devices in an easy-to-access front pocket, alert you if you are outside of a certain vicinity and track the bag if you can't find it.
To give
Passes to the lounge, Business Class upgrades, hotel room upgrades or an excursion when they get to their destination.
For ladies, a travel jewellery case. For guys, The Art of Shaving has travel kits that my husband can't travel without.
Copyright (2015) Associated Press. All rights reserved. This material may not be published, broadcast, rewritten, or redistributed.
This article was written by Beth J. Harpaz from The Associated Press and was legally licensed through the NewsCred publisher network.
Other Travel Articles You Might Like...
Request an appointment with a Business Travel expert