23 December 2015
Words by Renae Robinson
If you want to avoid getting sick on your work trip, do your homework before you set foot on the plane. Too often business travellers leave at short notice and head overseas unprepared, says Dr Deb Mills, medical director of the Travel Medicine Alliance, a network of specialised travel doctors around Australia.
"They tend to stay in cities and more urban environments and generally think it's not going to happen to them – they're just going to the hotel, then to the office and back to the hotel," Dr Mills says.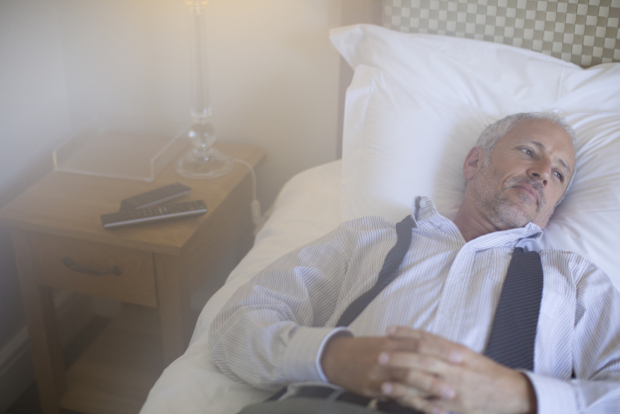 While larger companies are beginning to include travel policies as part of their Occupational Health & Safety measures, smaller businesses still underestimate the risk, she says. And even though business travellers might not encounter big diseases like typhoid, minor problems can still derail a business trip.
Dr Mills says about half of all travellers generally will get some sort of illness – 50 per cent of them will get diarrhoea and gastrointestinal problems, and 25 per cent will be respiratory problems such as coughs and colds. "The really common one is diarrhoea, which means they can't get to that business meeting."
Before You Go
The World Health Organisation (WHO) recommends that travellers should consult a doctor at least four to eight weeks before a trip, but last-minute travellers can also benefit from a consultation – which should include information about local health risks, the need for vaccinations or medication, and a basic medical kit.
Dr Mills says getting up-to-date information about health hazards in your destination is vital. The next step is to make sure your routine childhood vaccinations, such as measles, chicken pox and tetanus, are up to date.
"I also always recommend that all business travellers have flu and Hepatitis A, because flu will really stuff the trip ... it can mean two or three days in bed, even in a really well and healthy person."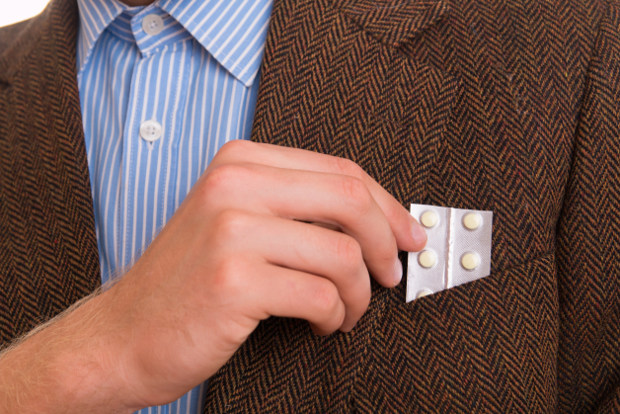 Travellers should also carry a medical kit, including medication. "For travellers, diarrhoea is best treated by using an antibiotic and a blocker – the antibiotic kills the germ, while the blocker holds the antibiotic in and allows the thing to work."
She cautions that different countries require different antibiotics, such as India, where common diarrhoea pills no longer work because of resistant bacteria. Travellers may also need to carry a letter from their doctor to show their medications have been prescribed.
"There's also a terrible problem in the world with people getting fake drugs – they're poorly manufactured or contaminated. So having your own medications with you is really very useful because it means you are not having to take drugs of uncertain quality."
The WHO also recommends basic first aid items, including antiseptic, bandages, insect repellent, antihistamines, oral rehydration salts and adhesive strips.
And finally, don't forget your comprehensive travel insurance!
---
Colourful background: Air Sickness Bags - A Short History
Diet and exercise: Top Tips For Staying Healthy On The Road
---
On The Plane
When you're on the plane, it's important to keep your legs moving and drink lots of water, Dr Mills says. To avoid blood clots, keep your legs from pressing on the back of your seat – put your luggage in the overhead compartment so you have plenty of room. And if you're over 50, consider wearing compression stockings, or taking medication if you are at high risk of blood clots.
Hand washing is also very important. "The most filthy part of the aircraft is not the toilet seat, it's the tray table and arm rests – they're often full of germs. I always carry hand wash – before you eat, wash your hands."
On The Ground
"In a study with the World Bank employees, the biggest hazard once infectious diseases were sorted was motor vehicle accidents," Dr Mills says. "Random taxis in developing countries were responsible for an awful lot of accidents."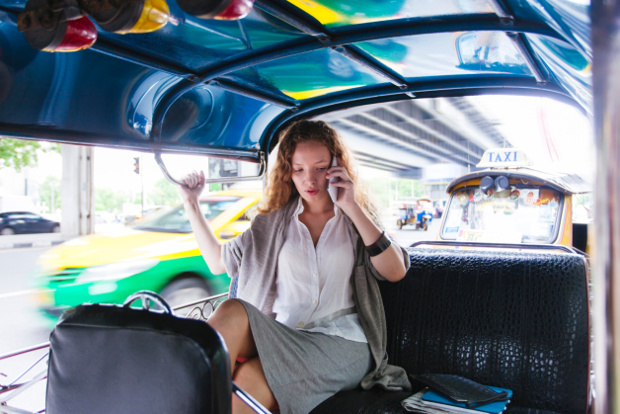 While a lot of bigger companies have designated drivers, there are some precautions you can take, she says.
Use the best driver – which is usually not the business traveller in a hire car, but someone with local knowledge. "The individual hasn't got experience driving in the streets of Pakistan." Use the best vehicle – a large, well maintained car is safer than a motorbike or tuk-tuk. And choose the best time of day. "Driving in daylight is far safer than driving at night."
At The Doctor
Depending on where you are travelling, you may require a visa medical. Dr Mills says: "There's all sorts of weird regulations, like in PNG, if you're going to work over there, you need an AIDS test and a chest X-ray. In Russia, for certain work visas, you've got to have an HIV test. A lot of the guys are going to work in Chile, so they may need an altitude medical. It pays to do their research."
If you do fall ill while you're away and are still experiencing symptoms when you return home, it's important to have a post-travel check-up. "If you have ongoing diarrhoea or rash or fever or aches, it really pays to get them checked, preferably by someone who has experience in the diseases of the countries you're going to. Australian GPs are really fantastic at dealing with Australian diseases but they may not have the information or skills for dealing with diseases from Africa."
Images courtesy of Getty
Other Travel Articles You Might Like...