18 January 2017
From start ups in Sydney to corporate headquarters in London, colleagues of the canine variety are coming to work in an increasing number of offices. With reports of lowered stress levels, friendlier human interactions and increased productivity, it's no wonder more employers are allowing pets into the workplace.
 It's not as simple as letting anyone bring their pet in however, as allergies, conflicting canine personalities and work safety need to be considered. Here's a short guide on how and why to let dogs into your workplace successfully.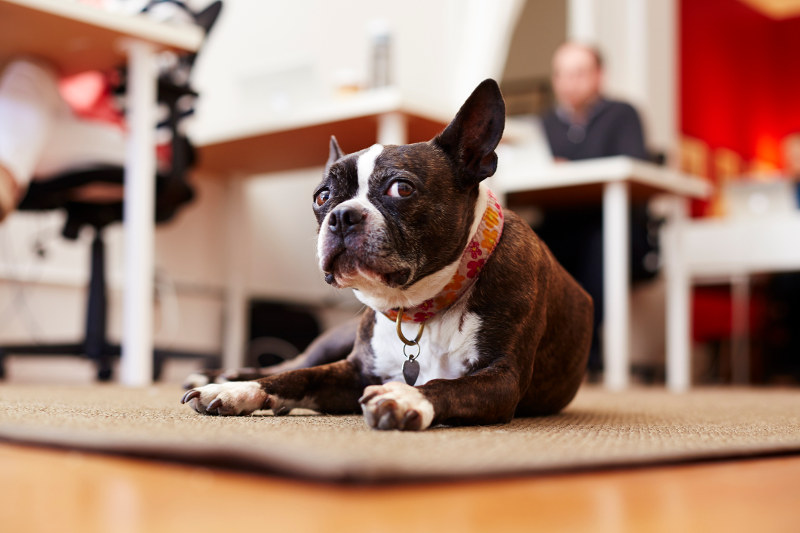 Consider How Pets Can Benefit Your Workplace
Lowered stress levels and increased productivity
Studies have shown that pets have a calming effect. Particularly in highly stressful industries, having dogs in the office can lower stress levels, heart rate and blood pressure. The presence of dogs can diffuse tension and when staff are feeling stressed, spending time with the office dog is a fast way to de-stress and stay productive.
Better human interaction
Just as we're more likely to chat to people with dogs in the street than walk right past, having dogs in the office also encourages staff to talk to colleagues they may not have met before or don't usually work with, because they stop to pet the dog. This in turn helps build better relationships across departments, harmonising work spaces.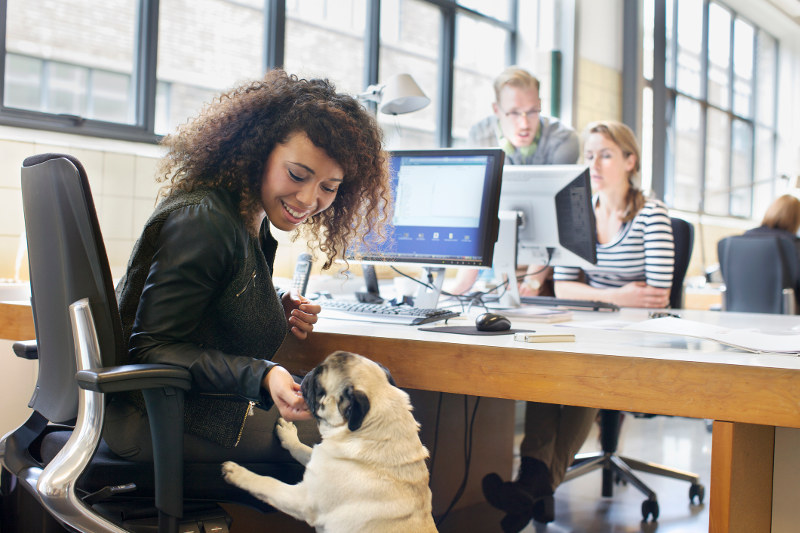 Increased morale
Having pets in the office boosts energy, morale and mood, making employees generally happier at work. Allowing pets also paints the company in a better light for employees and potential employees, as it's seen as a benefit by those who have pets as well as those who don't.
How To Implement A Successful Pet Policy
Cover yourself
Your company liability insurance may be invalidated with the presence of a dog. Contact your insurance company to find out what you're covered for and how having pets in the office can be included.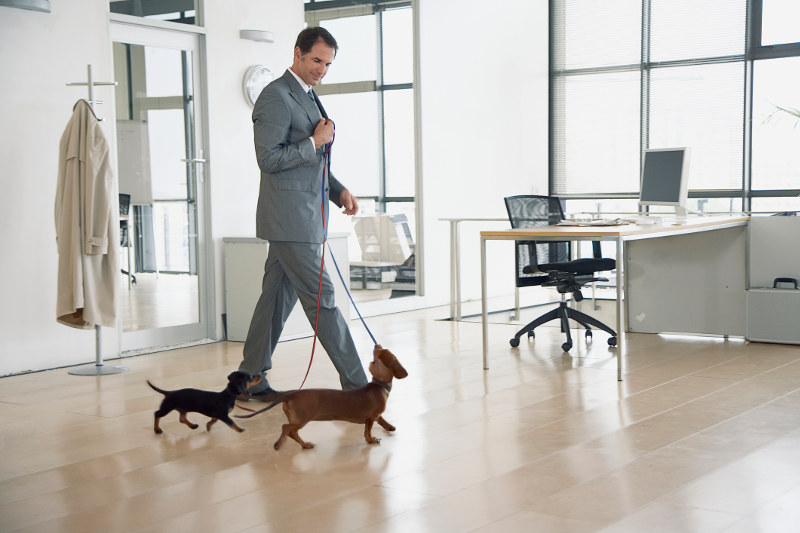 Safety first
Dogs could also compromise your safety certificate. Even if you don't work in the food production, hospitality or health industries, it's best to contact your compliance agency to check how a dog or cat could affect this.
Designated pet-free areas
This is highly important, especially for respecting staff members and clients who aren't as canine crazy as others. Ensure there are pet-free elevators, meeting rooms and workspaces. Make sure kitchens and eating areas are also completely pet-free for hygiene and safety reasons.
Pet probation period
Introducing pets to the workplace shouldn't mean anyone can bring any dog into the office. Begin with a probation period to ensure each pet is a suitable fit for the office.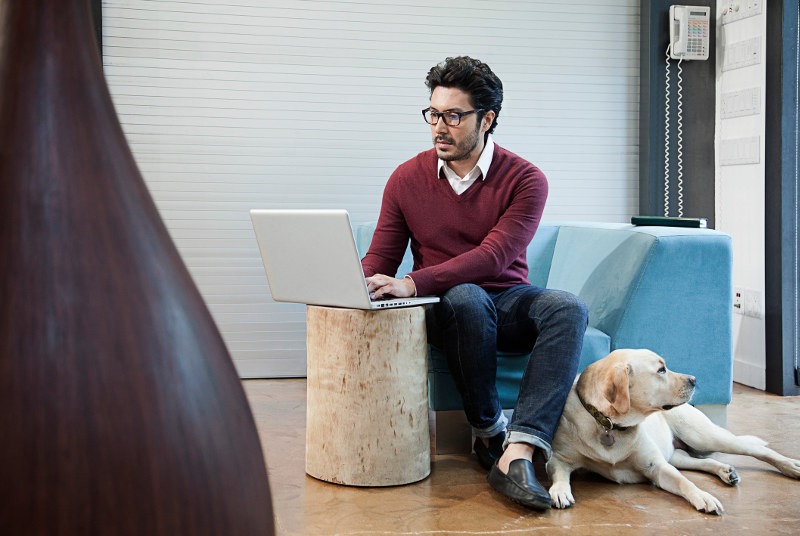 Pawthorisation
As well as passing the pet probation period, do as Nestlé has in its London headquarters and implement a Pawthorisation policy. Pet owners should ensure their pet has third party insurance, as well as regular vet checks for fleas, worms and any other health conditions that could affect colleagues, both canine and human. To ensure these things are kept on top of, some pet-friendly companies will foot the cost of regular checks to ensure the workplace standard is upheld.
If you're unsure of whether a pet policy is the right fit for your office and employees, perhaps International Take Your Dog To Work Day on June 24, is a good way to test the waters. 
All images courtesy of Getty.
Other Travel Articles You Might Like...
Request an appointment with a Business Travel expert